There were persistant rumours all winter that Whistler had no snow, but we have all the snow we need to build North America's biggest and best summer terrain park.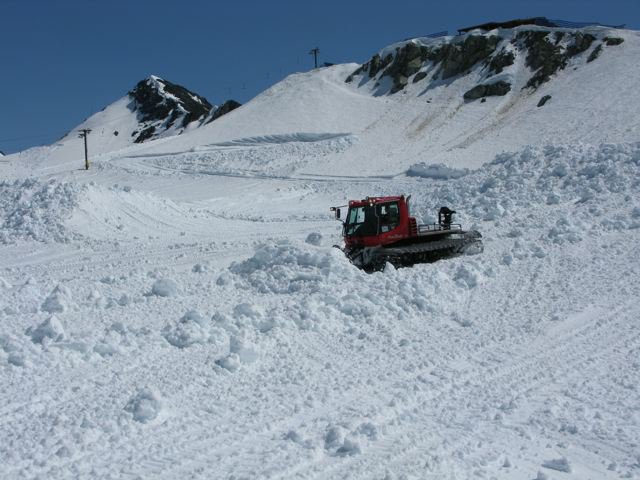 They're rough, but you can see what is starting to take shape.
Steve has a little something up his sleeve in the area known as "Quebec". Any guesses on what it might be?
The snowcat is pretty much the best invention ever.
We added even more rails to our already expansive fleet and the exciting new features this summer that were all chatting abut are the two huge wall rides. They are too big to be flown by heli, so we have to truck them up and I'll post some photos as soon as they are on snow.
Playing catch with the heli. Hey, even machines need some fun and games every once and a while
These photos are over a week old, sorry I've been too busy to post them until now, and to date we have the all the jumps in place, the pipe has been built, 90% of the rails are up and the final park product is starting to take shape. I'll post more photos as soon as I can, just to make the next few weeks, or days for some of you, that much more painful to endure before you arrive at camp.If you haven't signed up yet, we still have some space in Camps A and D, but camp B is sold out and C is 99% full. So sign up soon so you don't miss out on all the sunny park shredding this summer!