PARADISE SKIS OFFICIAL ATHLETES
We're excited to introduce our first official group of Paradise Ski Athletes! This awesome crew exemplifies the Paradise lifestyle. Laid-back yet skilled, these skiers & snowboarders are always down to wake up early for a powder day and are always willing to take extra time for that well-deserved après ski.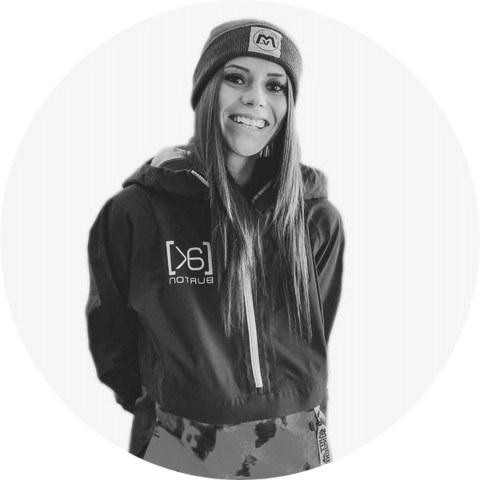 LONDON CRAMER
Hometown: Canmore, AB
Instagram: @londoncramer
TikTok: @londoncramer
Favourite Mountain? Sunshine Village - it's where I grew up shredding and will always be my home & favourite.
Ride of choice? Green Split
London is a born Canmore local. Although she likes to be active in all mountain activities, her real passion is snowboarding. She started shredding the pow at the young age of two and started competing at eight. She's now decided to try her luck at the Freeride World Qualifiersthis February at Kicking Horse.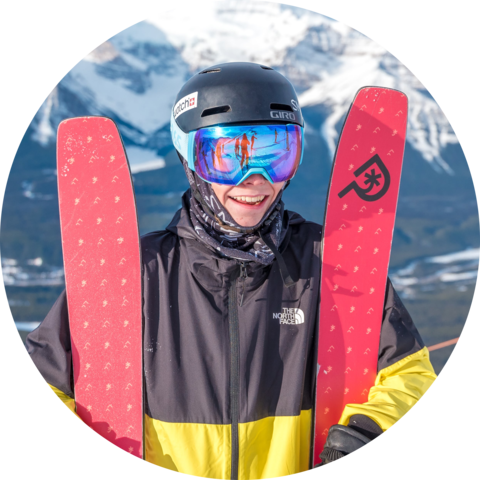 BEN PELLETIER
Hometown: Calgary, AB
Instagram: @bean_boy2.o
Newschoolers: BenP
Favourite Mountain: Lake Louise
Best Trick?Road 5 and Switch Cork 5
Ride of Choice? Red Skis
For a 16-year-old, Ben's mad skills put most adults to shame. If you're trying to find Ben on a mountain just look for the guy who's doing backflips and sending it off cliffs. Ben got a great season last year on his Reds and is looking forward to this year's National Junior BigMountain circuit. In the summer, Ben brings his same energy to mountain biking so be sure to check out his Instagram for his latest adventure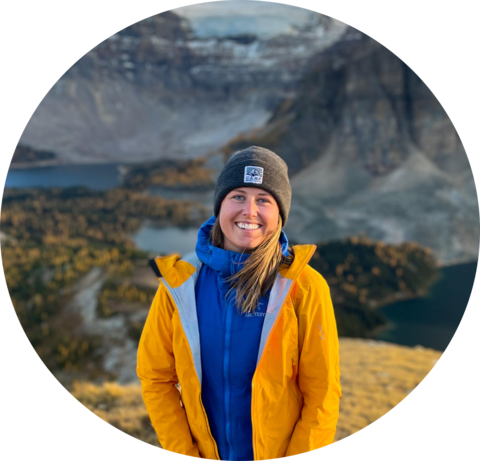 JENN MARTIN
Hometown: Calgary, AB
Instagram: @jennm4rtin
TikTok: @jennm4rtin
Favourite Mountain? That's a toss-up between Revelstoke and Lake Louise!
Ride of choice? Red Ski
Jenn is a sunrise chasing, summit seeking, pizza and wine consuming, outdoor enthusiast. You can count on her to take way too many photos on any adventure and is usually holding the group up because of it. Between backcountry camping trips and days on the slopes, there are few weekends when Jenn isn`t in the mountains
ALYSSA INGRAM
Hometown: Medicine Hat, AB
Instagram: @alyssa_ingram
TikTok: @alyssa_ingram
Favourite Mountain? Castle Mountain, hands down!!
Ride of choice? Red & Blue Skis - why not both?!
Alyssa started skiing at the age of 2 and hasn't taken a year off since. She's done everything from racing to instructing, to coaching and has fallen in love with all aspects of skiing. Alyssa used to make people happy in the kitchen where she was a trained chef, but now, her goal is to make people happy in the mountains by getting them into amazing gear at Ski West here in Calgary.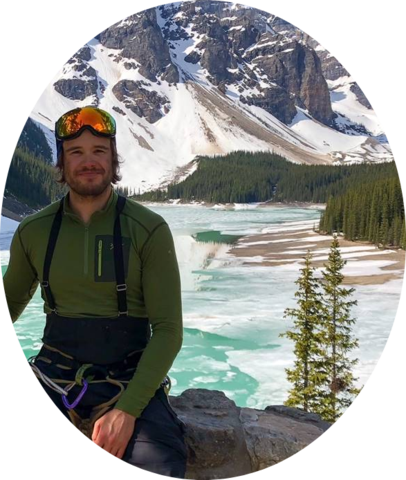 SEAN MURRAY
Hometown: Fort McMurray, AB
Instagram: @therealseanmurray
YouTube: Tis the Skison for Skiing
Favourite Mountain: Kicking Horse
Ride of choice: Blue Ski
Sean's mom taught him to ski when he was still a baby and had just learned to walk. She's his inspiration and still rips at almost 70! Sean started ski mountaineering while living in Europe and has been working in winter as a ski guide. There's nothing he loves more than skiing big lines in the Rockies and Rogers Pass. His claim to fame – the first descent of COVID couloir (check it out on his YouTube channel here)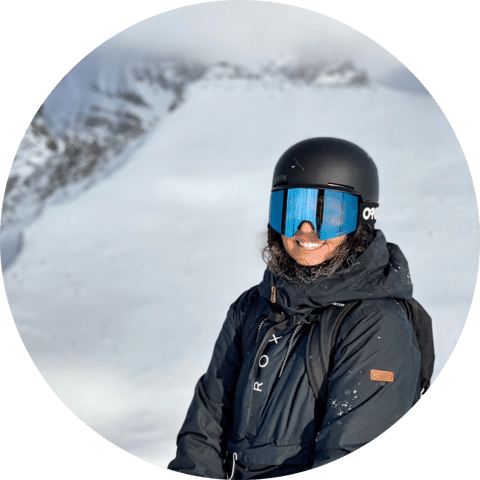 BROOKE ANDERSON
Hometown: Hanley, SK
Instagram: @brooke_andy
TikTok: @brook_andy
Favourite Mountain: On a pow day? Easy, Lake Louise.
Ride of choice? Green Split
Brooke is a flatlander that learned to ride on a literal garbage dump turned ski hill in central SK. When she outgrew shredding paper, she moved out west to shred some real terrain. When she's not on a mission to fit an average person's 7-day vacation into one weekend she is helping farmers grow their best crops. Her friends don't understand how she does it all, but like she says "it's hard being off when you're always on"
MACKENZIE TIMMERMAN
Hometown: Saskatoon, SK
Instagram: @mac_timm
TikTok: @mactimm
Favourite Mountain: Revelstoke, but Lake Louise is my home mountain now and Jasper is where I grew up shredding!
Ride of choice? Green Split
Mac is the Saskatchewan gal snowboarding in the Rockies in the middle of July—and every other month of the year (literally). She works in agriculture by day, but when she is off the clock you can find her scrambling up hiking trails, reading the green on the golf course or sending herself off jumps she can't land. In other words, she doesn't sit still.