Keegan Kilbride is one of my favorite skiers. Reminiscent of Mike Hornbeck, he has an effortless, unique style and a creative eye in the streets. Slim To None is Keegan's return to the screen after a two-year hiatus. It has a bit of everything and reminds us just how sick Keegan is. The movie is excellently put together by him and Cam Willis, these guys told a story and stacked bangers, what more can you want. With luck, this is just the beginning of a new chapter in Keegan's illustrious career dropping banger content.
https://www.newschoolers.com/videos/watch/1016620/TallT-Insta-Teaser-mp4
They guys took to Patreon to fund Slim To None - alongside support from other companies; Tall T Productions, Orono Brewing Company, Full Tilt Boots (RIP), Arsenic Apparel, and Newschoolers itself. Money for ski films is less and less readily available and it's interesting to see riders take the Patreon route for the first time with the success of Slim To None. Time will tell whether more riders/filmmakers decide to go down this route. We saw Forre charge for the first time for their banger film Forrmula and if we're going to keep seeing dope shit, we need to keep supporting it. We are spoiled with free content.
_
The film is broken into three distinct segments, the opener; a backcountry segment, the middle portion; a park shoot and the closing segment is Keegan going nuts in the streets himself.
The opener sees Keegan join Ben Smith, Chris Logan, and Will Berman in the backcountry for some pillow lines and booters. It's quite incredible to me just how prolific Ben Smith has been off the back of a sled over the last couple of winters. His transition from park rat to backcountry Bert has been rapid and clinical. He's had backcountry bangers littered across three films this year and it's just a bit silly how good all his shots are. Chris Logan yet again proves he's an absolute animal, going bigger than everyone always and holding on to some landings that would destroy mere mortals. It's good to see a few shots from Will Berman in this segment but his best shots are reserved for later in the film.
Keegan's style translates well to the backcountry although you can see this is a more recent discipline for himself than the other members of the crew. That is not to say he doesn't crush it; it is more a statement of the stoke I have for seeing Keegan more and more in these parts of the mountain we're not used to seeing him rip.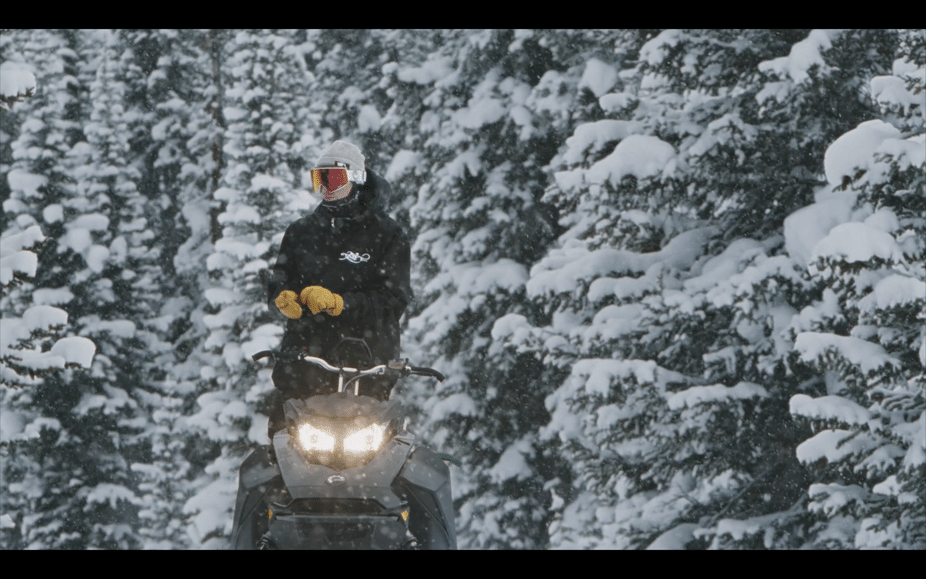 A sight we're gonna need to see a whole lot more of!
The park shoot in Winter park is nicely put together, Will Berman is still slaying it; the old dog is learning new tricks. Keegan is on Sammy Carlson's Armada Whitewalker for the park seg too. It's sick to see some big ol' boats out on the rails again, getting steezy. I want to see someone repping K2 Hellbents in the park again! Birk Irving and Seamus Flanagan have cameos, rounding off this segment really nicely. The transition from this into the street finale has a few music changes and some great visual storytelling. As well as Berman in the streets, still crushing it.
Will Berman getting fired up on a new learn
Once we are brought through to the closing segment of the film, the build-up has got us suitably fired up and Keegan comes out swinging to end Slim To None in the arena of skiing with which he is synonymous… the streets. I made a comparison earlier to Mike Hornbeck and I think this segment is a testament to that. Keegan's style has aged like fine wine, he's hitting spots with creativity and purpose. Style maxed out of course. He has an uncanny ability to hit massive features so fast whilst seemingly never popping - the ender is the epitome of this. No room for error here. The way he thinks about and builds street features shows his unique perspective on the sport and it's an excellent closing segment for a great film.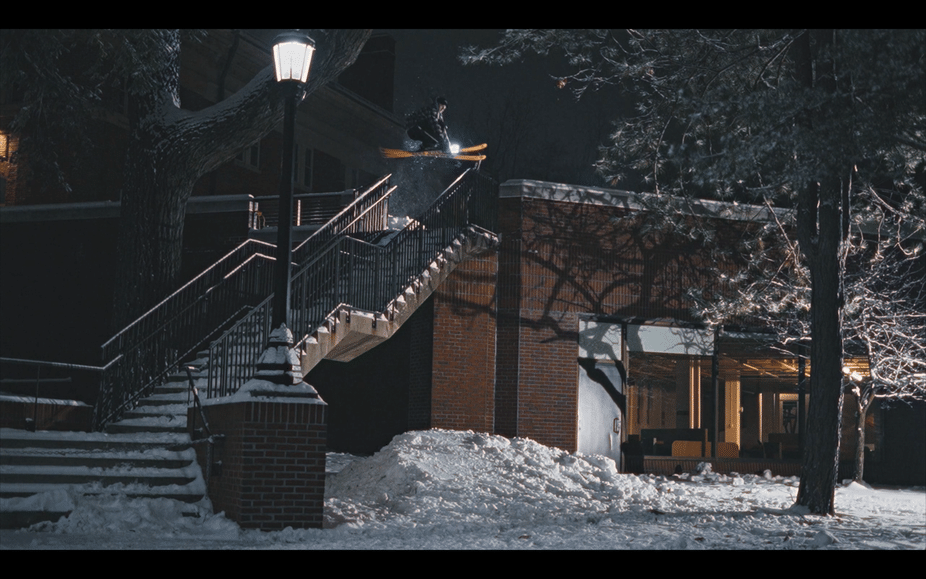 Massive spots are always the order of the day for Keegan
It's been great to see Keegan back out producing sick content and awesome to have it community-backed as well as supported by sponsors. Cam Willis absolutely kills the cut, the visual storytelling and rewatchability of this film is something that really stood out to me. In a year where there have been so many amazing projects, it's hard to stand out. Slim To None felt fresh and different, but also like the beginning of something bigger than itself, or at least that's what we're hoping for!
_
You can download the movie from Tall T Productions Store here, or watch it by signing up to the Slim To None Patreon.