Since this was the first Rail Jam of the year the park crew decided to make the set-up super FUN and in order to make jibbing fun we brought in the XL Funboxes so everyone could work on their switch ups and other cool combos. Lord of the Dance some might want to call it. Netherless it awesome to see all the variations of tricks, including some interesting inverts that may or may not have been done on purpose. Check out the photos to see how it all went down! (Photos By: Tim Fitzgerald/Silver Star Mountain)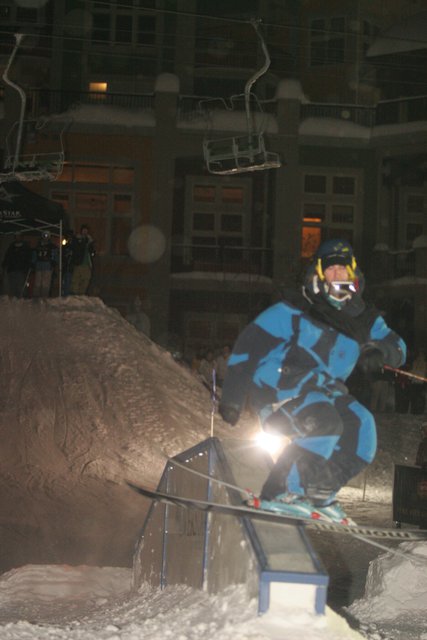 Josh Bibby came out with some interesting antics, sporting his new Ski Sponsor He definitely lead the creativity factor on the 32ft fun box and battleship box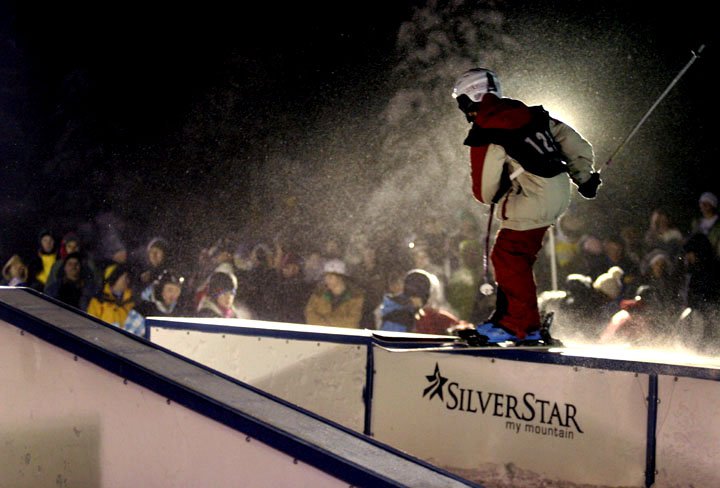 The 32ft Fun Box allowed for all kinds of spins and switch ups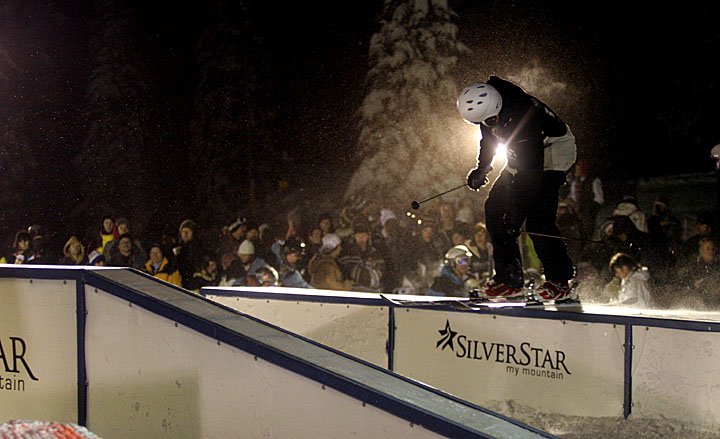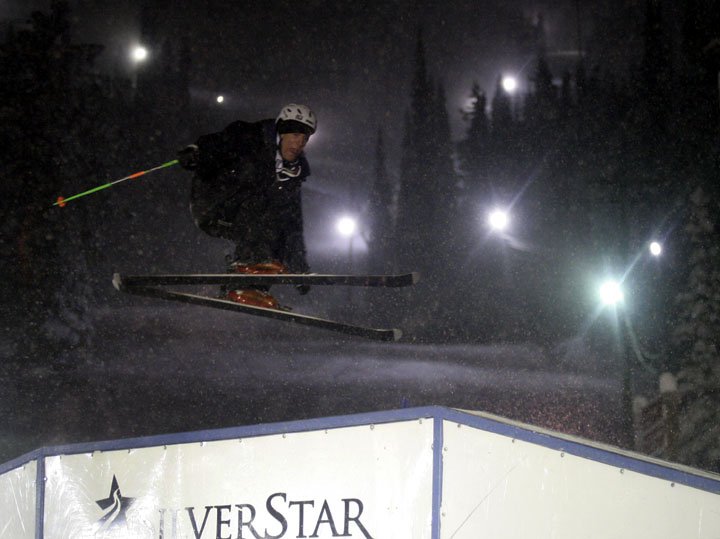 Justin Dorey also took flight and was among the names of Heavy Hitters sessioning the set-up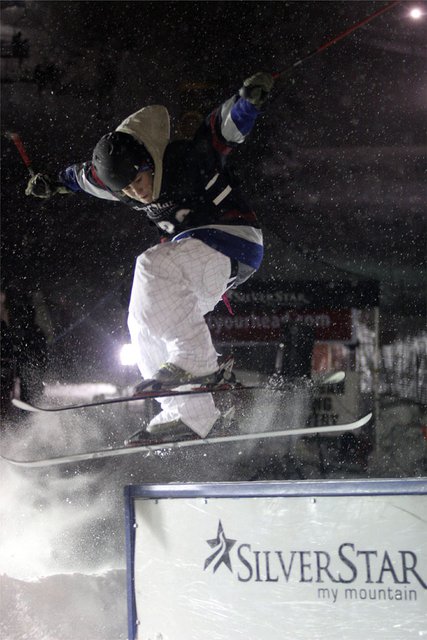 Yeah Bro With Authority!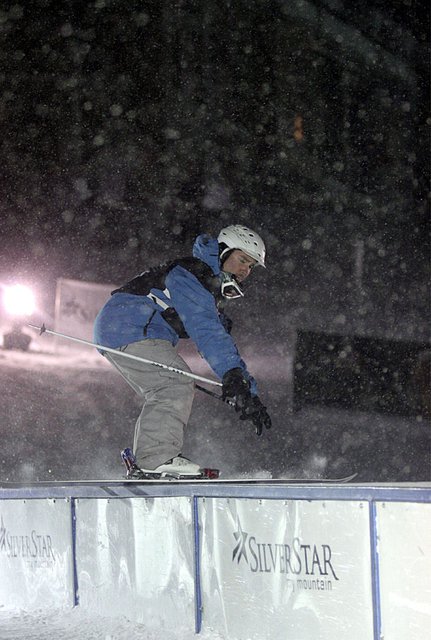 Even Jeremy Cooper The SS Freestyle Coach spread some butter on the boxes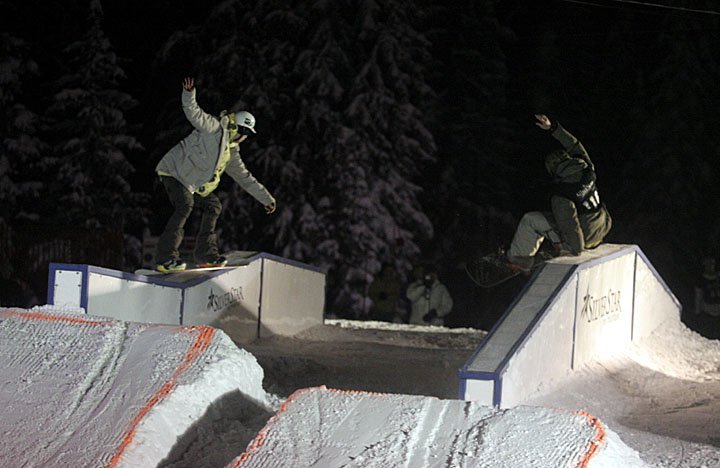 Wheres Waldo? On the Battleshipbox! And a little syncronized snowboarding going on.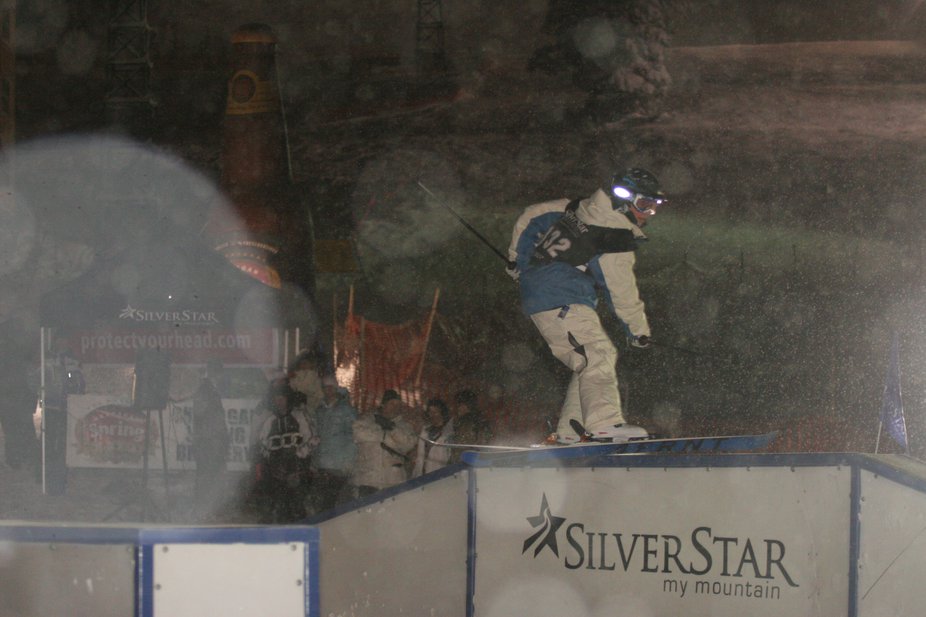 LEAN into it. Luke Wilson Andrew Poole "Get Some"
Results: Mens Skiers
1. Cam Shuster
2. Justin Dorey
3. Andrew Poole
Womens Ski
1. Nina Abramashilli
2. Steph Brenner
Make sure not to miss the next 1516 Rail Jam happening Feb 17, 2008. Also if you are around Silver Star in teh next couple of weeks are are hosting the BC Freestyle Series featuring the best of the best in Big Air, Moguls and Halfpipe all Kicking off on Jan 11 to Jan 13 2008
It is currently snowing @ Silver Star and the park crew will be installing rails and boxes all week long and will be pushing jumps as soon as the storm cycle passes through. Check back to NS.com for updated pictures soon.