It's been a busy winter and we've missed a few updates from Orage's Pros + Powder Tour.  Not to worry though we've got news from stops at Nub's Nob, Loon, and Stowe below.  Don't forget to check out the last stop at Mont Orford this Saturday, April 7th. 
Pros + Powder Stop #4:  Nubs Nob, MI
The weekend of Feb 3rd and 4th marked the halfway point of The Orage Pros and Powder Tour and Nubs Nob in Harbor Springs Michigan didn't let us down.
We had kids and their families driving from all over Michigan and from as far as Cleveland to meet the Pros making this tour stop the most successful yet.
The snow was incredible, the kids were pumped and the visibility was perfect. Orage's JP Auclair and Volkl's Greg Tuffelmire joined the kids for an all day shred session on their turf. With hand plant contests, mini shred sessions and late night pow in the trees, you know that this stop has had a huge impact.
One local ripper Rockwell summed it up best by saying " this has been the best day of my life"…
We were even approached the following morning at a local gas station by a father of one of the kids who thanked us yet again for our visit and said his son wouldn't stop talking about the day long after the hill was closed.
JP and Greg autographed everything from posters to I pods and stayed for several hours to do so. We gave away some great product, had a serious push up contest and went back out to ski in the evening just to hang with the locals again.
A big shout out to Jim Bartlett at Nub's Nub for helping to host the event, Karen Kerkhof our local Orage rep for getting the word out there and to all the kids and families who showed up bright and early for a full day of Pros and Powder.
You can be sure with the impact that this event had, the tour will most certainly be making its way back to Harbor Springs next winter.
See you all then!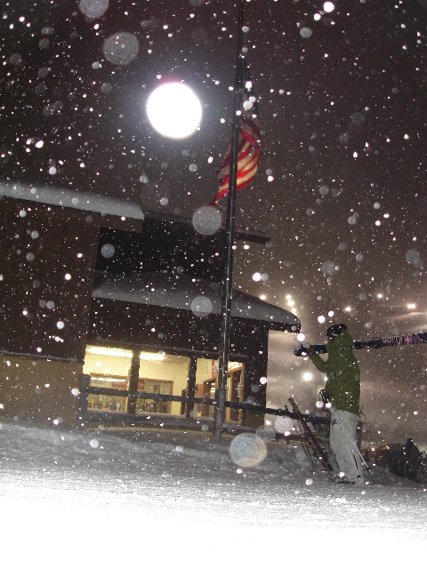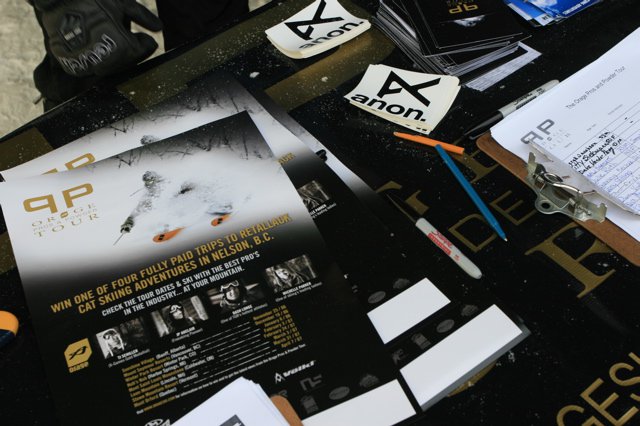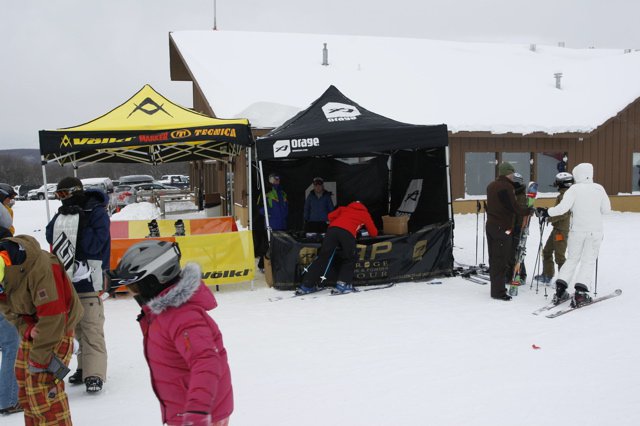 Pros + Powder Stop #6:  Loon, NH
This past weekend the Orage crew rolled through New Hampshire to Loon Mountain for the 6th stop of our Orage Pros and Powder Tour. Once again, we brought the house down with fresh snow, free schwag, the pro team and all around good times. New Hampshire for those of you who haven't been there, is a super rad state… and Loon Mountain knows how to have a good time. After all, a resort with a killer park in a state whose tagline is "Live Free or Die" must know how to throw down.
We rolled into town with TJ Schiller, Dash Longe and Fergie Cancade to stoke out the crowd and spent all day slaying the pow. With blue bird skies and a fresh dusting of the white stuff it was easy to get people excited. We gave away 300 t'shirts, team dvd's, limited edition Anon / Orage goggles and a head to toe Orage outfit.
What's more, we worked with our partners Volkl, Marker Technica to cook a New Hampshire style BBQ, give away a new pair of Volkl Dogan's, tons of hats and t's and loads of N'east Magazines…. Which by the way, is a killer East coast dedicated mag (for those of you who have yet to check it out). the crowd was rowdy as ever and it shows in the photos… (flip through them on the right.)
The pros were on site to shred with kids in Loon's park while TJ entertained just about the whole base area with his megaphone antics and free giveaways. Unfortunately, the "Schil-miester" is on the day-to-day list with a tweaked ankle… but he's soon to be shredding at the Orage European Freeski Open Laax in about two weeks.
Unexpected to us, we were graced with meeting some of the friendliest Bostonians you could ever image while at Loon…. you think you're pumped on shredding…. head to Loon to witness some people who believe Its not about looking cool, its about having fun… we couldn't have said it better.
Come hang with us at our next stop in Vermont at Stowe Mountain March 31st…. it just doesn't get any better than this!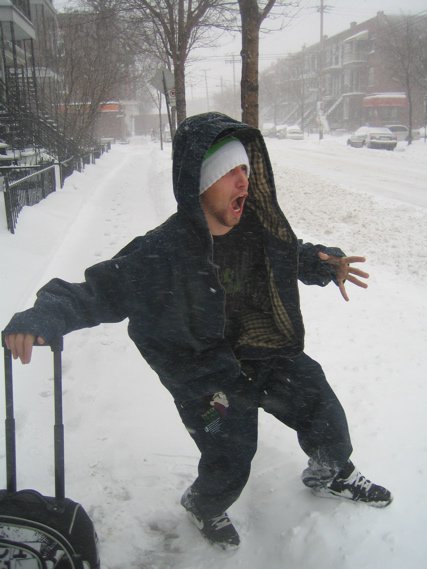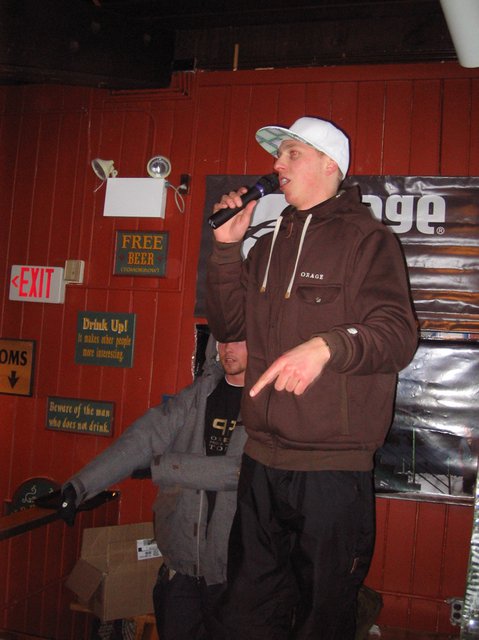 Pros + Powder Stop #7:  Stowe, VT
Phew!
The Orage Pros and Powder Tour is winding down with stop # 7 at Stowe Mountain finishing this past weekend.
Saturday March 31st was an amazing day for this stop of the tour and the only one thus far that didn't bring fresh snow fall. With spring slush and blue bird skies, around 150 registered guests joined Orage pro JP Auclair and Volkl team rider Matt Philipi to shred from sun up to sun down at Stowe Mountain. In addition to the pros, Orage am team riders Banks Gilberti and Rozalind Groenwoud (pronounced Groon-a-wow'd) hung out at Stowe all day shredding the spring like park conditions and stoking out the kids.
Roz took time out from the busy Pros and Powder Tour day to judge a grass roots Boarding for Breast Cancer event and got her dance on right till the finish. For those that weren't present at Stowe this weekend, let me just say that the JP and Banks muley to backflip combo's were off the hook. As usual, partners Volkl, Marker, Tecnica stepped it up with a mid day barbeque just to stoke the Pros and Powder Tour fires.
Once the spring session was complete, we headed over to the mid station lodge where we had more product to give away than people were present. I'd say just about every single person present at the after party walked away with something.
The 8th and final stop of the Orage Pros and Powder Tour happens this coming weekend on April 7th at home hill Mont Orford outside of Montreal Quebec. Come check out pros JP Auclair, TJ Schiller, Michelle Parker and am's Banks Gilberti and Rozalind Groenwoud.
Good times!
ORAGE