words and photos by Cody Lynge
This past Saturday, December 15th was a frigid day on the slopes of Le Relais at around -25 degrees Celsius (or -13 degrees Fahrenheit) with wind chill.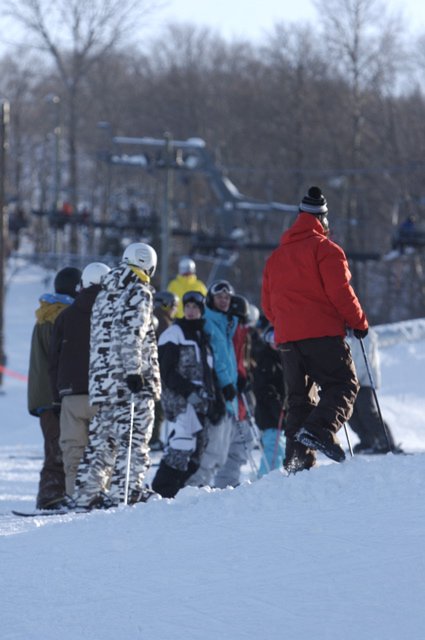 another crew of stoked (and cold) kids
However the turn out in Lac Beauport, Quebec but was strong and with a local contest happening not too far down the road we still drew a good crowd of skiers to shred along side local Quebecers JP Auclair and Philly 'Casabreezy' Casabon.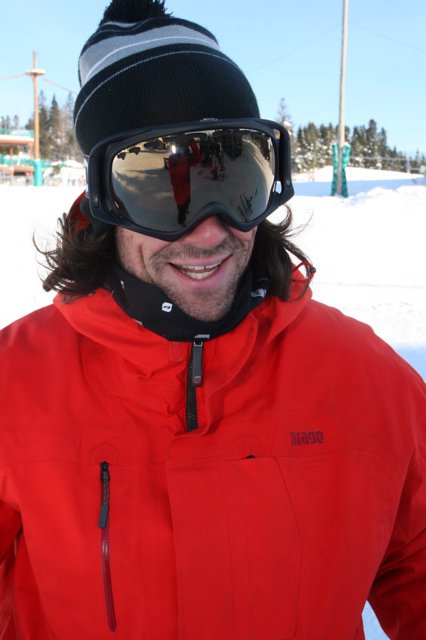 JP Auclair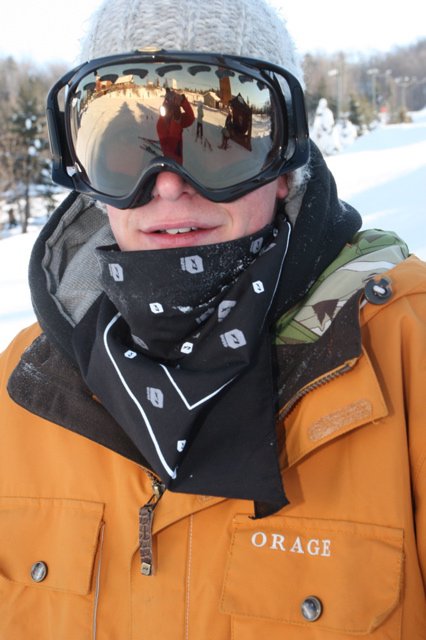 Antoine Choquette
With a mellow morning of shredding with the team and product giveaways all day long we turned up the heat in the afternoon with an impromptu rail jam hosted by our very own JP Auclair.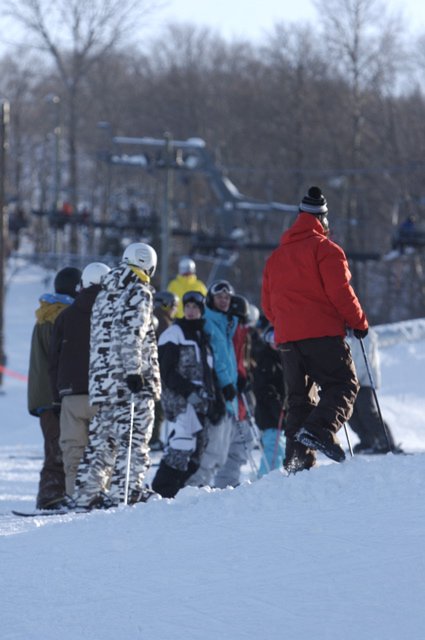 JP directs traffic at the impromptu rail jam
While Iannick B and Philly Casabon battled it out for a cool $20 bucks (Yup. Big dollars on the line), the rest of the crew sessioned a little flat down box for an Orage jacket. Our winner at the end of a very long session (approximately 25 minutes) was Mr. Antoine Carron. A big congrats to you! You're jacket is en route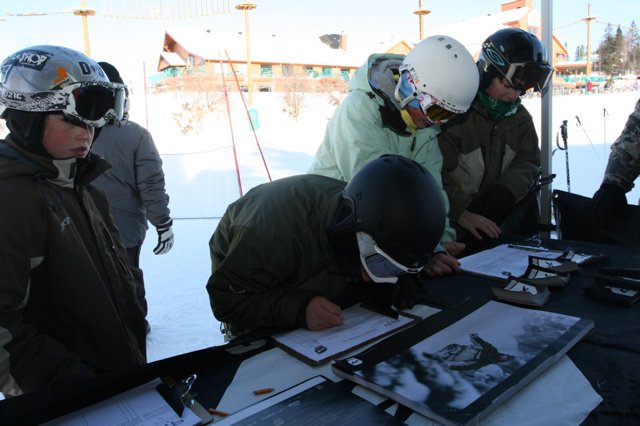 signing up for the chance to shred Retallack
A big thanks to our partnering brands Marker, Tecnica, Volkl and Le Relais for helping put this event together and to everyone for coming out. See you at the next stop!
see you at Camp Fortune!
 
Orage Pros and Powder Tour Stop # 3 – Camp Fortune
With the first two stops of this year's P & P Tour under our belt we're slowly moving our way out West with another four stops still to come throughout the 2008/2009 winter season. The next leg of the tour brings us to Camp Fortune, which borders Quebec and Ontario. Come join us at any one of the stops where we give away Orage outerwear, giveaways and trips to Retallack Cat Skiing in the Selkirk Moutains at every stop. Swing by the booth anytime between 9:00am and 3:30pm and register to ski with the pros. You'll be immediately entered into a contest for one of four trips to British Columbia to try your hand at some of the best pow skiing on the planet. Join us after the day is through in the bar or lounge of your home hill for an autograph session with the team and take away more prizing than you'll know what to do with.
For event details visit us at http://www.orage.com