Words and pics: cko
In a personal first for the month of May, I woke up this morning to the sounds of avy blasts echoing down from the Mammoth alpine. Not to say that the NS contingent wasn't happy to shred some early morning gnar, but we were looking forward to playing around in Mammoth's epic park setup. The snowy weather that dropped a foot of snow in the higher elevations is, as of 3pm giving way to some sunny skies, so the outlook for event day tomorrow is looking promising.
Athletes are slowly trickling into town and the Masters craziness is about to begin.
The finishing touches are being put on the course, check the pics.
We're off to the athlete meeting and we'll keep you posted on any developments.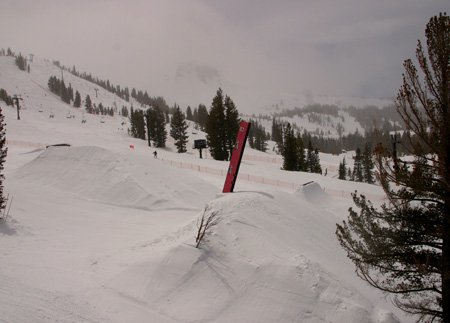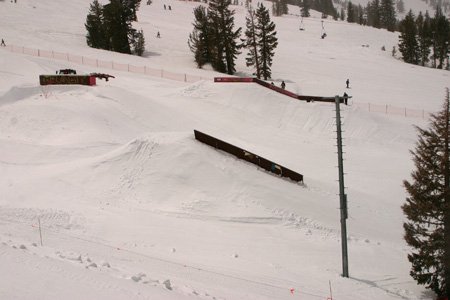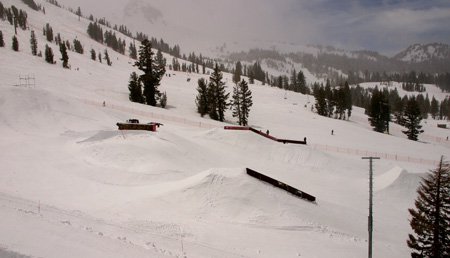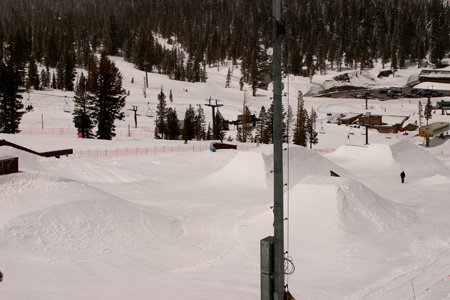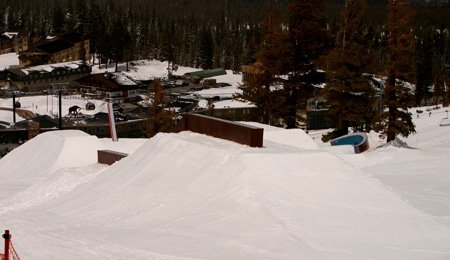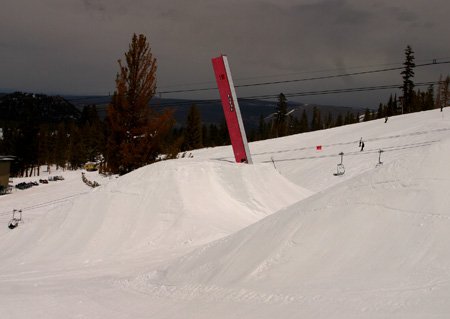 Thursday, May 5, 2005
One half of the NS crew arrived in Mammoth on Tuesday afternoon as preparations were underway for the third incarnation of the Orage Masters. Groomers abound here in Mammoth and the park crew have taken full advantage, utilizing a fleet of cats to get the course prepped.
This years course consists of three lines for the riders and includes 2 hips, a couple of c-boxes, a large flat-down-flat, and a big upright box that has massive potential for either epic-ness or lots o' death. There's also a feature that I'm having trouble explaining but I'll try to get some shots tomorrow as the finishing touches are put on the course.
On tap for tomorrow is the course inspection and the athletes meeting. We'll throw up another update as soon as something cool happens.
It was dumping snow all day but here's a first look at the course in the making.