Despite the inclement weather that saw only a few spots of sunshine
throughout the week, Session One of High North pulled it together and
offered up one of the best courses on the glacier. It was a bit of a
bummer that the big table never opened, but with most everyone's fears
of lack of snow a distant memory, there was a lot to learn on the rest
of the features.
Campers and Staff definitely made the best of the situation with
everyone improving their rail skills and the addition of eight player
Halo 2 tournaments to the list of afternoon activities, thanks to a
couple of campers that came prepared with their Xbox's.
Session Two is now under way and got off to a good start with some
great sunshine. Check the photos and stay tuned for more from High
North.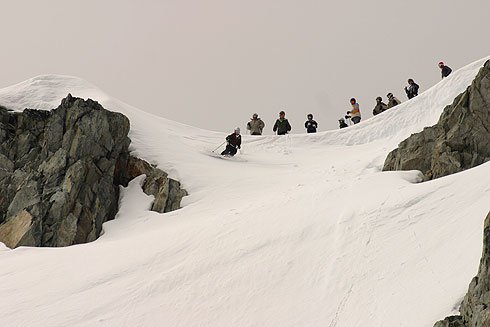 Dropping into the steeps with Amba looking
on.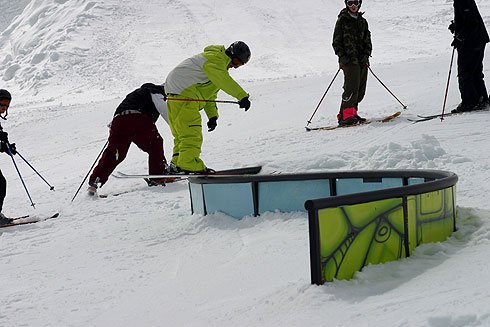 Mid-session on the S-rail.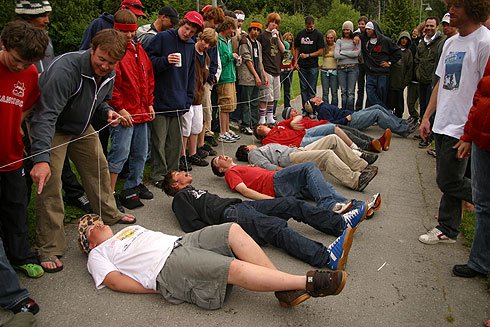 Semi-finals in the quest to win some new K2
sticks.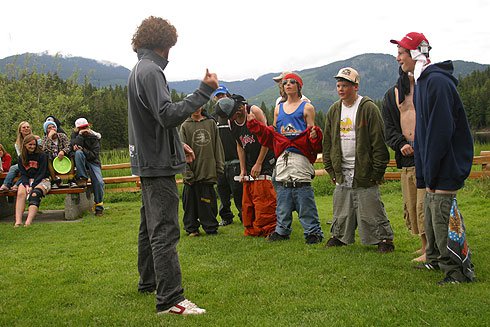 Shane explaining the rules in the 'Best Peter
Olenick Lookalike' contest.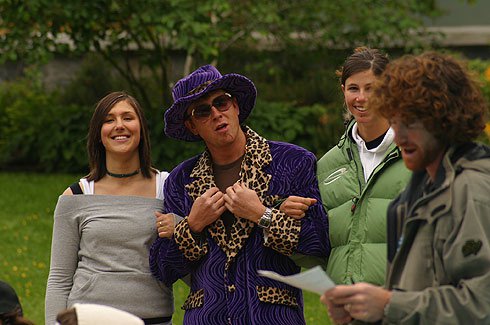 Atkinson takes it to the next
level.