This coming July, the Nine Network will feature a special 60-minute presentation of the Toyota 'One Hit Wonder Down Under' event and the subsequent overseas winter seasons featuring Australia's best skiers and snowboarders.
Never before has a local alpine production of this magnitude been broadcast on Australian television screens. Dubbed "Australia's own 'Warren Miller'", by Sydney Morning Herald and The Age ski journalist, Rachael Oakes-Ash; Producer and Event Director, Tim Myers, takes viewers on a worldwide quest, showcasing the epic adventures and mind-blowing skill of our Aussie winter athletes in a collaborative effort exclusively filmed for Australian television.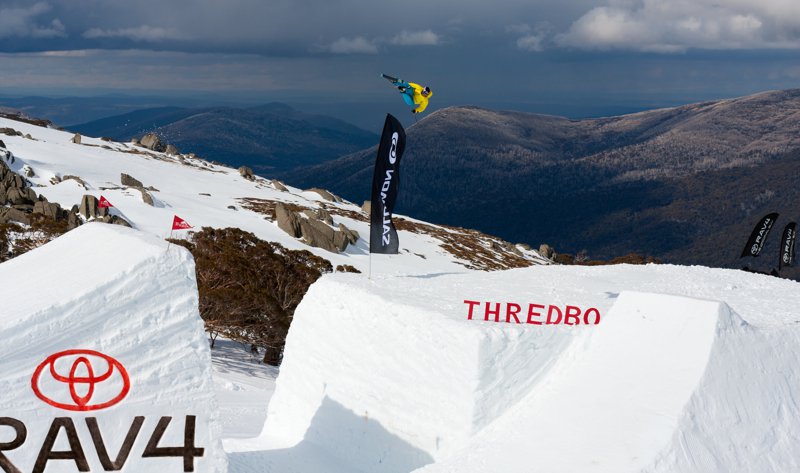 Bobby Brown
The show kicks off with a recap of the 2010 Toyota One Hit Wonder, filmed at Thredbo Resort, in a totally unique big air event format that is unrivalled worldwide. International and Australian competitors are selected from a host of audition videos featuring their best 'one-hit' trick. The top 16 entrants then go head-to-head over a week in September, demonstrating their best tricks off a 100-foot jump, the largest in the Southern Hemisphere.
Viewers will get a taste for the incredible progression of the event's elite competitors, as international ski superstar Bobby Brown, Kiwi Byron Wells, and current contender on the world stage, McRae Williams, throw down alongside Australia's own Charlie Timmins, Ryan Tiene, Jordan Houghton and Billabong rider, Robbie Walker.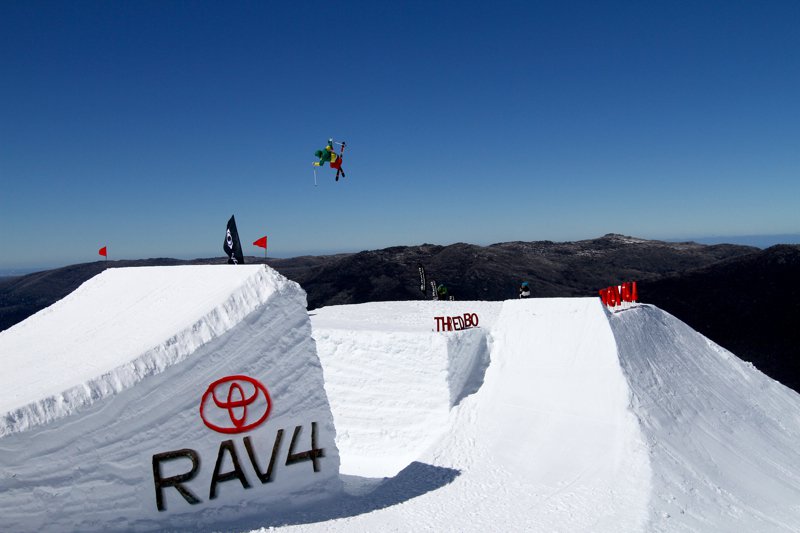 McRae Williams
The program then embarks on a powder-fuelled international journey, following Australia's most hardcore skiers and snowboarders. Through high definition camera angles and follow-cam shots, witness their dedication and passion for the art of sliding on the white stuff.
• Australian professional snowboarder, Clint Allen, ponders one of life's difficult questions – Heli vs Cat snowboarding in British Columbia, Canada;
• Australia's best terrain park builder and pro snowboarder, Charles Beckinsale rips through Whistler's terrain park, which he built;
• Ex World Cup Champion & three time Olympian, Steve Lee, returns to the land of the rising sun, Japan, where he rose to World Cup glory with his now ripping daughter in tow;
• Australia's fastest skiers Jono Brauer, and Craig Branch, retire from competition after the Vancouver Olympics and treat themselves to a bigger challenge – Alaska;
• Warren Miller athlete and Sydney-based freestyle skier, Chris Booth, joins forces with distinguished cameraman Rob Norman and collides with big mountains and even bigger personalities across the globe - from Mt Cook's Aoraki region to The People's Republic of Macedonia; and
• Winter X Games gold medalist and current slopestyle World Champion, Anna Segal, shows off her prowess as Melbourne's hardened princess on the international contest circuit, jaunting across Europe and the Americas with the likes of Jindabyne wunderkind Russ Henshaw.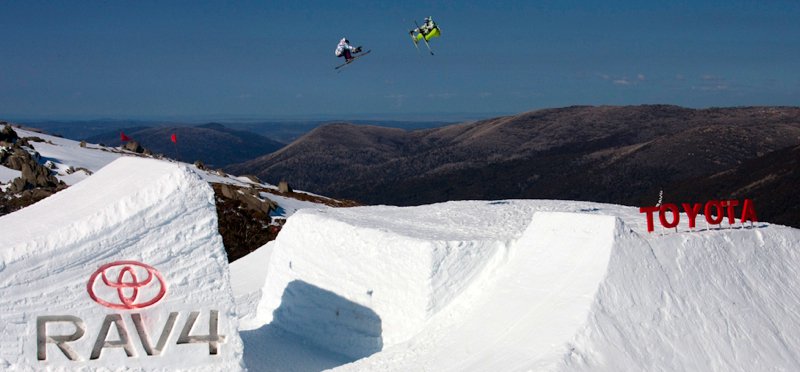 Jesse Houghton & Tim Myer
Producer and Event Director Myers, is no stranger to the world of elite skiing and filming himself, with his own cameo appearance in the latest Warren Miller flick, 'Wintervention' - demonstrating his unrivalled ability to both perform in front of the camera, as well as behind it. Myers and fellow principal cameraman, Rob Norman, have spent years following riders over 100 foot jumps, proving just how far the duo are able to go to get the shot. "It's a fun job that is impossible to get insurance for, though with 1 to his 61, I have to refute the Warren Miller comparison," says Myers.
The visually spectacular high definition footage has produced an international standard of cinematography that sets the One Hit Wonder event apart from anything the Australian Snowy Mountains has seen before. The Nine Network special presentation of the Toyota One Hit Wonder Down Under will feature on July 24th at 2pm.
The Show. Coming 24th July to Channel Nine. from One Hit Wonder Event on Vimeo.