Voting will close on the 16th of October for the 2012 Toyota One Hit Wonder People's Choice Champion. One voter will be generously rewarded as each vote goes into the draw to win the 'Ultimate Winter Package' worth over $10,000, including return Jetstar flights for two to Japan staying at the luxurious Phoenix Hotel in Hakuba, plus brand new skis or a snowboard from Salomon, head-to-toe Mons Royale merino first layer clothing and the new GoCam waterproof, wearable HD camera to film it all.
Russ Henshaw. Photo by Nick Parkinson
Australia's first AFP World Tour event saw the judges declaring Aussie Russ Henshaw's triple cork 1440 enough to narrowly land him in front of New Zealand's favorite Jossi Wells (2nd) and hometown hopeful Jordan Houghton (3rd). American heavy hitter Dane Tudor was edged into 4th place after qualifying in the top spot. Now the judging is handed over to the public as the Toyota One Hit Wonder seeks to crown the 2012 People's Choice champion.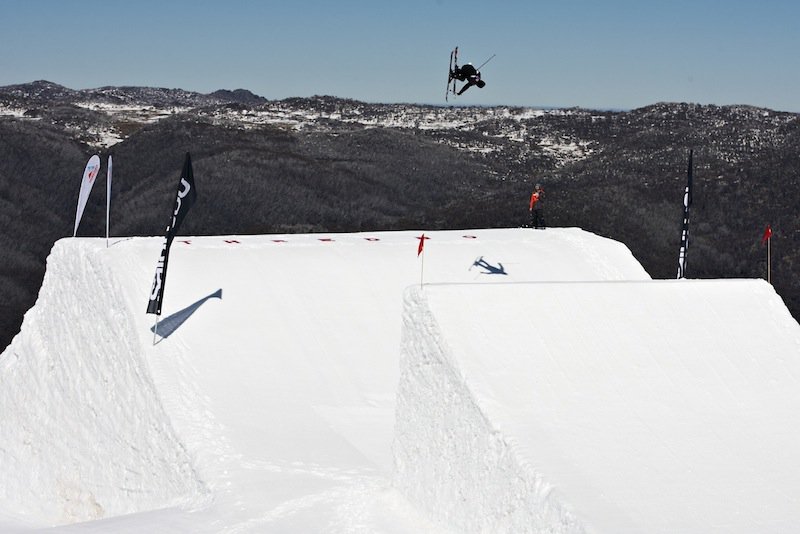 Jossi Wells. Photo by Freddy Fawcett
 
The People's Choice big air tricks were filmed on the same 95-foot Charles Beckinsale-built-jump at Thredbo Alpine Resort and are selected by each athlete as the single jump they believe will impress the online audience the most, ultimately winning one of them the $5000 cash prize. The final 'one hit' big air tricks are online at http://www.onehitwonderevent.com/vote-win, where voting is open until October 16.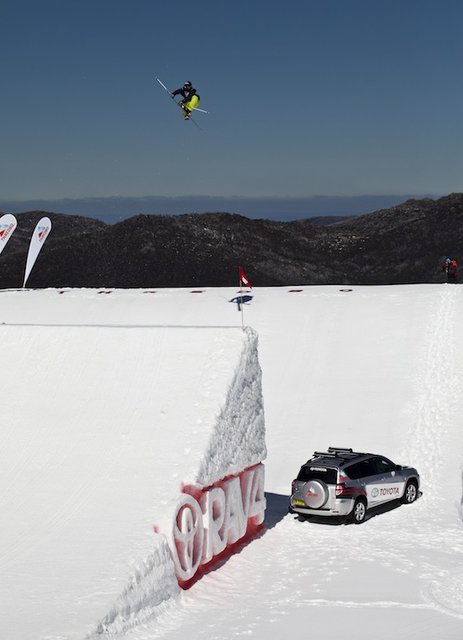 Jordan Houghton. Photo by Nick Parkinson
"As public perception usually differs from what the judges generally look for, a handful of this year's athletes have opted for 'one hit' tricks that are slower, smoother spins with stylish grabs as opposed to a technically insane maneuver that would typically score well in front of a judging panel. Time will tell which game plan will pay off," says Event Director Tim Myers.
 
The Tricks
 
• Jordan Houghton – Double cork 1080 high mute grab
• Olly Cain – Double flatspin japan grab
• Dane Tudor – Cork 900 tail grab
• Russ Henshaw – Triple cork 1440 mute grab
• Anna Segal – 720 leading tail grab
• Bernie Rosow – Switch 540 cuban grab
• Jaeden Schneider-Clark – Switch 1080 stalefish grab
• Conrad Lucas – 900 tail grab
• Thomas Waddell – Double flatspin
 
Voting is now taking place at http://www.onehitwonderevent.com/vote-win, so head on over to vote and to enter for your chance to win a trip for two to Japan!