This past week Tim Durtschi and I got to film at the one and only Meadows Resort located on Mt. Hood in Oregon. To make a long story short this will be the last time we get to film with Durtschi for our continued series of online video volumes, maybe for the entire season (frowny face) so of course we had to make it count. The film show must go on and we had 3 days to get as much footage as possible in preparation for Volume 4. With both Tim and I not having any experience at this resort we went into it with the hopes of just finding a few good features to shoot, that was until we met a very helpful patrolmen down for the cause. Once he pointed us in the right direction it was non-stop for the full 3 days we were on hill (thank you for the good advice). As with one filmer and skier we didn't get many action photos but documented the downtime in between with stills of a trip gone good.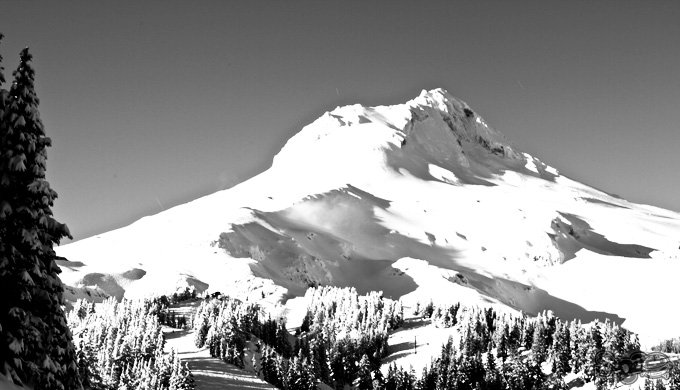 We didn't receive any new snowfall for the full 3 days but all the zones we kept going to were fresh and in bounds! Every run went something like this "holy shit where is everyone?" No pressure on the zones and the PNW snow was staying lighter than usual (we win). So Durtschi did work and I tried to keep the lens clean and in focus, I must say I still have not gotten used to watching Tim ski, it's always a trip (in a good way) and he knows what it takes to get it done.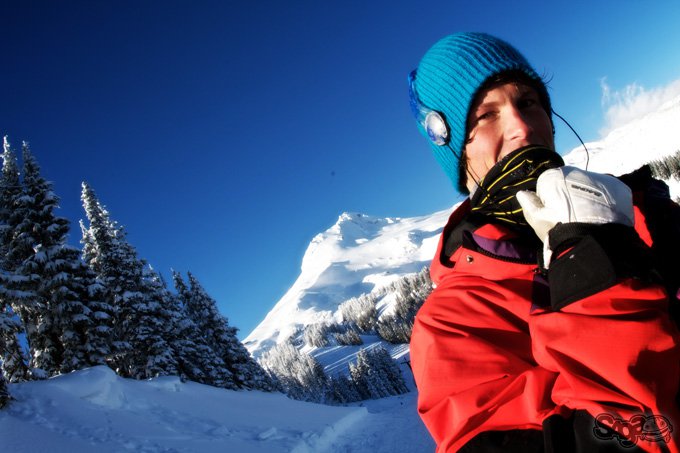 Spending all of the pre-season in Utah was epic but it was nice to explore some different terrain and the PNW happens to be one of my favorites.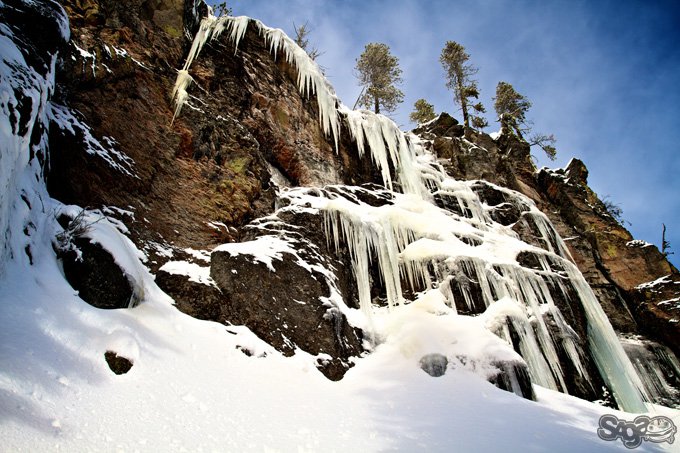 On a more random note, we met up with Kris Osteness who I had never met before but I always credit with changing the freeski film game for the better, no warren miller narration and lift bloopers here. Osteness captured the raw talent as it was happening when it wasn't completely about sponsors and elite film crews, everyone was in that movie and it became the sound track to my generation of riders, we may never see it like that again. RIP, Teddy Bear Crisis.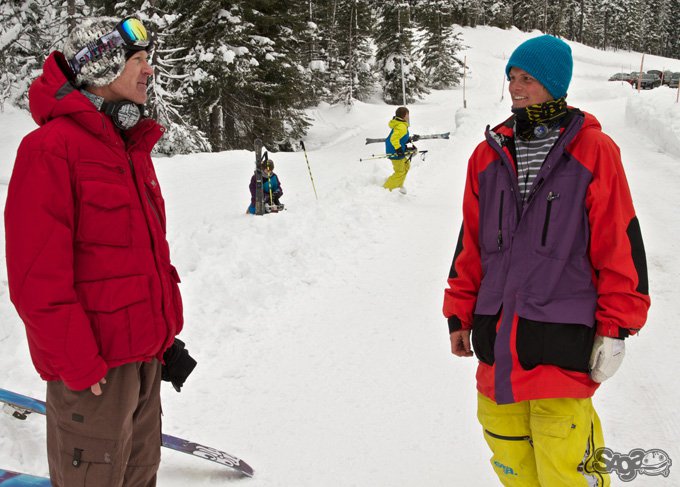 Durtschi definitely has a following in Oregon, these groms were stoked to meet their inspiration.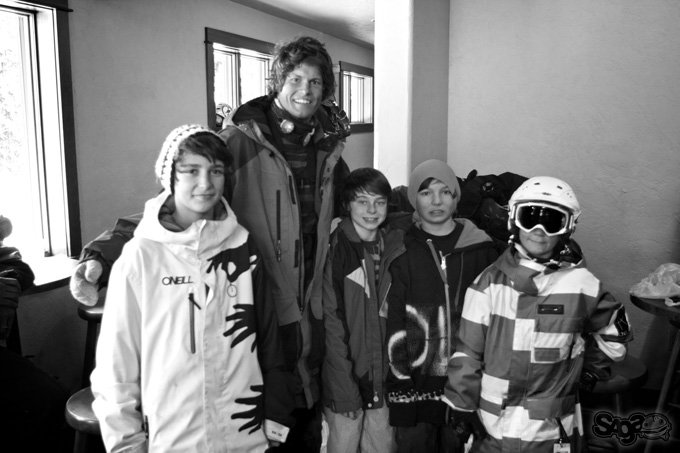 Tim showing the real Cheeseburgers in Paradise.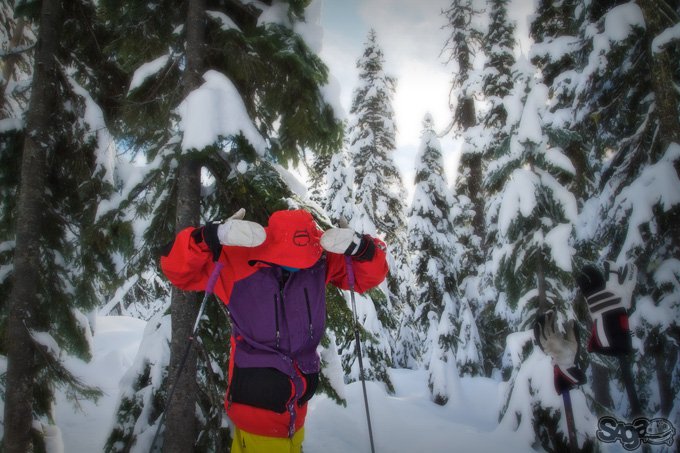 Fun Fact: All the green on the trees was the inspiration for this years OR Moss color, see the resemblance, now you know.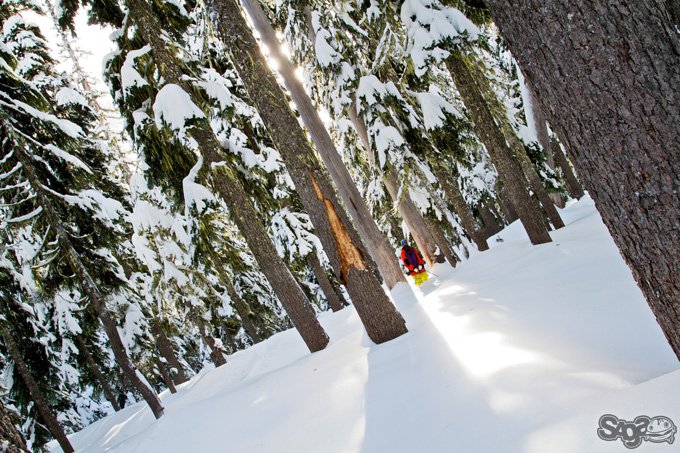 You will see the film of this log gap feature, here Durtschi spends one for the still.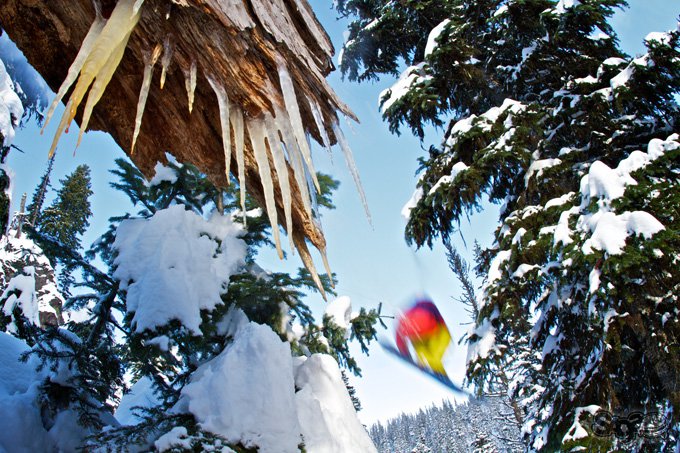 More OR Moss.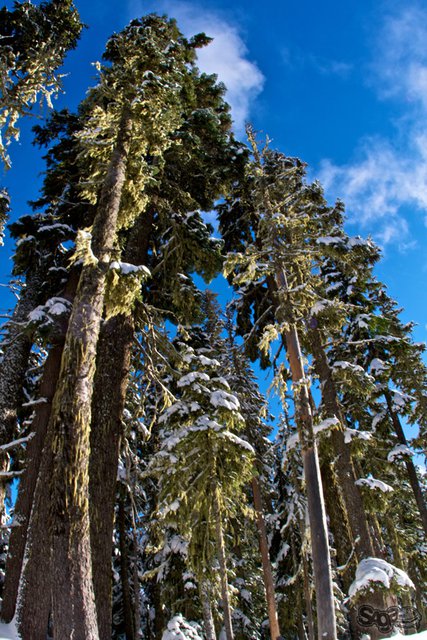 And what would a closing shot be if it wasn't of a sunny day on hood. We got what we came for and then went our separate ways, hope to see Durtschi again this season for some more of the same. Thank you to Meadows for hooking it up.
No related posts.