Kevin Bacon might be famous for the six degrees of separation, but in the snowboard industry, Mary Walsh has got him beat. This lady is all over the map, traveling in planes, trains, and automobiles to bring us the raddest events out there. Everyone knows Mary Walsh and her fast talking ways. She's the one with the mic in her hand tossing you the goods, taking hot laps every chance she gets. All in all, she kills it. Lucky for us, Mary happens to be a major part of the Windells family. She's the one behind the scenes working to create amazing summer adventures for all of us to enjoy. The East Coast native took a second to catch us up on her season while using the always convenient Wi-Fi thanks to Greyhound. Let's hear it Mary: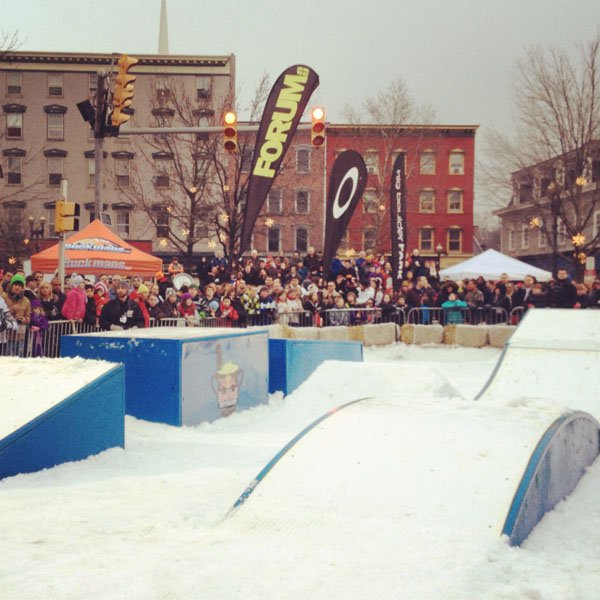 During the winter I spend much of my time producing grassroots snowboard events on the East Coast for Red Bull. This winter was the fourth year of our contest series called Red Bull Buttercup. We took it to Easton, Pennsylvania for a night contest and 5,000 people showed up to watch. It was crazy!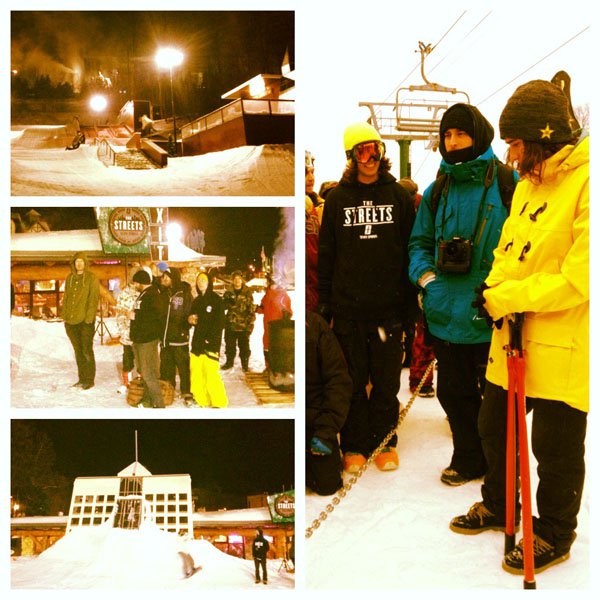 One of the coolest things I got to go to this winter was the grand opening of The Streets at Seven Springs, Pennsylvania. The Streets is out of hand–seeing it in person after seeing sneak peak photos was pretty unreal–everything is huge! There's an epic crew of boarders down at Springs, too; they love shredding and love their mountain. Joel Rerko and his park crew are really pushing park building and there's a bunch of Windells folks that work alongside Joel–I got to see both Jeremy Anderson and Jordan Soohy. The Forum crew is always a blast, too–the in-house guys are the best and the guys that come to camp were at Springs, t00–Stevie Bell, Cam Pierce, Austen Sweetin, Niko Cioff,i who are staple faces of summer, and Nic Sauve, who's going to come out for the first time ever this summer.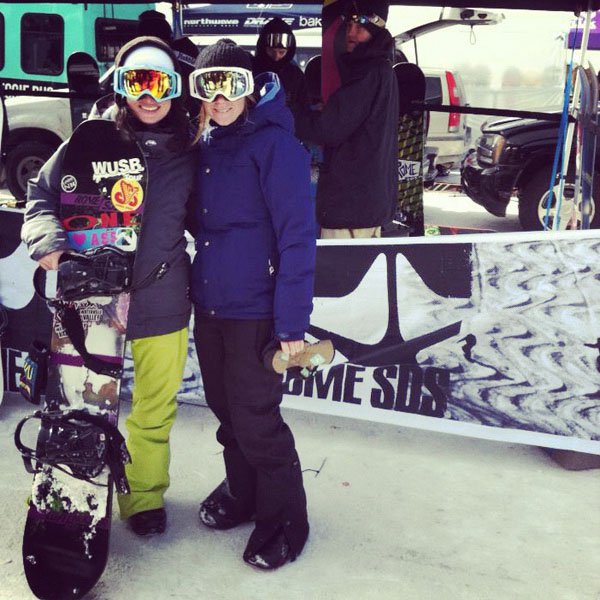 One of the best parts about traveling in the winter is getting to meet up with friends while on the road. I was in Colorado in January, along with the rest of the snowboarding industry, for SIA, a big snowsports tradeshow, and got to meet up with the awesome Anna Starr and a bunch of the Rome Snowboards crew. These guys are awesome. Anna and I took some laps and then Michael Paddock, Rome's Head Designer, cooked an epic feast for everyone for dinner. It was one of the few (and best) "home-cooked" meals I have had on the road.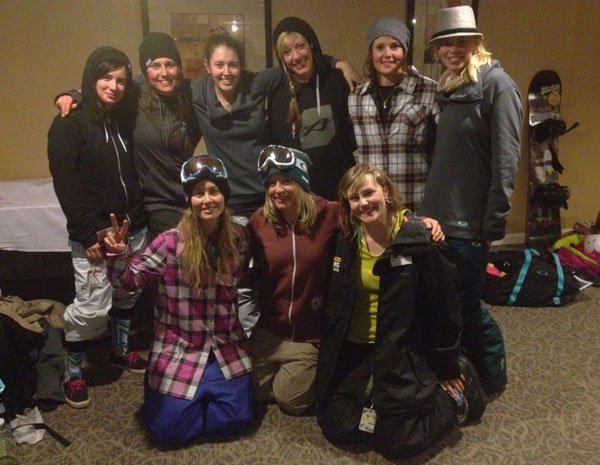 During March, I travel with a crew of awesome ladies from Oakley as the Head Coach of a women's snowboard and ski camp called Oakley Progression Sessions (and Droppin' In at Loon Mtn, where the camp started) that goes to a couple of different mountains in the US and Canada. This year we went to Le Massif de Charlevoix in Quebec, Copper Mountain in Colorado, Mammoth Mountain in California, and finished the program at my home resort, Loon Mountain in New Hampshire. The women who come out to improve their skills in the park have the best attitudes and learn so much during the camp. Myself and the other coaches have a blast getting to shred with the ladies at each stop. Here is our awesome crew of coaches at OPS in Copper. PS if you want to learn more, check out the Oakley Progression Sessions website.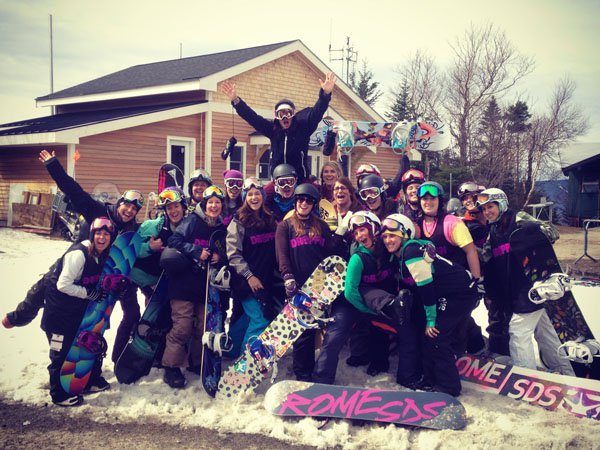 Here's another Oakley Progression Session picture. This is part of the Loon OPS: Droppin' In crew. We had eighty girls and ten coaches! The Loon women are awesome and it's so fun to come back home and hang out with all of them for a weekend, because so many women return each year to hang out and ride together. Did I mention there was a dance party in the park and Marie-France Roy crowdsurfed?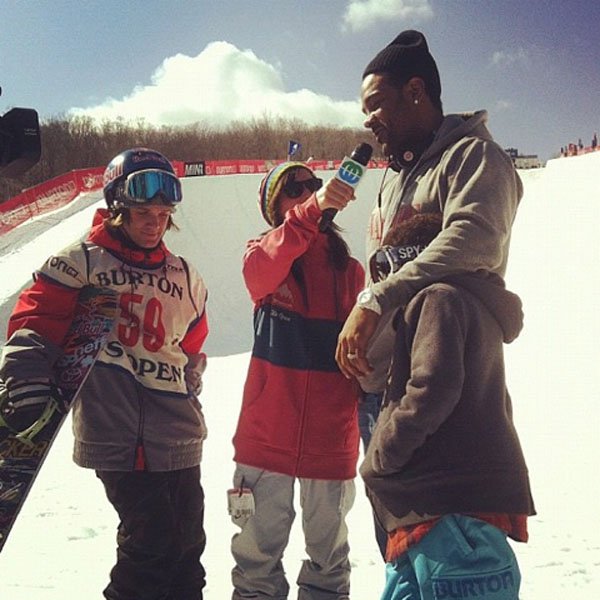 In March at the US Open I was on the announcing crew, with my super good friend, Nelson Wormstead (he's the sharp-witted and talented loudmouth you hear at lots of snow and skate events, and all over the US Open) and excellent announcer Jonathan Weaver, who comes across the pond from Europe for the Stratton, Vermont competition. It was one of the best weeks of the winter and it was sunny during Halfpipe Finals–you can't ask for much more than that! This is one of my favorite pictures because Jim Jones looks so much taller than myself and Louie Vito. I swear it's the angle of the photo! I'm not tall, but he's not a giant!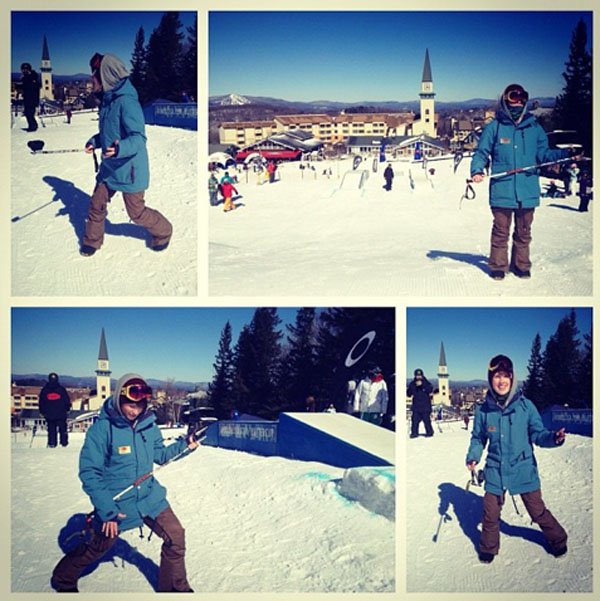 It was so awesome when I went to Stratton for Red Bull Buttercup because I got to hang out some more Windells friends (they're everywhere, it's great!). Marsha Hovey was at Stratton all winter and was making a short video about the event–that's a contour on a ski pole that she is playing air guitar on. Erik Hoffman, one of camp's photographers was there, also, taking photos!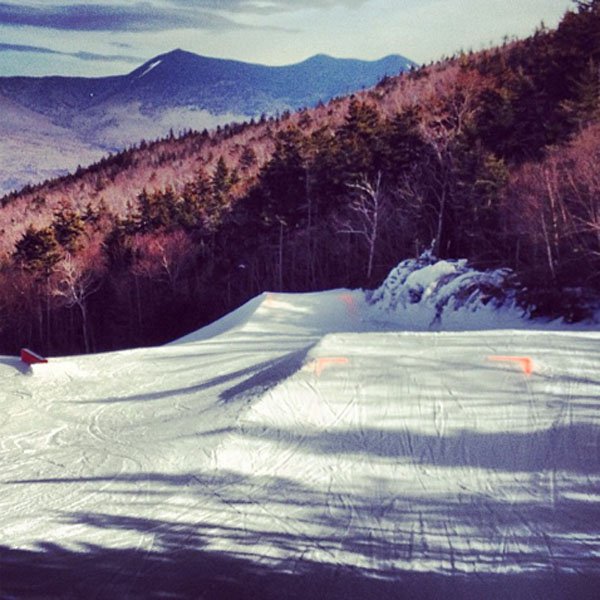 I ride Waterville Valley as much as I can when I am home. Their park is so much fun and this year they built a brand new medium-sized park called South Street. It had such fun medium jumps and spines, it was really fun through which to take laps. Luke Mathison and his park crew sure build a nice boarder park.
Working on events is awesome, especially when you get to work with a resort to create something new and people are hyped on riding the results. At Loon, we put on an end of season contest called Street Cred, with street and skate-inspired features. It was sunny out, we had a grill going, and a good crew was hanging out, enjoying the spring conditions. We worked really hard on the concept and Loon built such awesome features. Brian Norton and his crew are really talented. If you haven't been to New Hampshire to ride, get there!