Dave Boldwin, better known as Danger, has pretty much lived out of a suitcase for the past couple years. Constantly on the road, this adventure seeking Vermonter is our Head Snowboard Coach and resident ginger. Danger Dave has spent this entire season traveling the globe, prepping his amazing athletes for the top competitions, and rocking out at a karaoke bar near you. Let's take a minute and see what this sharp dressed halfpipe maniac has been up to this winter.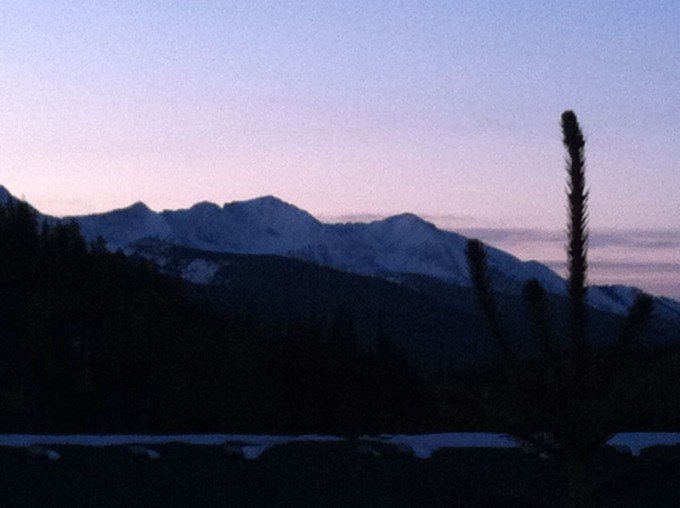 I moved to Breck this winter. It marks my first full year not living in Vermont. Although it didn't snow very much, I did get to ride one of the best parks in the world and feel my riding is better than it's been in almost 10 years because of it. This is the view of Peaks 1 and 2 from the porch of my apartment.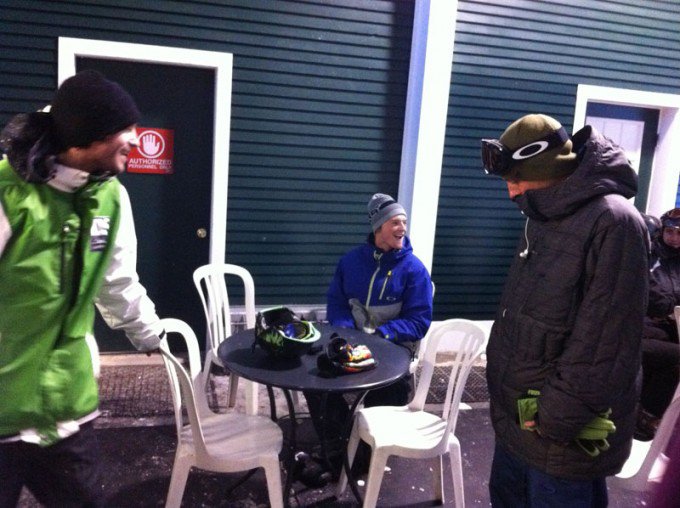 My first trip of the winter was back home to Vermont for the holidays. I spent a lot of time catching up with friends and family. This photo was from a day of shredding with three great friends of mine. L to R: Mike Toohey, Jake Blauvelt and Cole Barash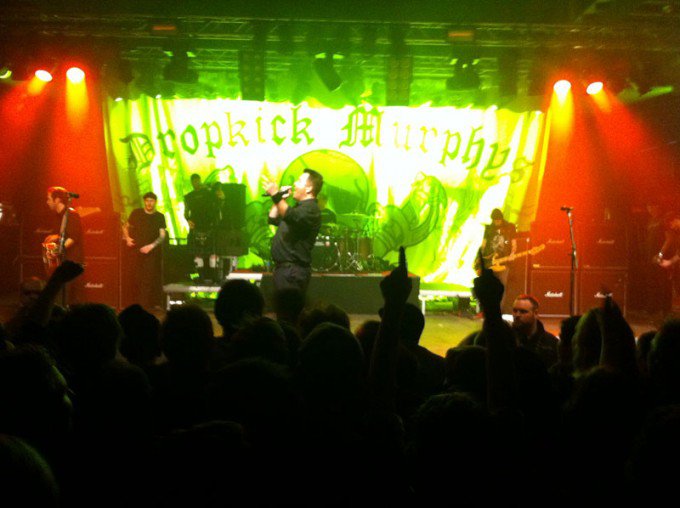 I spent my winter coaching Roxy/Red Bull athlete, Ty Walker again. We spent about 7 weeks on the road hitting up the contest scene. It started with the Canadian Open in Calgary, BC. From there we flew to Austria for a photo shoot and the Roxy Snow Pro contest. We went straight out of that to Norway for the World Snowboard Championships, then came back to the states and rounded the tour off with stops in Mammoth for the US Snowboarding Grand Prix and Stratton for the US Open. The highlight of this rigorous trip was catching the Dropkick Murphy's live in Oslo, Norway.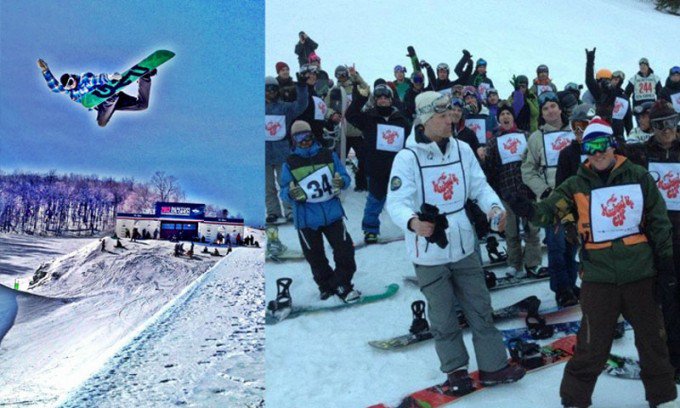 These two photos were taken at the US Open. The first was the result of snowboard therapy. Ty suffered a concussion and was forced to sit out of the Slopestyle Semi Finals so the next day I shredded the unusually warm Halfpipe practice session. My homie Mike Slaughter snapped this one unexpectedly and texted it to me when I was on the lift, I felt a whole lot better after seeing it. The second is the field of competitors waiting to drop-in to the "Washed Up Cup" event at the US Open. It's the first time I've competed in a while and it was a blast. I competed against some of the legends I had looked up to on a course that was a combination of a banked slalom, a giant slalom and a jump after the finish line. If you did a sweet enough trick on the 'lil 15 footer you could get up to 2 seconds bumped off your time. I'm in the back right of the photo somewhere throwing the thumbs up.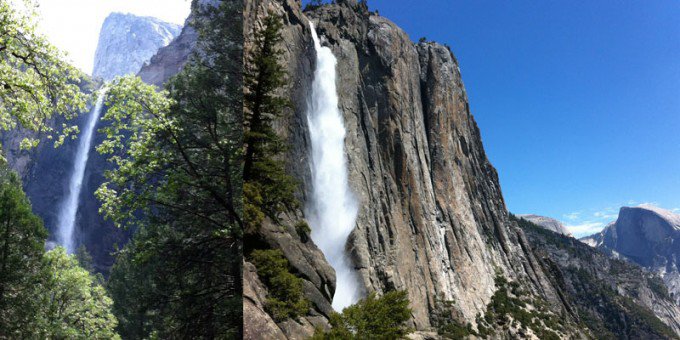 I wrapped up my winter/spring shredding with an epic road trip that involved skating three parks in the Park City area. I then moved on to Mammoth to do some soul shredding with the US Snowboarding Gold Camp members and some super fun skate sessions at the Volcom Brothers Skate Park. After which I ventured to Yosemite National Park for some camping and hiking. The next stop was Bend, OR. After some shredding at Mt. Bachelor in the morning, I hopped right in the car so I could make it to Windells and skate the Concrete Jungle before dark. These photos are of Bridal Falls (the first one) and Upper Yosemite Falls/Half Dome from my stop in Yosemite. Since there wasn't really any skating to be done there I took the time to take some photos. I'm stoked to be back in Oregon and can't wait for another season coaching all of you on Mount Hood! See you up there!