There's a whole lot of welding, grinding, painting, and moving going on behind the scenes this week as our Head Digger Chase Weaver gears up for another amazing summer on hill. Along with his talented and definitely memorable crew of diggers, this mad scientist uses a whole lot of metal and a whole lot of snow to bring his creations to life. Chase was trucking along in the midnight hours this winter, building parks at Mt. Bachelor and saying goodbye to his usual winter stomping grounds of Utah. One thing is for certain, this good hearted southern man has been busy. Let's see what this North Carolina native has been up to all season long: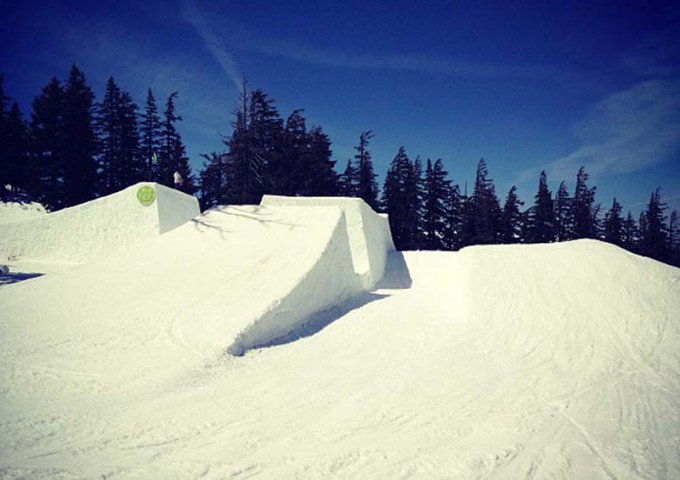 This winter I was happy to be part of the Park Staff at Mt. Bachelor in Oregon. Our biggest project was just a few weeks ago for Superpark. Long nights in the cat for sure. All in all, it took us 111 hours to build the set up. It was such a fun week.
I had a chance to spend some time back home in North Carolina. It's great to be there with friends and family. One thing I love to do when I get back is head out on the water with fellow digger Austin Leonard and do some fishing. Friends and bass all day long.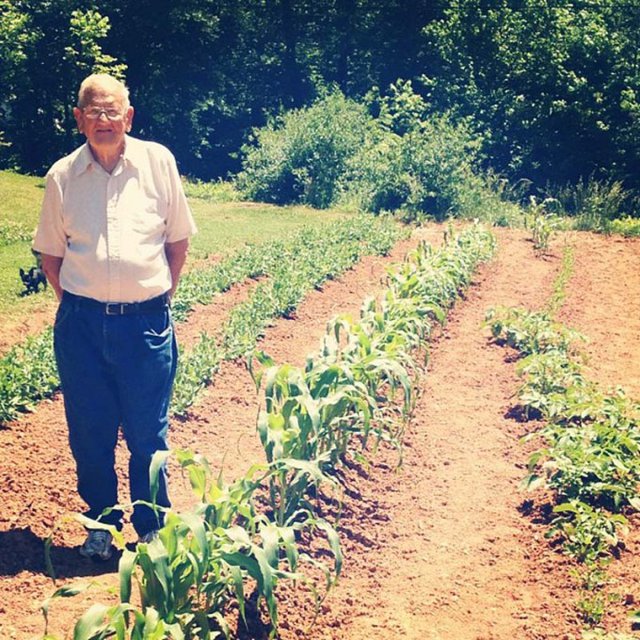 This is a picture with my Grandpa Harmon and his amazing garden. Something I hope to do this summer is follow in his footsteps and plant some vegetables by the Ark. There's nothing like eating the fresh produce from your own garden.
I usually spend my winters in Salt Lake City, so this year it was nice to have a change and be with some friends in Oregon. I have been lucky enough to travel to all these places and still hang with all the homies in Utah. Thanks to my car, I can go just about anywhere. Almost 20,000 miles driven in 1 year. I'm happy and excited to be back in Hood for another summer with a great crew. I hope to see all of you guys up in the park in just a few weeks!