"On The Come Up" is a series in which we highlight an up and coming skier each week. Some of you may recognize them but for many, the name won't ring a bell. Either way, one thing's for sure, you're going to be hearing a lot more of that name in the near future. Introducing Anttu Oikkonen, a member of the Keeshlife crew who is about to blow up this season.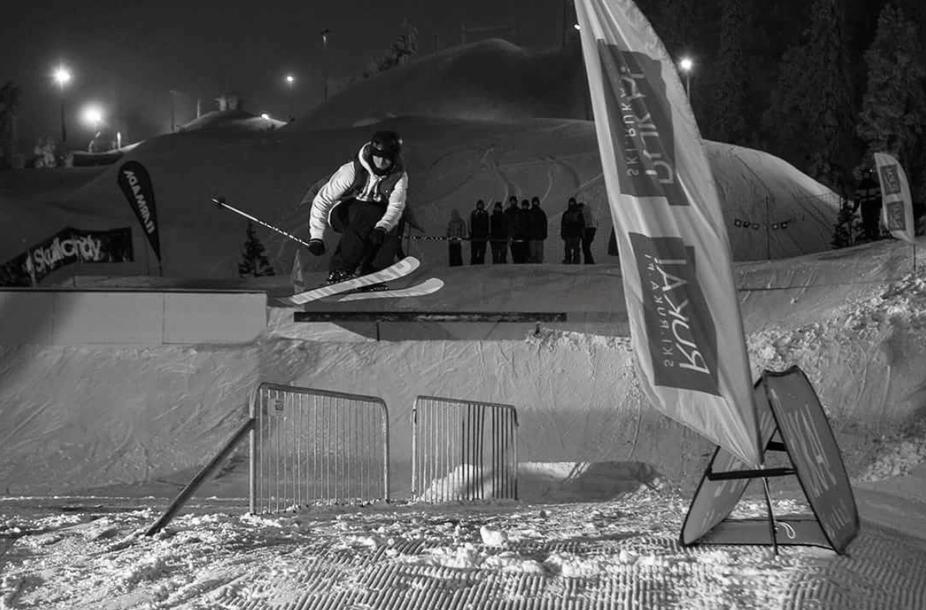 The Keeshlife boys are maad. Since it seems that every skier in their new movie is already either a household name on the skiing interwebs or qualified for the Olympics two years ago, it's tough to choose a skier that hasn't already surpassed 'the come up,' but the movie was too damn good not to try. He may not be the face of Keeshlife, but rest assured he keeps up with em all. Don't know the name yet? Soon you will.
http://www.newschoolers.com/videos/watch/850912/Keeshlife-Movie?c=54703
Keeshlife Movie
Anttu Oikkonen spends a good deal of time under the night lights of Ruka Ski Resort; breeding grounds for a new wave of Finnish skiers. Insane in the membrane, possibly. Insane on the sticks, definitely. He managed to snag the ender in the new Keeshlife movie, and it does not disappoint. His segment takes place between 22:48-25:57, though I recommend watching the movie all the way through, multiple times. You're gonna have to pick favorites for yourself, but I will say, the stall on the bridge railing to tranny find the backside of the original lip is one of the more unique tricks I've come across. A slow buildup of metal tunes and street heaters closes out the move with a bang and bow, literally.
https://www.instagram.com/p/BNYWBbvDIPj/?taken-by=on3pskico
Fitting to the rise, ON3P Skis recently announced the addition of Anttu to their already stacked team. Expect to see those American-made skis put to good use across the pond. Recently featured in a game of SLVSH against Lauri Kivari as well, 50-50s, both forward and switch were the name of the game here, with Anttu coming out on top.
Full SLVSH game here: http://www.slvsh.com/games/533?autoplay=1
With an ender segment in one of this year's sickest movies, a sponsor announcement, and an appearance on freeskiing's modern stage SLVSH, some might argue that this member of Keeshlife has already 'made it.'