OLD SCHOOL VS. NEW SCHOOL
One of the first extinction endangered species
The following lines are neither talking about old school free skiers, coach jackets, or about, tight pants wearing, new schoolers. This article is talking about our today`s youth! Are there any possibilties to excite our upcomming generation to our lovely sport.
– free skiing - our passion. Let`s think about it!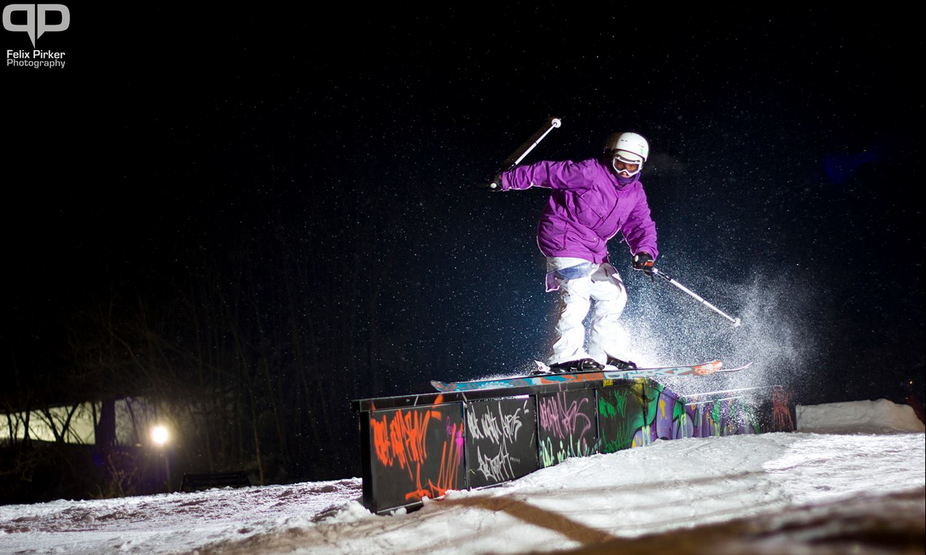 It´s no secret any more. During the last couple of years the freeskier market is suffering from big financial problems. Of course, the different companies have to find a way to get through these problems. There are a lot of solutions that these brands can use to fight against this threat. Some of them try to appeal to a broad mass. Some are trying their luck with a complete all-mountain series of skis. The others invest a lot of money on high-tech touring material to survive this crisis.
Why people dont buy skis any more? What are the reasons?
Maybe the reasons are due to the winter seasons becoming shorter and shorter every year. Maybe the interests of our offspring has changed, but why?
Isn`t it cool any more to brag about how you just got the the latest FASC , Armada or Level 1 hoodie at school?
Let`s make a few more thoughts on that...
Just think about the good old times, when our pets were called Fritz, Burli or Bingo. There were no cats and dogs around with names like pikachu, angry bird or whatever.
Remember those glorious days when all the pocket money has been saved up to affor the actual ski pro model of your favorite freeski hero, which has been driven by this ski god in one of the newest freeski movies. There has been something special, a kind of magic in these moments, when you have seen your freeski hero, destroying every kicker with his pro ski model on these videos, and finally watch them on your own feet, rockin hopefully with the same style.
Nowadays our kids often spend there money just on things like cellphones, apps or video games. So, how we can make our kids clear that an honest comment like "Awesome shit, dude!" or a passionate fist bump means so much more after a dope trick compared to all the LIKES on Facebook, Instagram or Twitter? Freeskiing teaches you a lot more than just in sport and in different moves itself. Freeskiing is a kind of personal coach for your whole life. ...no matter if knowingly or unconsciously.
To fall down – stand up again – try it again – get hurt – make a pause – start your training again – try the same crazy shit again months later – and you finally make it.
Endurance, disappointment and success! You won´t learn all these things just by doing selfies. How should our youth learn to stand up again, if they never have been on the bottom? If there are any expectant parents among all readers of this article...please, god...please stay grounded to reality.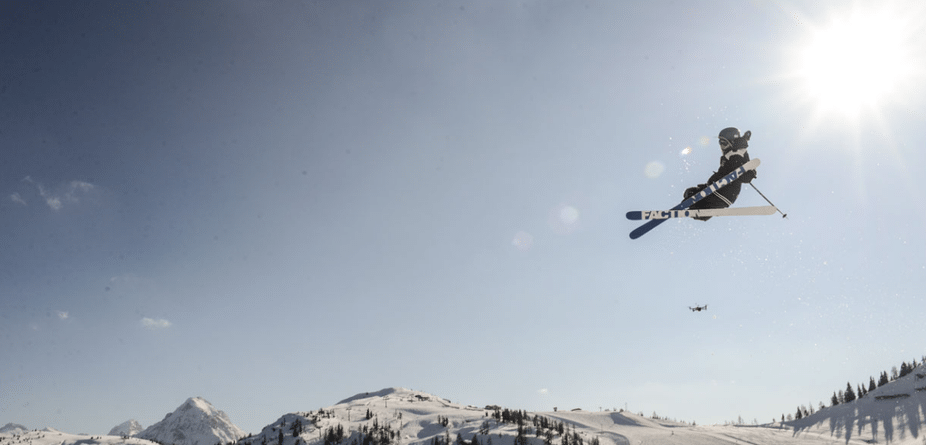 Actually, a lot of young, good looking women earn an awesome sum of cash just with holding various products in their hands and looking out of different social media blogs. Men show their steeled bodies on blogs and get rich and famous and thousands of attractive women look up to them. We are living nowadays in a really superficial society, aren`t we? Therefore its getting harder and harder to show our kids that silicone breasts and washboard abs are not the only values in life.
Hard work, a good education and endurance should be one of the values to make it.
Whats the sense of virtual worlds, promotions of virtual products and the recognition of virtual friends? Of course money rules the world. But, is there any use of these virtual stuff for our middle class?
Does our freeski scene have to get totally commercial to survive? Do we have to wait until one of those Kardashians, Biebers, Hiltons or whoever, hold a pair of skis in front of their phone cameras, so that freeskiing is back again?
Holy crap, I don`t hope so!
On the other hand, I almost do not dare to spell these words, maybe some commercialism won't be the worst for our free skiing sport. Maybe it would be quite good for it. Hopefully other possibilities will realize that like those I have mentioned before.
I am pretty sure the hardcore riders of the freeski scene will last forever, although it`s shell is getting thinner and thinner.
Without this shell the core wont survive, because its the shell, which makes it into a whole.
Maybe these various free skiing courses and freestyle training camps are the future, the new life line of freeskiing sport.
Perhaps its the only way to convince kids, that skiing can be cool.
Today's youth is the consumer of tomorrow.
On this point I would like to appeal to all of these "wanna-be-pros", who think to be someone better, just because of driving ski sales for the next season.
If there are some little shredders, waiting in front of any box or rail, don't push to the front . Please be so kind, wait and give them a fist bump for their "sketchy 270 off". Please follow this advice. Nobody thinks assholes are cool!
If you are at T-Bar, please offer to all the little free ski rookies your ski tow strap.
Even if the back of your knees burns like fire because your ski tow strap has to be for the rookie as low as possible, it will be praiseworthy. Finally you will maybe become this rookie's role model instead of Justin Bieber.
We freeskiers have a raw appearance but with a lot of potential.
Recently we have exchanged our children`s shoes into serious sport shoes.
So, let`s show every human being outside our free ski-bubble that we are so much more than just a youth trend...
We are FREESKIERS!
Yours,
Harald Juen and the whole