View the Full Gear Guide: The Newschoolers 2017 - 2018 Gear Guide
ON3P have finally given us the all clear to drop their 2017-18 skis line and it's a thing of beauty. But the big news (and reason for the delay), however, is that ON3P are making a bold move and shifting to a new sales cycle. You're getting the first glimpse of the lineup today, but the new schedule means these models will ship to retailers for sale as early as April. There will also be direct sales available in some skis/sizes from April, so you can rock 'em just in time for summer camps/southern hemisphere/Mammoth (which looks set to be open forever).
Most skis were new last year so there aren't huge changes but in typical ON3P fashion, there are some subtle tweaks to already great products to improve on the little things. The Billy Goat and Cease And Desist get a new asymmetric tip/tail shape building on lessons learned from the already slightly asymmetric C&D. Both skis now feature their Offset Tip Shape (OTS, more asymmetric than the current C+D) for even better soft snow performance, as does the brand new Steeple 116.
_

Park/Jib
Sizes: 161, 171, 176, 181, 186
Dimensions: 116 / 90 / 112 @161CM
Tip/Tail Rocker
_

Park/All-mountain
Sizes: 161, 171, 176, 181, 186
Dimensions: 123 / 98 / 118 @161CM
Tip/Tail Rocker
_

All-mountain
Sizes: 171, 176, 181, 186, 191
Dimensions: 133 / 108 / 128 @171CM
Tip/Tail Rocker
_
Kartel 116

Powder
Sizes: 176, 181, 186, 191
Dimensions: 141 / 116 / 133 @176CM
Tip/Tail Rocker
_

All-mountain
Sizes: 161, 166, 171
Dimensions: 116 / 88 / 110 @161CM
Tip/Tail Rocker
_

All-mountain
Sizes: 161, 166, 171, 176
Dimensions: 124 / 98 / 118 @161CM
Tip/Tail Rocker
_
Jessie 108

Powder
Sizes: 161, 166, 171, 176
Dimensions: 132 / 108 / 124 @161CM
Tip/Tail Rocker
_
Wrenegade 88

All-Mountain/Big-Mountain
Sizes: 174, 179, 184
Dimensions: 129 / 88 / 111 @174CM
Tip/Tail Rocker
_
Wrenegade 98

Powder/Big-mountain
Sizes: 174, 179, 184, 189
Dimensions: 126 / 88 / 116 @174CM
Tip/Tail Rocker
_
Big Mountain
Sizes: 174, 179, 184
Dimensions: 137 / 108 / 125 @174CM
Tip/Tail Rocker
_

Powder/Big Mountain
Sizes: 179, 184, 189
Dimensions: 141/ 116 / 125 @179CM
Tip/Tail Rocker
_

Powder
Sizes: 191
Dimensions: 142 / 124 / 131 @191CM
Tip/Tail Rocker
_

Powder/Big Mountain
Sizes: 179, 184, 189
Dimensions: 133 / 108 / 117 @179CM
Tip/Tail Rocker
_

Powder/Big Mountain
Sizes: 179, 184, 189
Dimensions: 141 / 116 / 125 @179CM
Tip/Tail Rocker
_
SIA Photos (credit: Grant Whitty)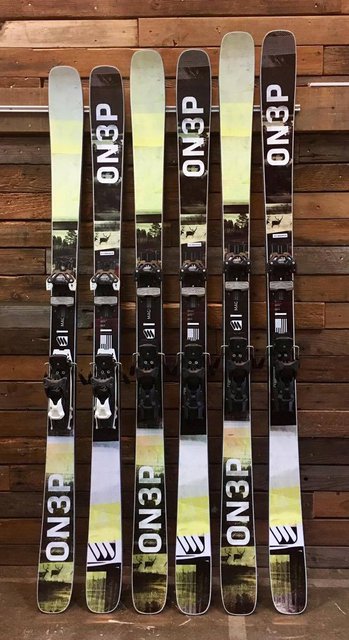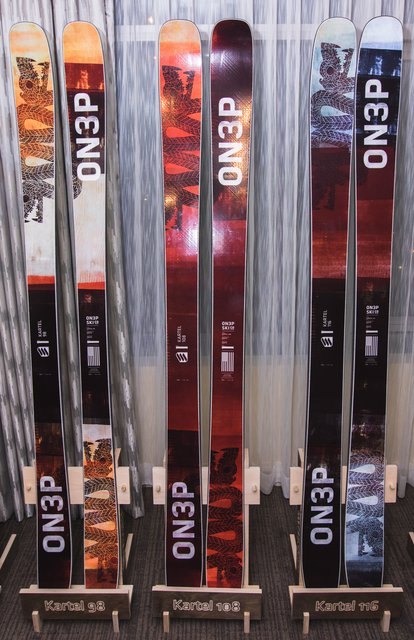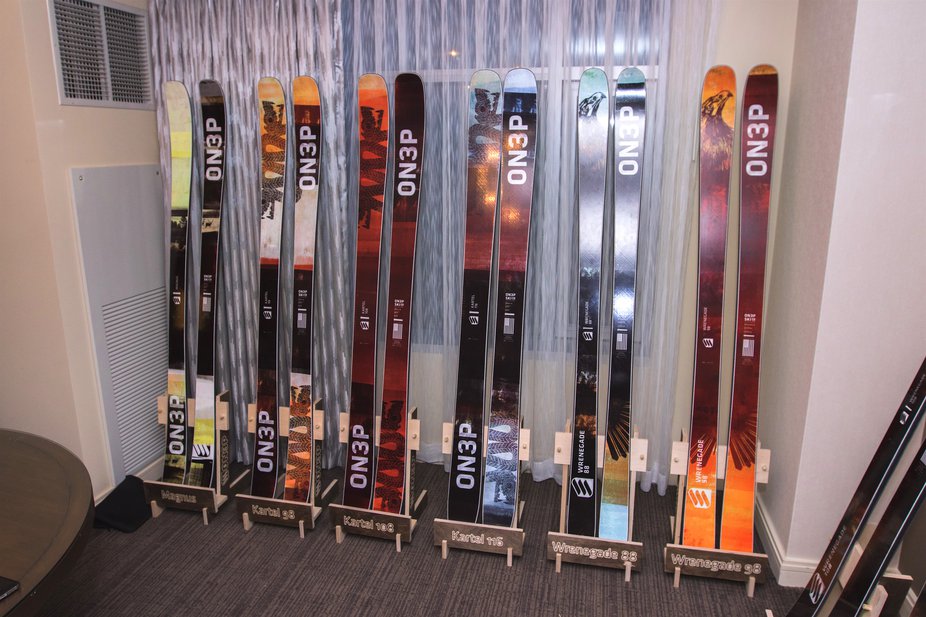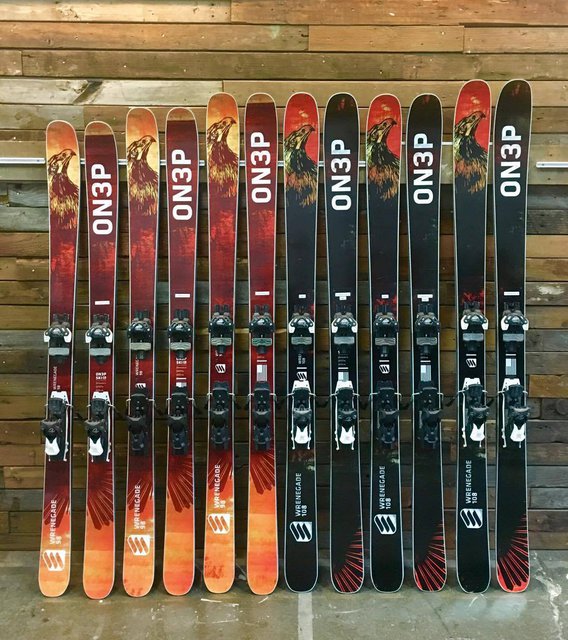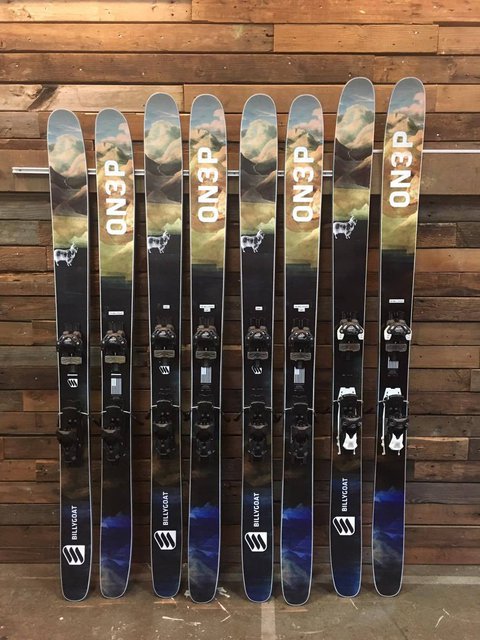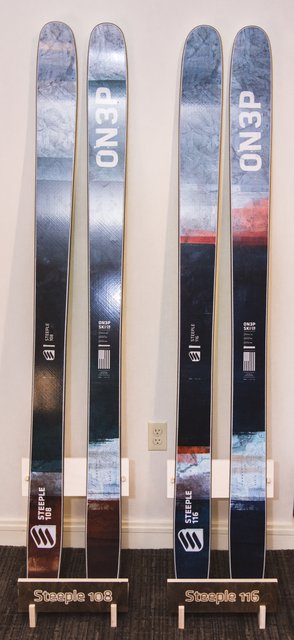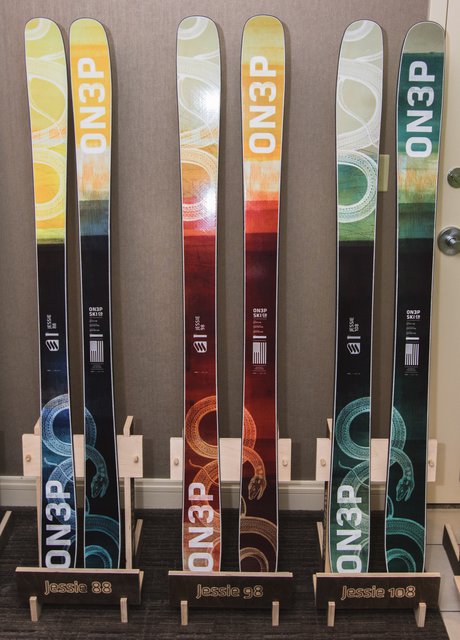 Shop For ON3P

Merchant

Sale Price

Retail Price