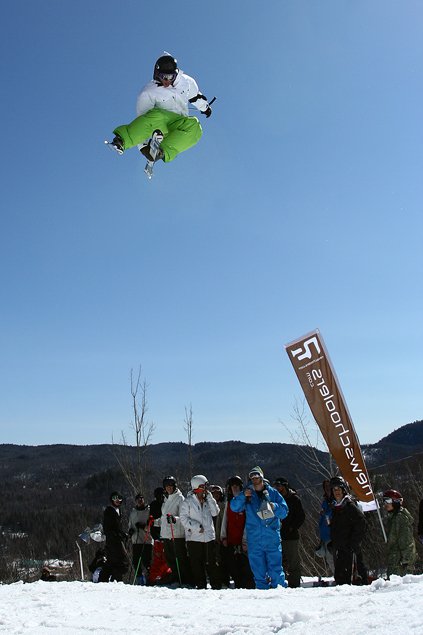 Well
of course in typical NS fashion, we've waited until Waaaaaaaay too late to
announce the sickest thing ever to happen. 
That's
right folks, it is time for the OFFICIAL east-coast gathering of the members of
Newschoolers.com! (March 28-30, 2008)
Many
of you have probably heard about the weekend with 382, with March Meyhem and
Battle my crew going down. Well we
decided to tag along with the event and get all you bastards together! So this time I don't want to hear any
excuses because I've checked the geo map reports of our traffic and I KNOW that
a bunch of you live in that area. 
Don't
worry if you're not going to compete, neither am I! Hell just come out and take this
opportunity to get together with fellow NSers… we can have a grand old
time. 
PLUS,
the weekend is going to be filled with Meyhem, including the OFFICIAL 29th
birthday party for Doug Bishop. That's
right… the loon mountain people were crazy enough to give us their resort bar
to do whatever we want with on Saturday. We're going to be showing a bunch of ski videos, rocking some Guitar
hero, and for the older cats we'll be busting out the Karaoke all night
long. For those of you who don't know,
I'm quite the karaoke rockstar. Lol…
Saturday
after March Meyhem, we're going to be doing the first hostile takeover of the
year and throwing out $1,000 in cash for whatever reason we damn well
please. I've got the megaphone charged
up and ready to roll so you bet your balls I'm stoked to do this shit. 
So
stop making excuses, and get yourself together and get out to Loon Mountain!!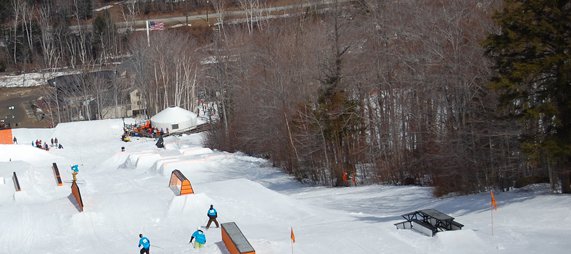 Rough
Schedule (check http://www.threeightwo.com for
more details)
Friday: Check into hotel, do whatever. (maybe that's just me)
Saturday
Daytime: AM – March Meyhem
After – BBQ and session the park for $$
 
THEN: Doug
Bishop's official 29th birthday party!
March,
29, 2008
Bunyan
Room, Loon Mtn.
Your
MC – HOBBES -
6
– 9 PM We saw your skills on the slope, now lets see how you handle –
Guitar Hero
9:30
– 12:30 PM We turn the party over to the 21+ crowd, with everyone's
favorite "KARAOKE"
Prizes
awarded to the best of the best… guitar hero, karaoke, dressed, mtn spirit, and
other crazy antics!
Sunday: Battle My Crew. Oh, if you're looking for a hotel, check out the following: Woodward's Resort in North Lincoln has extended
a discount to 382 participants. Be sure to mention the event when making the
reservations. The discount is $70 + tax daily. Call 603 745-8141 for
more info! Â
Just think... you could be on the recieving end of this...