Photos: Ryan Hack.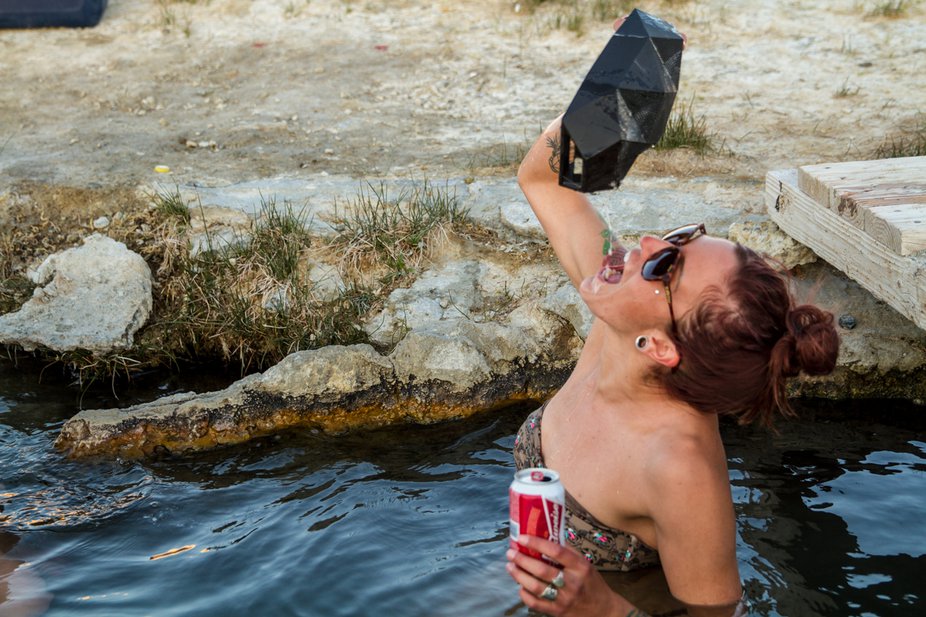 The Big Turtle Shell has been rigourousley tested with Beer, Vodka, Gin, Rum, Soda, and Hot Spring Water.
Winter in California was winding down;
This sentiment however is only true if you assume winter came at all this year in the tropical sun riddled dreamland that is California.
At this point in the year the great southern migration of skiers and snowboarders to Mammoth Lakes occurs for Grenade Games and late season riding with the promises of hot tubs to poach and sightings of the Glen Plake mega bus.
It only made sense to bring some members of our team down to Mammoth to do some filming with T.M. Ryan Hackbarth and Garrett Jurach of the lavish illuminati fish-eye webisode dynasty known as GoodEnough BGK (@GoodEnoughBGK).
We assembled the team,
@aldenspence @willwesson @yolocolo @spohr
...and our friend Kelley came too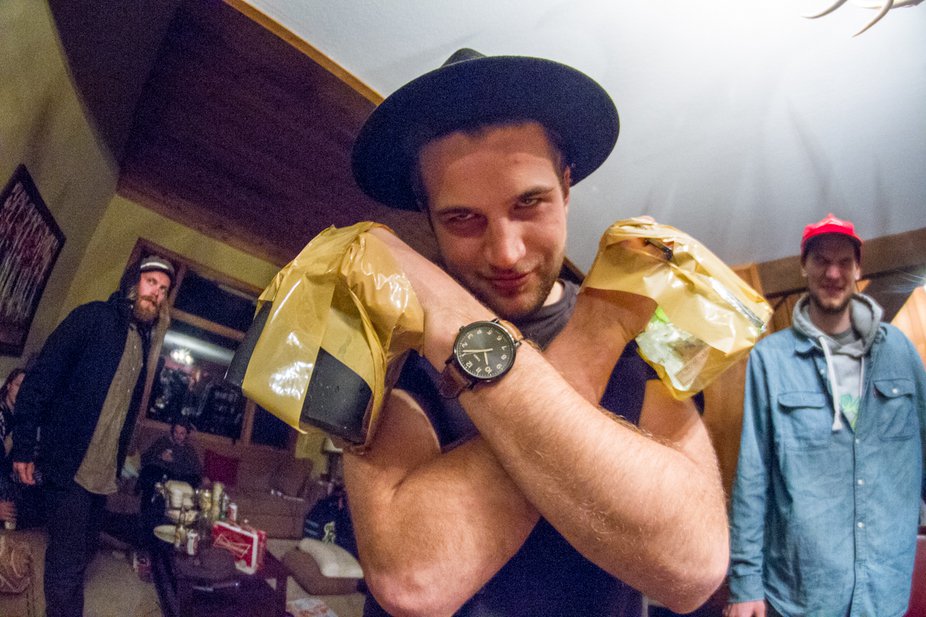 Pro Snowboarder Coliolio just getting ready to see the Growlers at Grenade Games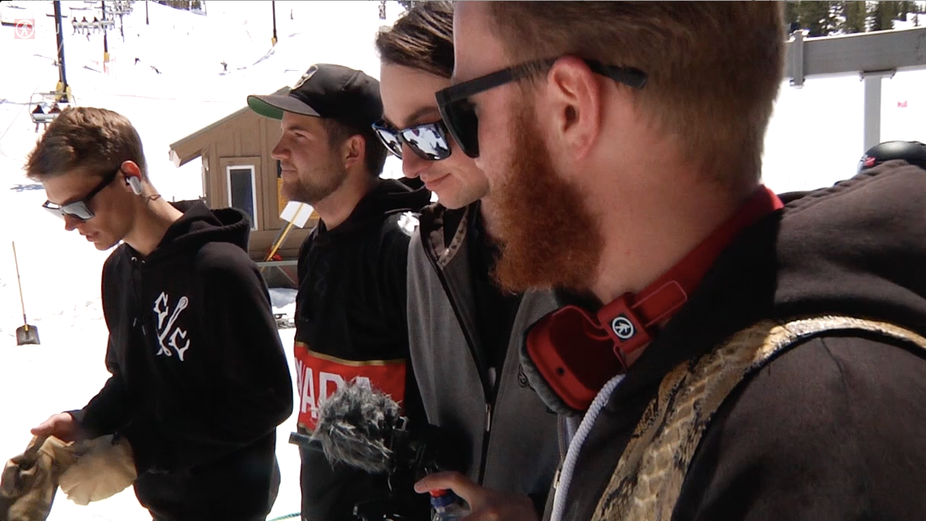 Check out those headphones, velvet chocolate cherry mousse for your ears.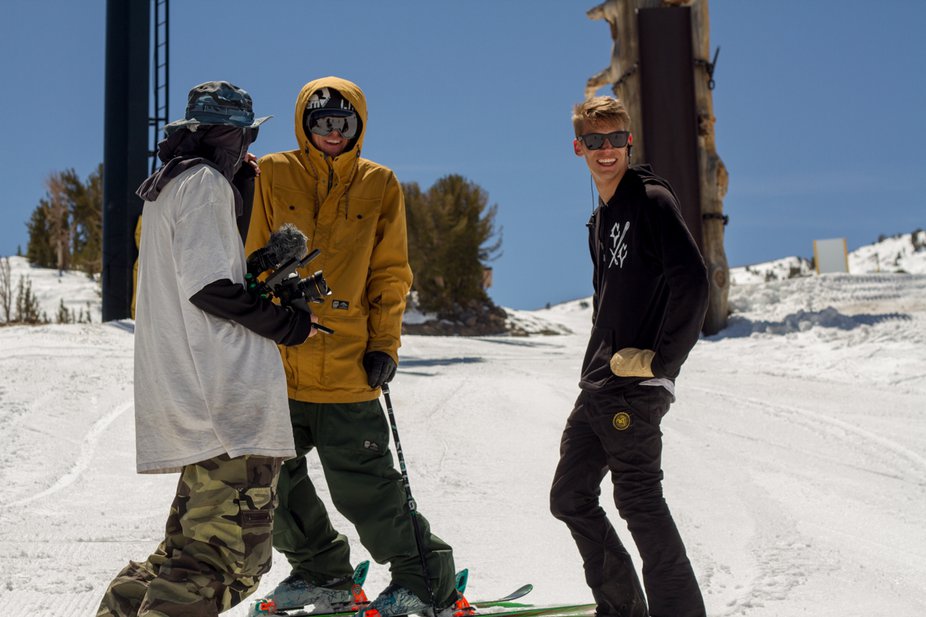 Either smiling or really out of shape with Garret Versace Jurachichi, WIll, and Alden
If you're driving to Mammoth from either the north or south there are some pretty rad stops to be made along the way. Garrett ended up finding a tiger skin rug previously owned by Burt Reynolds. Probably would have brought back some fond memories for your mom.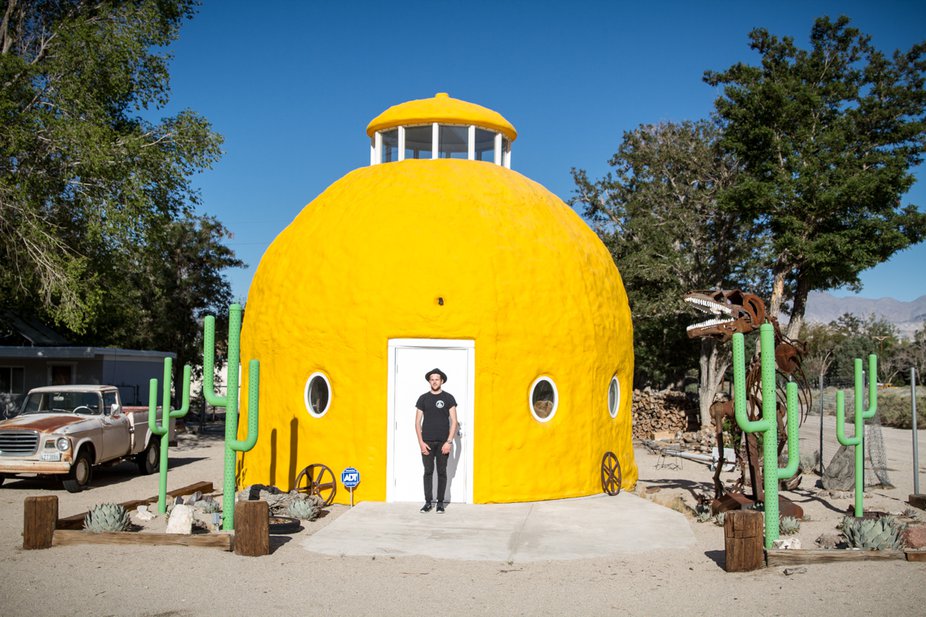 Who lives in a pineapple between mammoth and LA? Co-lo-drex-ler
First things first about Mammoth, their skatepark is unreal and even if you don't skate we highly recommend checking it out regardless because the design of the park makes the Taj Mahal look like a sandbox.
The parks were awesome seeing as they left up some of the grenade games features and everyone was able to get the footage that showcased their unique styes.
The first day of skiing cole went snow-blind which was pretty weird,
He then had to ski the rest of the trip like this...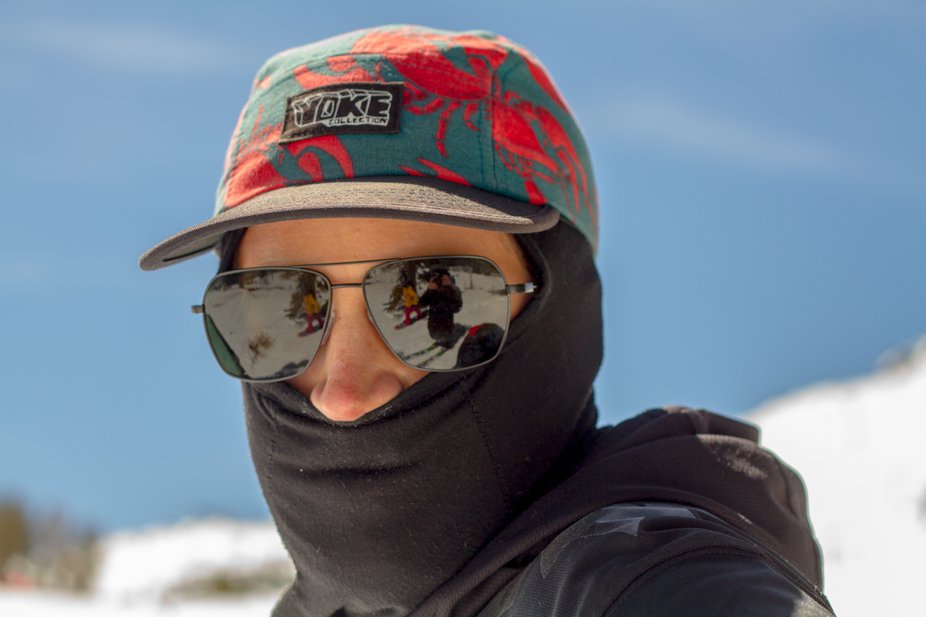 and then like this... with a blunt alley-oop 3 off the tube.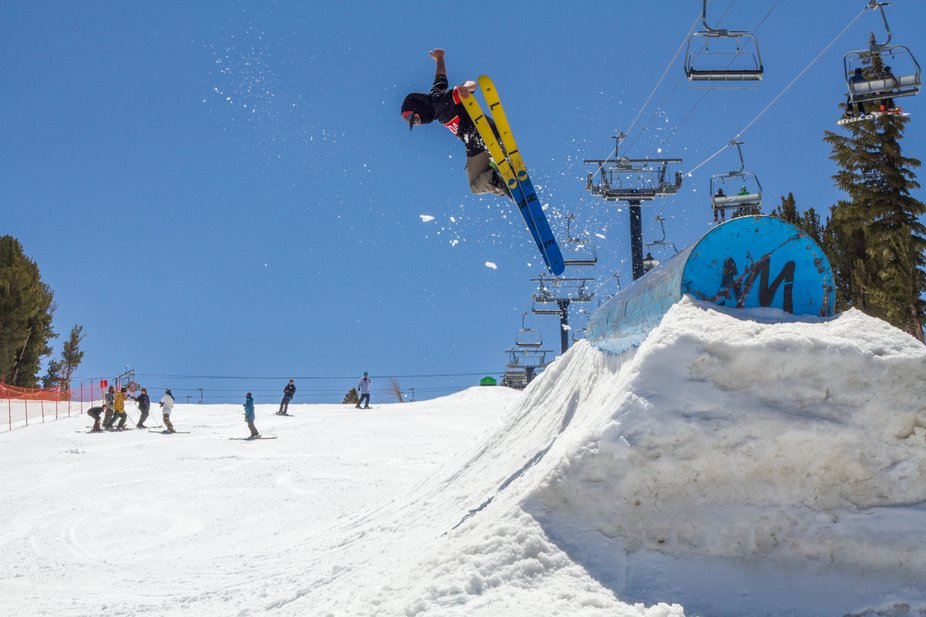 Alden started popping pellegrino on the way down and never stopped,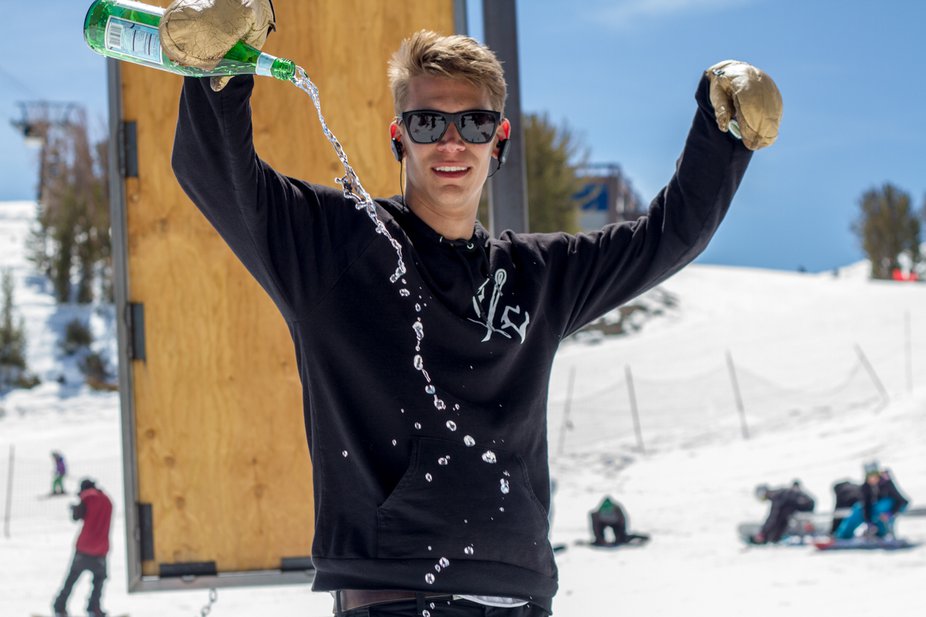 Skiing fast gapping features, ankle to ankle.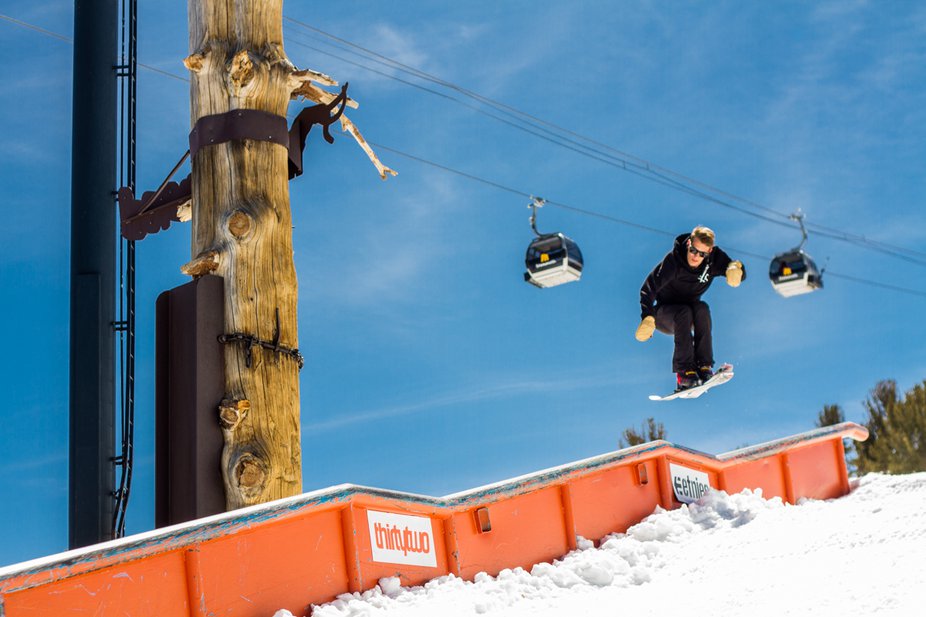 Will came down in the van and packed enough salad and breakfast sandwiched to last the entire trip.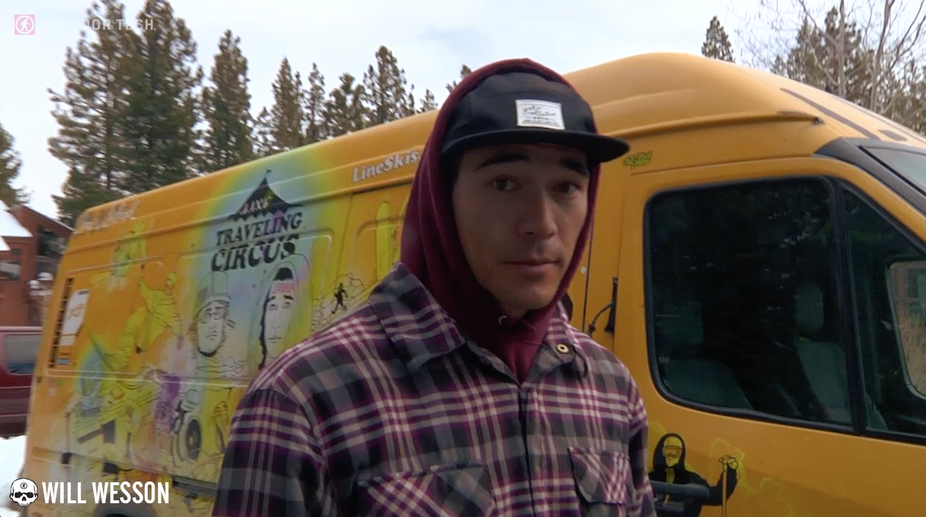 Will doing something so tech it was beyond comprehension, so tech we couldn't use the footage of this shot... the world isn't ready.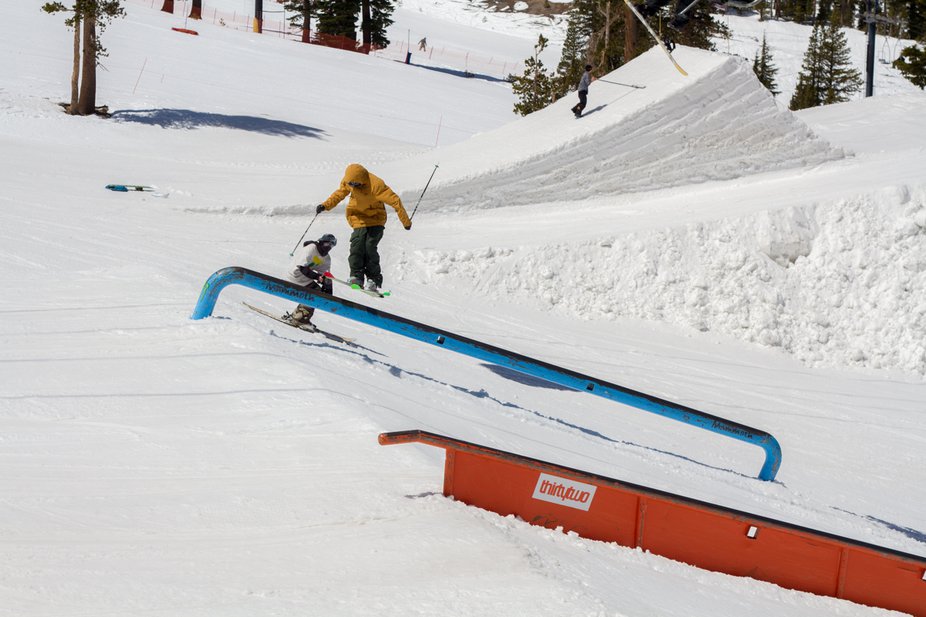 Jordan Spohr has been around longer than you've been skiing, he was the first to kick flip a ski and grew up as a Ninthward legacy child.
(p.s. watch the first hood crew edit ever he'll blow your mind)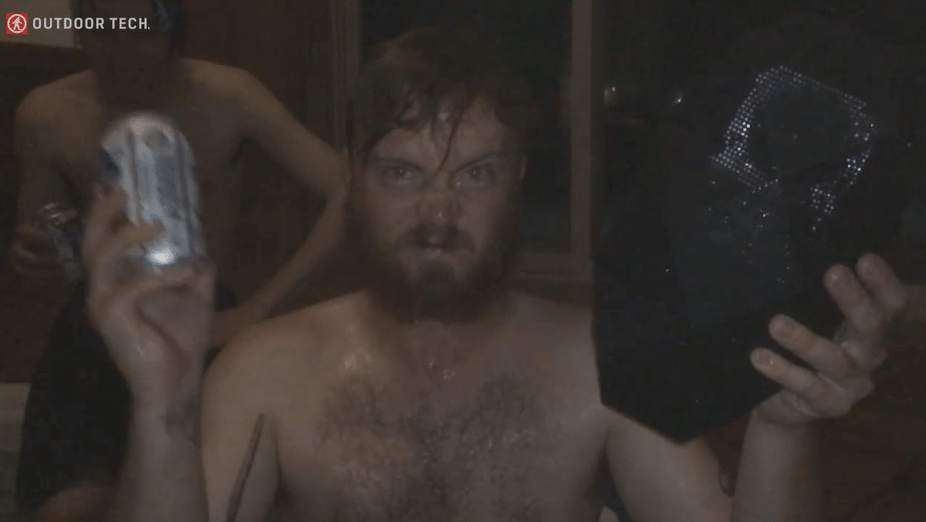 Jordan's still ahead of his time 10 years later, respect your elders.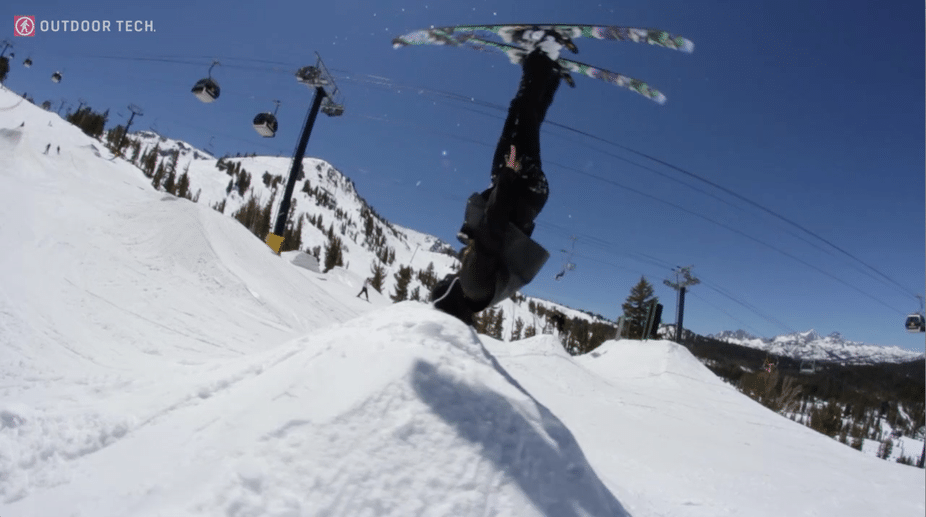 We had 3 days to get something done.
Cole got his eyes cooked out of his head by the California sun, Jordan drank canned peas with jaeger, Alden spent upwards of 8 hours a day in the hot tub, Garrett ate his snus tobacco, and Will... Will is actually a really responsible guy who couldn't get any sleep because we were up late yelling. Sorry Will we love you