For Mountain Bikers who want true, one-of-a-kind riding apparel, we're excited to introduce our new line of customizable bike wear. Just like our winter snow outerwear - all of our bike wear is USA made and backed by our 100% Satisfaction policy.
Our approach to design puts the rider first, allowing you to select from an assortment of color options, jersey sleeve or inseam lengths, and optional features - all to make your bike kit one-of-a-kind. Being riders ourselves, we demand premium materials including 4-way stretch fabrics and waterproof zippers, combined with durable double needle stitching throughout.
Rider inspired. Designed by you.
Welcome to Northwest Tech Bike.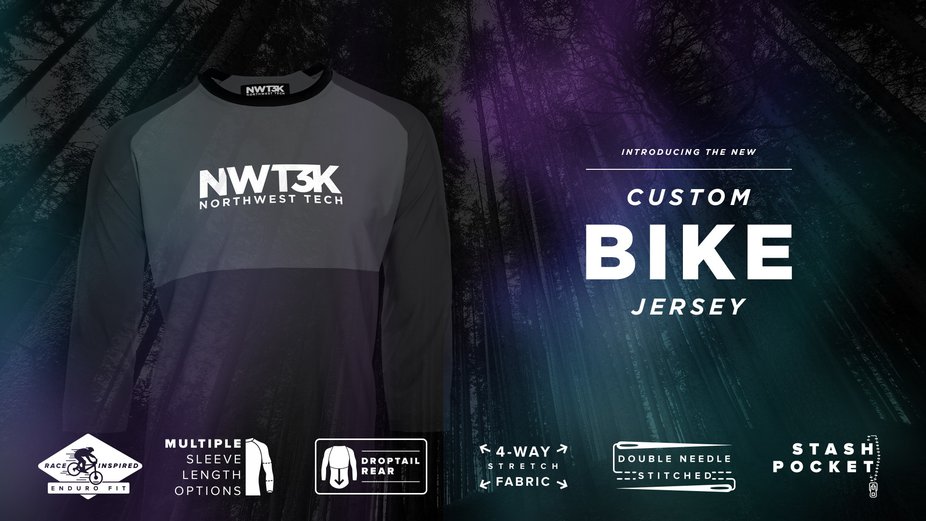 Northwest Tech custom mtn. bike jerseys feature an ultra-comfortable 4-way stretch moisture wicking fabric, and are available in short, ¾ and long sleeve jersey length options. For extra storage, riders can also choose to add an optional stash pocket to their jerseys, featuring a sleek waterproof zipper.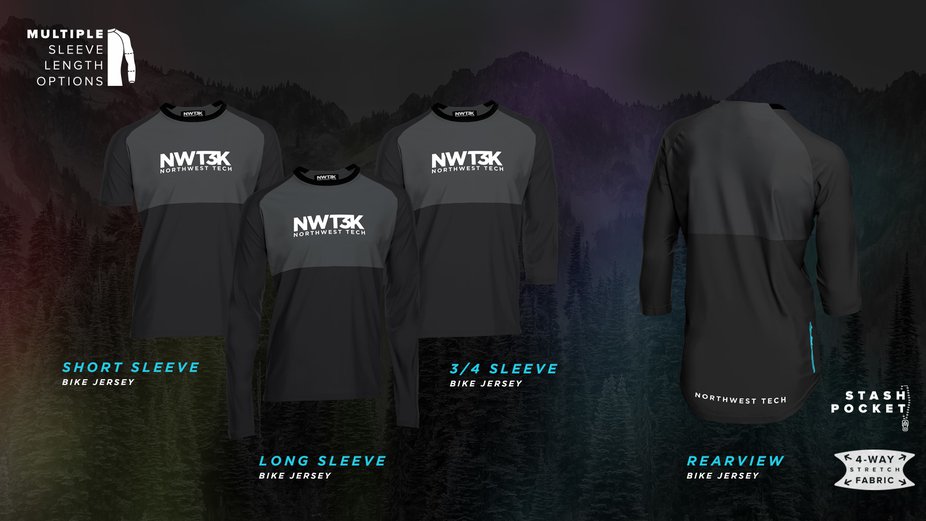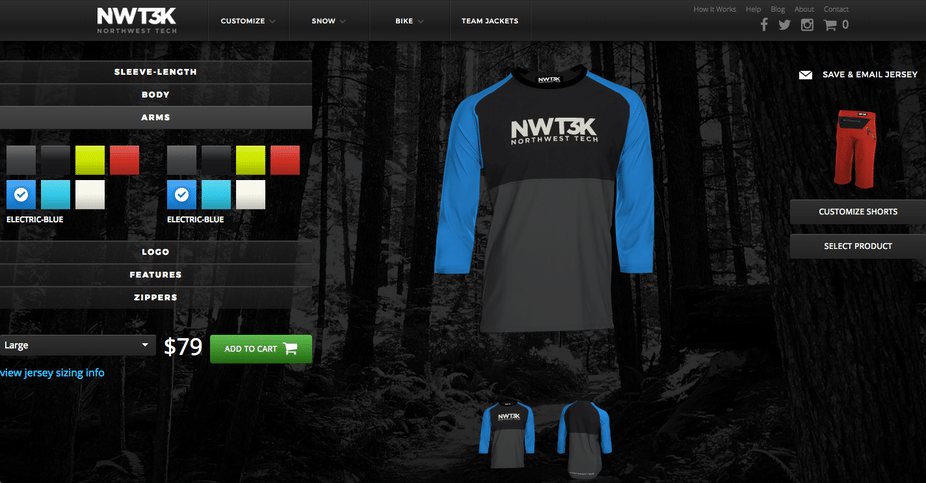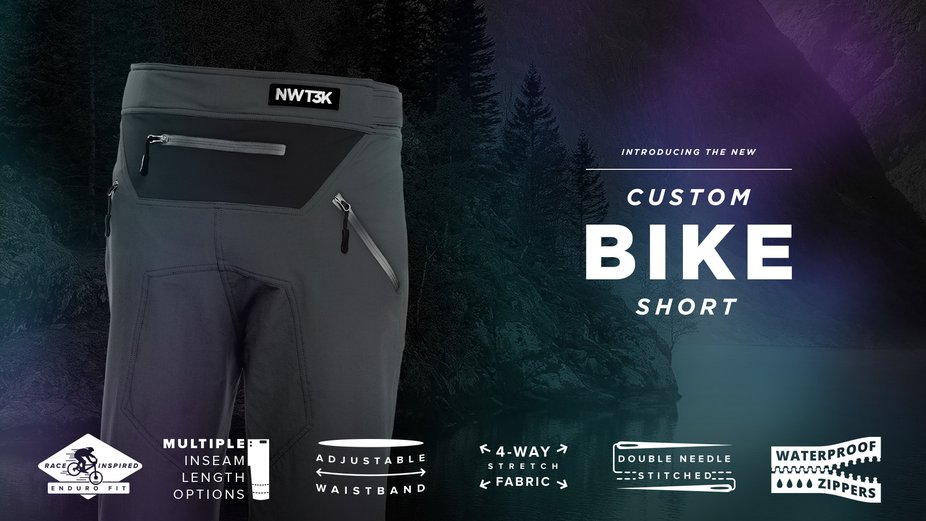 Built with premium features like ultra comfortable 4-way stretch DWR fabric, waterproof zippers, an adjustable waist band, and allowing riders to select from three different inseam length options – the new Northwest Tech mountain bike shorts are packed full of best-in-class features every rider desires.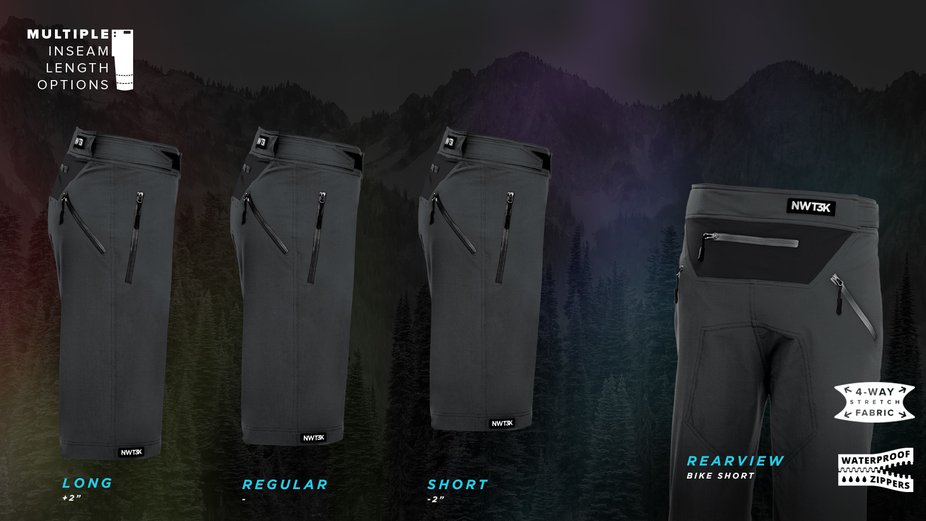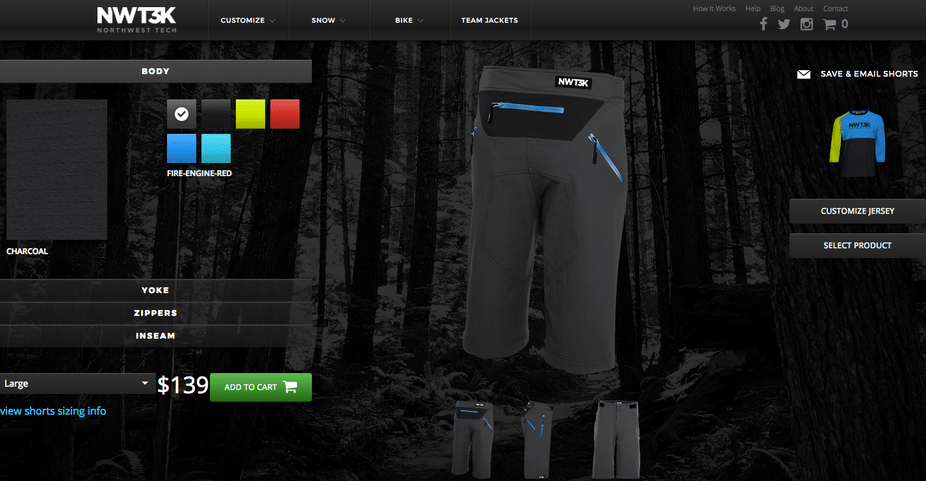 Just like our winter snow jackets and snow pants – we offer 100% Satisfaction on all custom Northwest Tech Bike orders.
If you are not in love with the fit, style, or manufacturing of your custom order within 7 days, we will issue a full refund for any unworn products. Love it or we take it back. Guaranteed.
About Northwest Tech:
Northwest Tech started with the simple idea of designing a one-of-a-kind snow jacket. A jacket that was customized by the rider, for the rider. A jacket that had exactly what you desired – high-quality waterproofing, technical features, rad colors and an awesome fit. Fast forward to 2017 and we've expanded our custom product offering - now manufacturing and distributing customizable snow and bike outerwear to winter enthusiasts and mountain bikers world-wide.
We were born from the desire to customize and recognize that winter enthusiasts and mountain bikers alike all desire unique style, and individuality. Whether it's your new winter snow bibs, a new mountain bike jersey, or your full winter outerwear kit - no one wants to see their new gear out on the trail, or sitting next to them on the chairlift each season.
With Northwest Tech, your snow & mountain bike outerwear will never be considered "last season". Every design is timeless and customized entirely by you.