For Mountain Bikers who want true, one-of-a-kind riding apparel, we are introducing a new line of bike wear featuring our legendary custom technology. Riders who cross over into snow sports during the off-season will recognize Northwest Tech as a leader in customizable, domestically produced outerwear. We offer 100% hand-crafted gear to meet the most demanding weather conditions we see here in the Pacific Northwest where we are based. Our approach to design puts the rider first, allowing you to layout pockets, choose features and select from an assortment of colors to make your bike kit stand out and meet your own personal needs.
Interested riders are encouraged to sign up to get first access to Northwest Tech product when ready. Visit NWT3K.com/bike-launch to sign up.

At Northwest Tech we have a die-hard passion for mountain biking and are investing in the bike market not simply as a line extension for the brand, but because of a genuine love for the sport. Co-Founder, Nick Marvik, has a history of competitive mountain biking and has made an investment in creating new places to ride mountain bikes in the greater Seattle region.
https://www.newschoolers.com/videos/watch/865136/Advanced-Bike-Trail-Coming-Spring-2017---Key-Peninsula-360-Park
The commitment to the bike community is evident in the way Northwest Tech has decided to enter the market. Getting involved in bike advocacy and trail stewardship is not the way brands normally enter the market, but it's through this grassroots approach that we discover the real needs of riders while simultaneously helping grow the opportunities to use the products we sell.
Northwest Tech's customization tool begins with a premium fabric template and allows the rider to choose which colors they want, and where they want them. We use high-quality waterproof zippers, sew in functional pockets, and make sure to incorporate closures that can endure the test of time. Bike gear is a big investment that Northwest Tech designs to be comfortable, and the durable construction ensures that it will last for many seasons.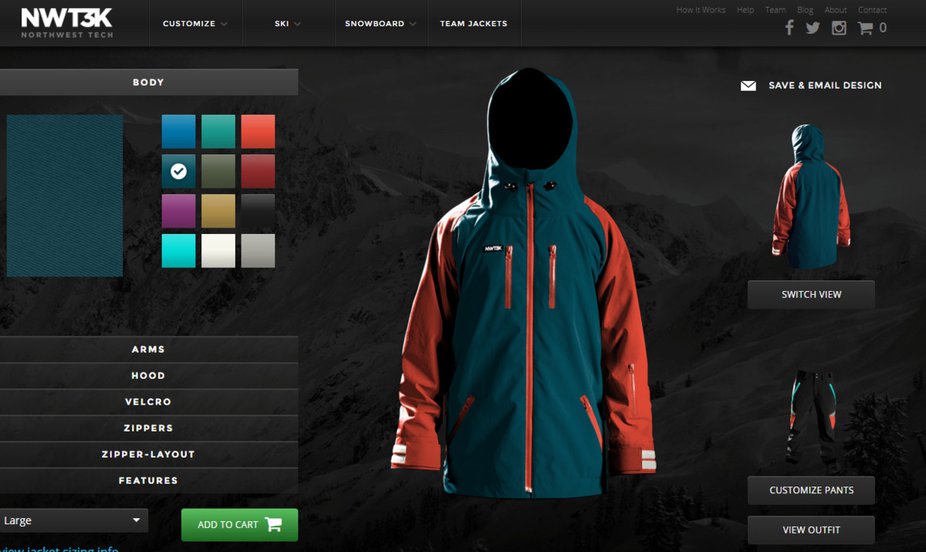 Northwest Tech's customer-centric approach to creating outstanding winter outerwear will carry over into bike gear. We will allow riders to choose the fabric and zipper colors, preferred pocket layout, custom tuning each garment with features that matter most to the individual. Northwest Tech's customization technology is user-friendly and a blast to design with. This spring, their Customization Tool will allow riders to design a top and bottom, and individually view the entire outfit together, rotate front to back, and get a real visual sense of how it will look.
There are two core templates for the bike jerseys to be designed with. Version 1 is based on a tried and true cut and fit that riders enjoy and showcases a simple, yet attractive color blocking scheme.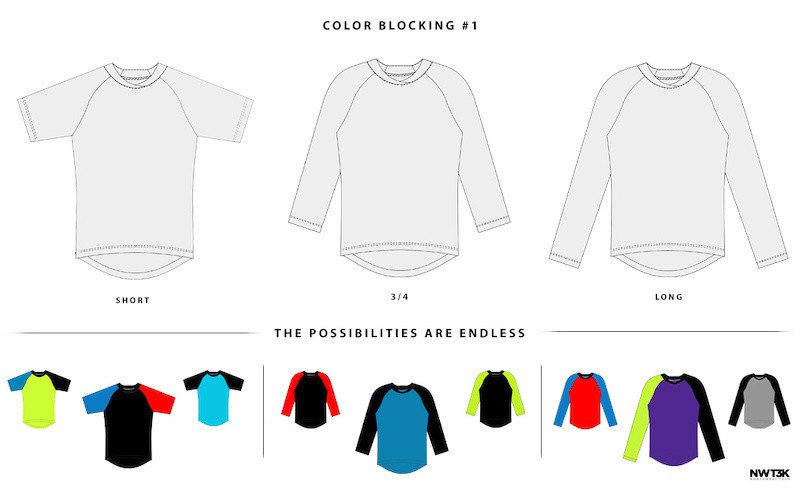 Version 2 is again based on a cut and fit that is popular for mountain bikers, but with some variation in color blocking and design potential.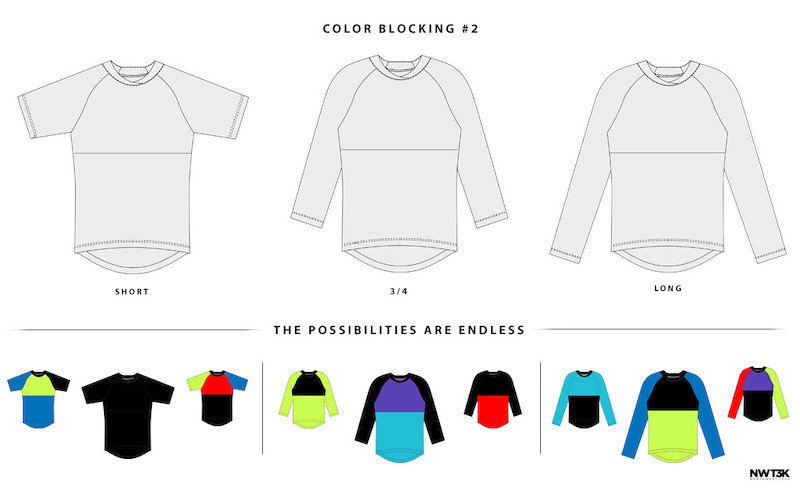 The mountain bike shorts are offered in a single template that is simple, durable and stylish and will feature a durable 4-way stretch fabric.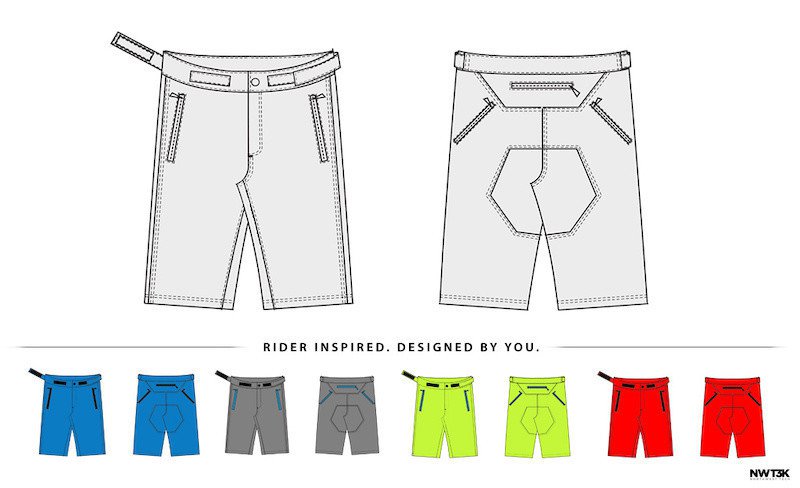 Bike gear is a big investment that Northwest Tech will help ensure lasts for many seasons of shred. As an incentive to spread the word, riders who share the news will receive 15% off their first order. Interested riders are encouraged to sign up to get first access to Northwest Tech product when ready. Visit http://nwt3k.com/bike-launch to learn more.
About Northwest Tech:
Rider Inspired. Designed By You. Made In Seattle, WA.
Northwest Tech started with the simple idea of designing a one-of-a-kind ski jacket. A jacket that was customized by the rider, for the rider. A jacket that had exactly what you desired – high-quality waterproofing, technical features, rad colors and an awesome fit.
Founded in 2012 by ski junkie and former Western Washington University student, Nick Marvik, Northwest Tech is paving a new road for customized outdoor apparel.
Headquartered in Seattle, WA, Northwest Tech manufactures and distributes customized waterproof jackets, pants, and bibs to outdoor enthusiasts around the world. With facilities throughout Seattle, Northwest Tech keeps production USA-made and strives to contribute to the growth of Seattle's apparel manufacturing industry.