Word by Nico Zacek
Photos by Flo Breitenberger
 
The big finale of the Suzuki Nine Queens went off this Saturday and was a huge success! The Big Air competition in the Tirolian resort of Serfaus-Fiss-Ladis, Austria drew countless spectators to watch the world's best female freeskiers throw down on the perfectly shaped jump feature known as the Chateaux. All week long, the invited Queens had multiple photo and film sessions on the unique construction, building up to this big day. On Friday an extra five girls were invited to practice on the jump and join the invited Queens for the big air competition on Saturday.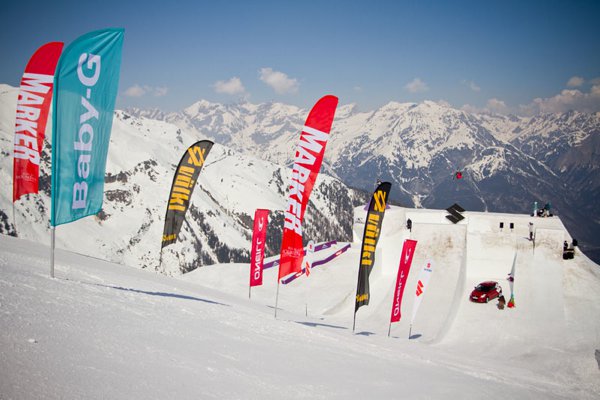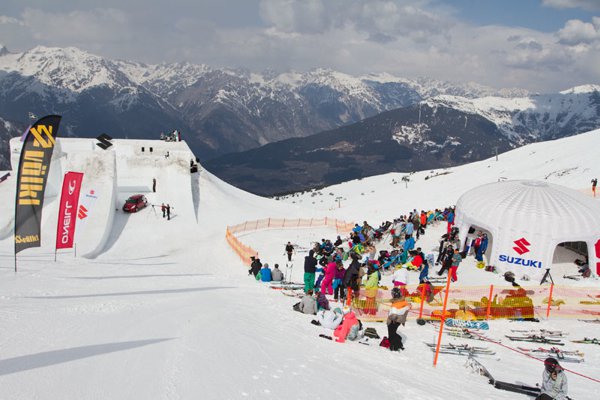 The sun was out, the jump was yet again perfectly shaped thanks to the dedicated shapers of the legendary Schneestern crew, and the girls were motivated to progress the sport yet again. The format of the Suzuki Nine Queens big air competition was decided by the competitors and it began with a one hour and fifteen minute jam session with overall impression determining the eight finalists. The eight finalists would then have five jumps each to impress the judges with their two best tricks. The jam session saw hugely diverse tricks being thrown, including switch 720's, cork 900's, rodeos and even a double frontflip attempt, all of which kept the crowd cheering while giving the judges a tough time deciding the finalists.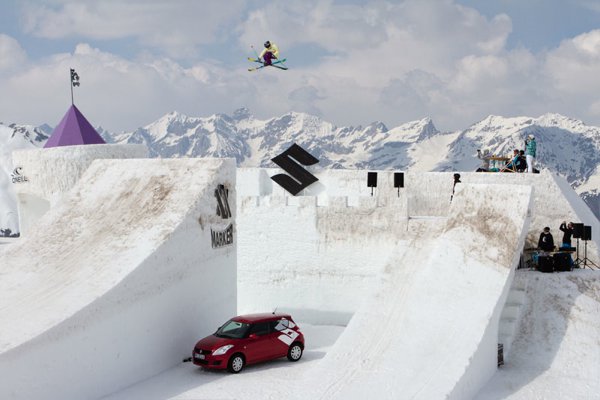 Emma Dahlström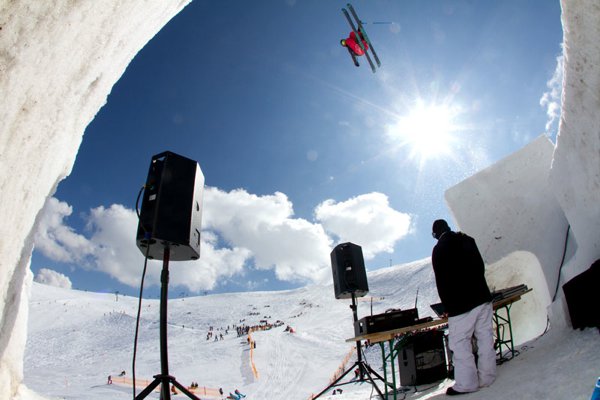 Devin Logan
After a short lunch break, the eight finalists made their way to the top of the run-in for their five final hits on the jump. The atmosphere at the top was incredible, the girls all wore big smiles and there was no pressure, just a unanimous stoke on being able to session such an awesome kicker. All of the girls put down some incredibly smooth and technical tricks, but when all was said and done it was Ashley Battersby who took home first place. Ashley landed her first ever switch 1080, styling it out with a solid mute grab and stomping the landing.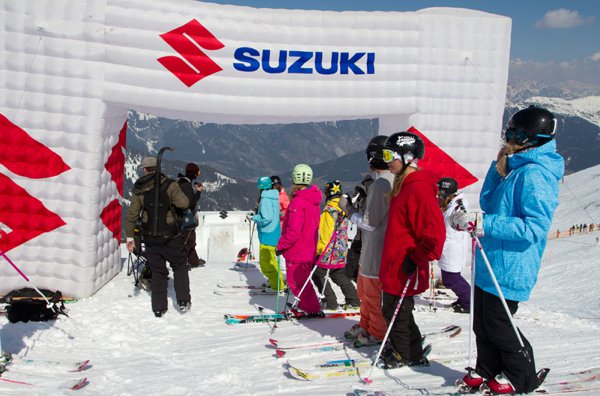 "I tried the switch 1080 last year at Nine Queens for the first time and wasn't quite able to land it. So I'm so stoked to have finally landed it this year!" Ashley said, "It has been such a good event and it's been so much fun being able to session this perfect jump with so many good skiers".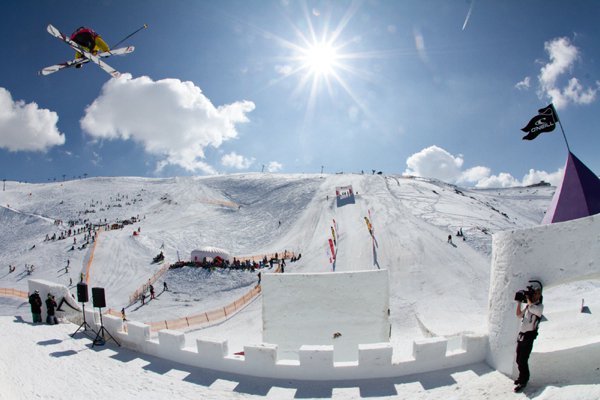 Ashley Battersby
In second place was Eveline Bhend, who surprised everyone by stomping the first ever misty flip 900 landed by female freeskier, grabbing a solid mute grab for extra measure. In third place was Kaya Turski, who also threw a massive switch 1080 with a safety grab.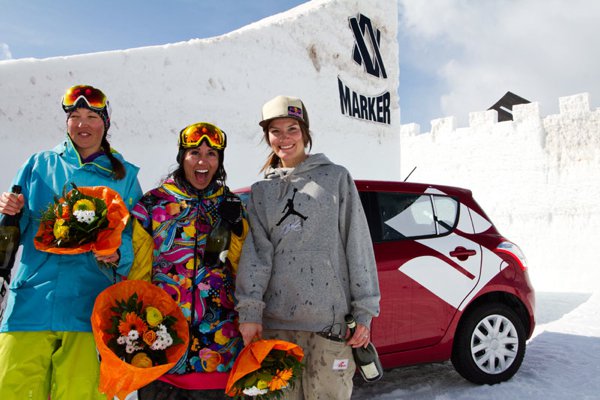 Eveline Bhend (2nd), Ashley Battersby (1st), Kaya Turski (3rd)
Results
1) Ashley Battersby (switch 1080 mute, switch 720 mute)
2) Eveline Bhend (misty 720 mute, misty 900 mute)
3) Kaya Turski (switch 1080 safety, switch 720 critical)
4) Keri Herman (switch cork 540 high safety, switch 720 safety)
5) Devin Logan (switch 540 safety, cork 720 tail)
6) Emilia Wint (switch cork 540, 720 mute)
7) Emma Dahlström (switch 540 japan, switch 720 mute)
8) Anna Segal (switch 720 mute, cork 900 mute)
It was truly epic to behold all of the girls pushing themselves and the sport to a new level, smiling and laughing with each other the whole time. Yet again history was written at the Suzuki Nine Queens and one can be sure that next year's big air contest will be just as progressive and inspiring for the sport. Congratulations to all the girls, we already can't wait for next year!
Stay tuned for a full event wrap-up on Nine Queens complete with a badass video, and for more details on the event, check out http://www.ninequeens.com.