Words by Nimbus Independent
Photos by Justin Wiegand, Chris Benchetler & Eric Pollard
En Route Alaska follows Chris Benchetler, Eric Pollard and Byrce Phillips on a trip to Haines, Alaskaa, one of the best trips Nimbus has ever been on. One day travel to Alaska, three days skiing, and one day travel home. Here's a look at how much fun was had in just three days via a series of breathtaking photos, followed by the video itself. Enjoy!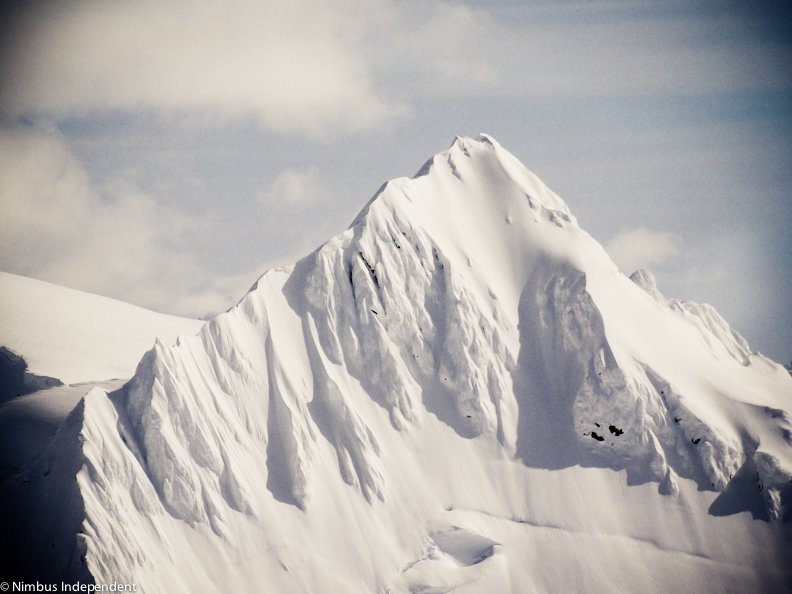 Welcome to AK. These faces tend to look a lot smaller from far away, once you get on top it's a different story.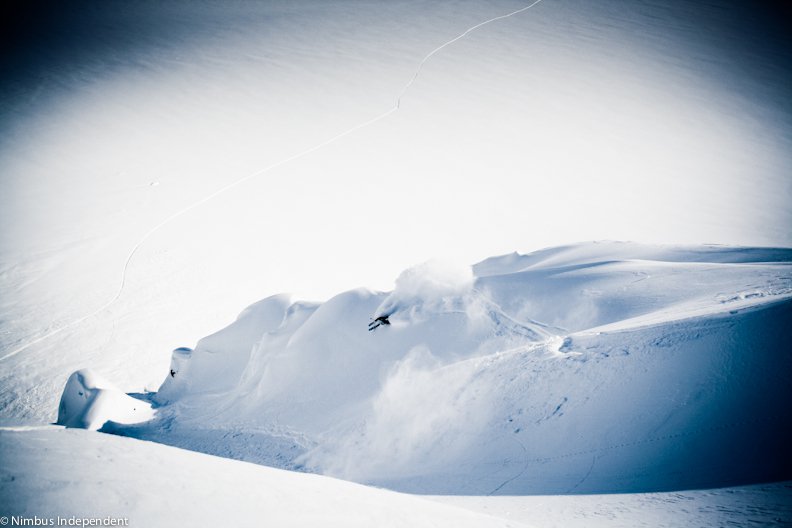 Pollard's first turn of the trip.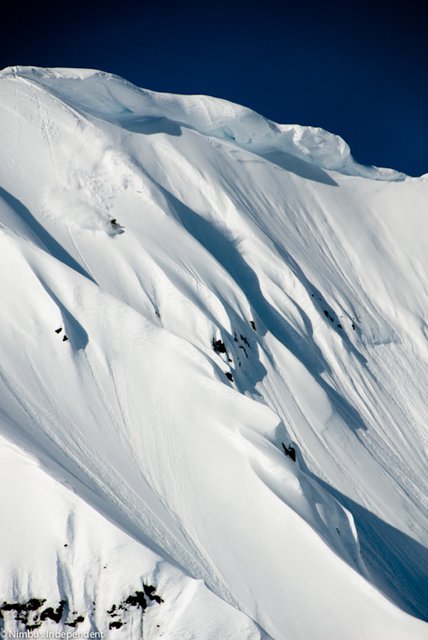 Chris Benchetler's first turn of the trip.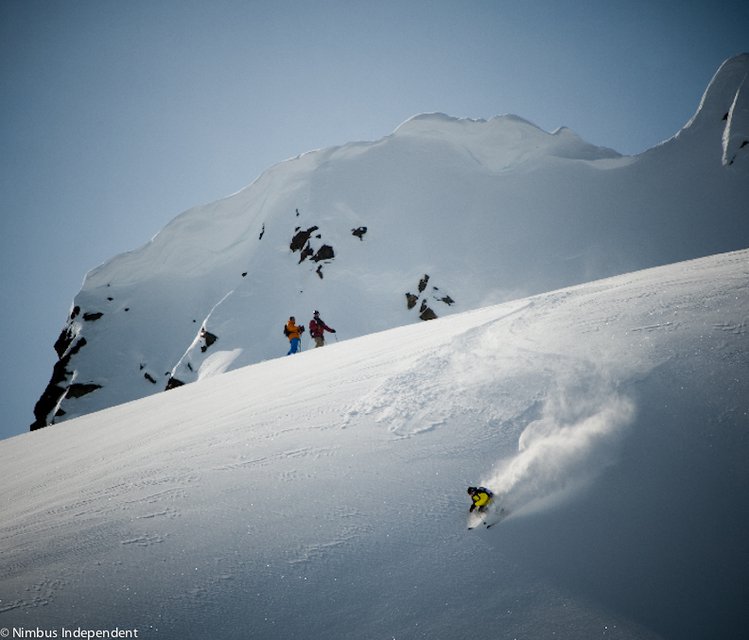 Two on deck.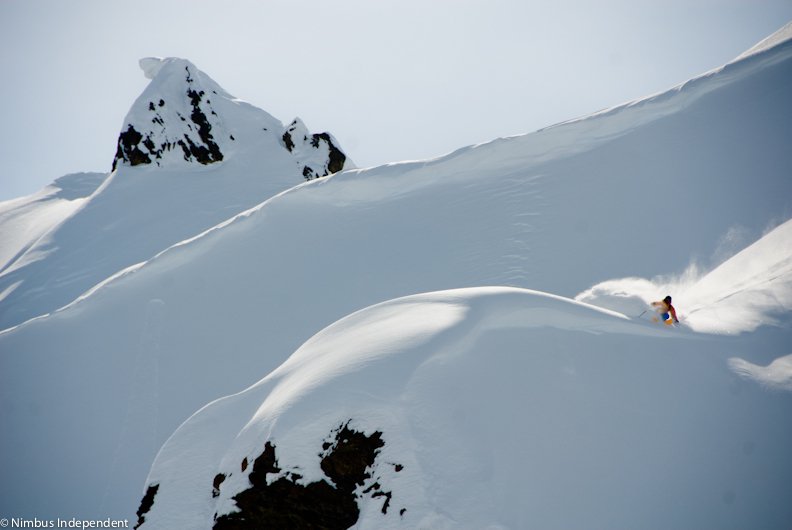 Bryce Phillips.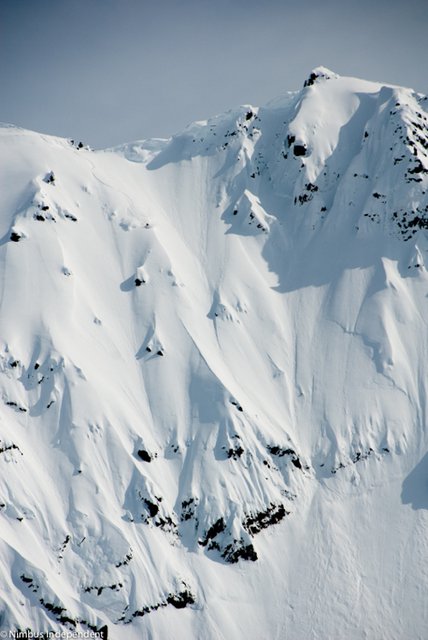 Bryce taking his first big line of the trip.
Bryce exiting his big line.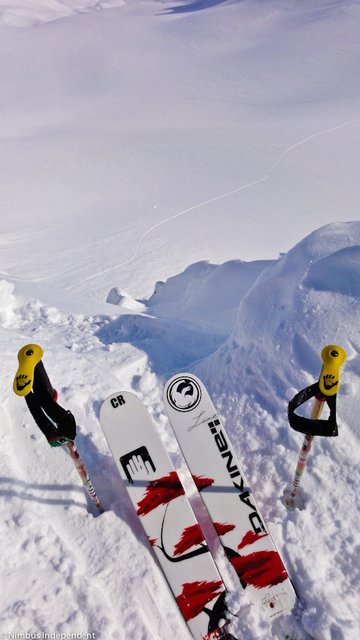 Pollard looking down his line.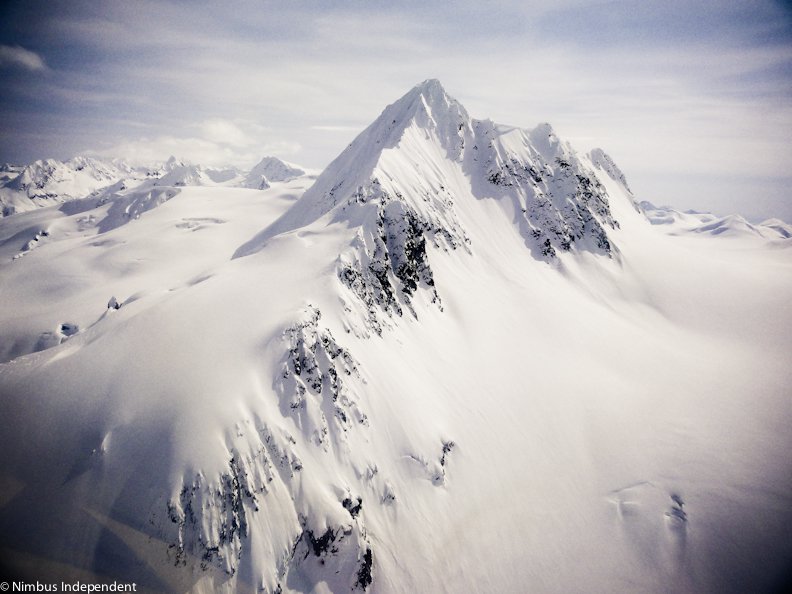 Views from the air.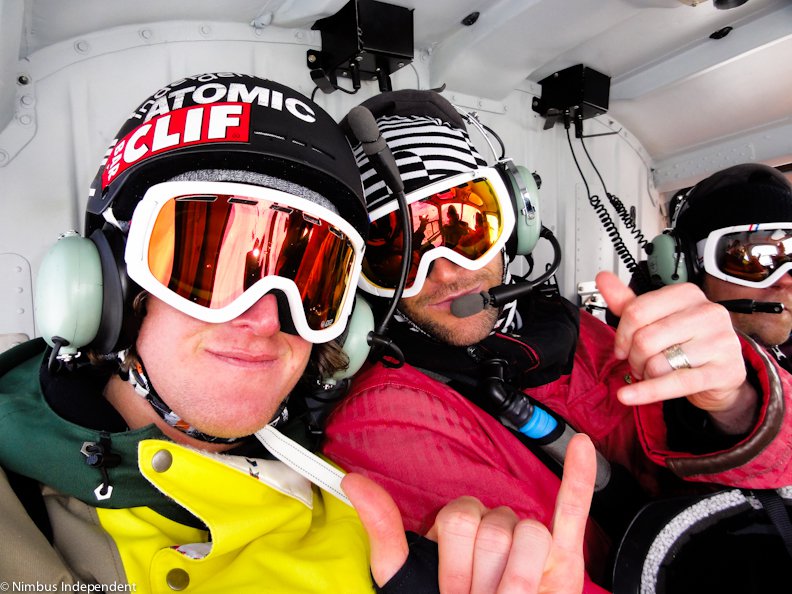 Chris, Eric and Wiegand in the heli.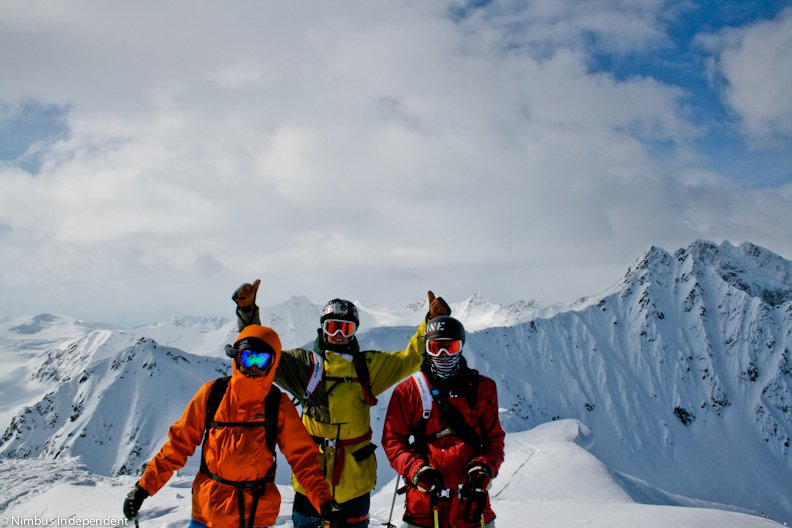 Bryce, Chris and Eric on top of their lines.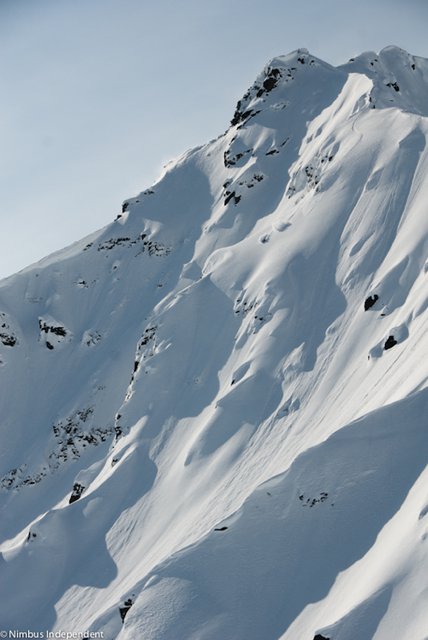 Nimbus drew lines all over this face, so much fun. Bryce painting the first tracks.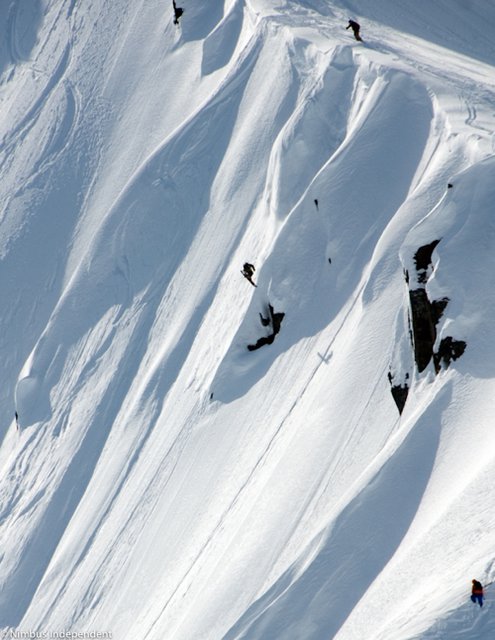 Chris Benchetler popping a helicopter off the top.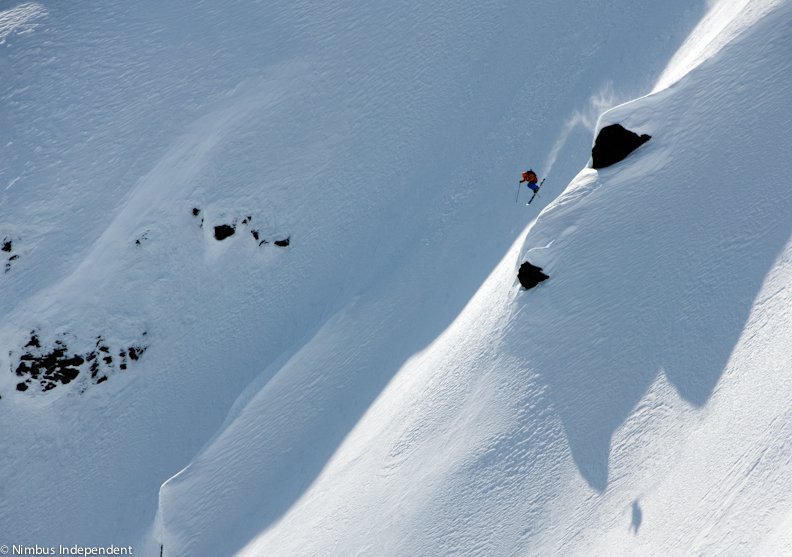 Bryce Phillips airing out a double.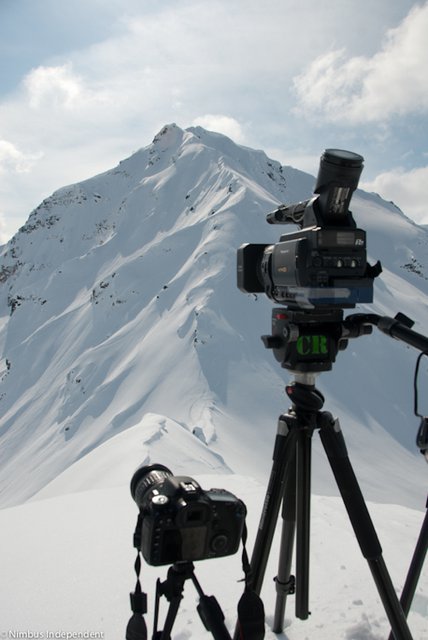 Wiegand's setup.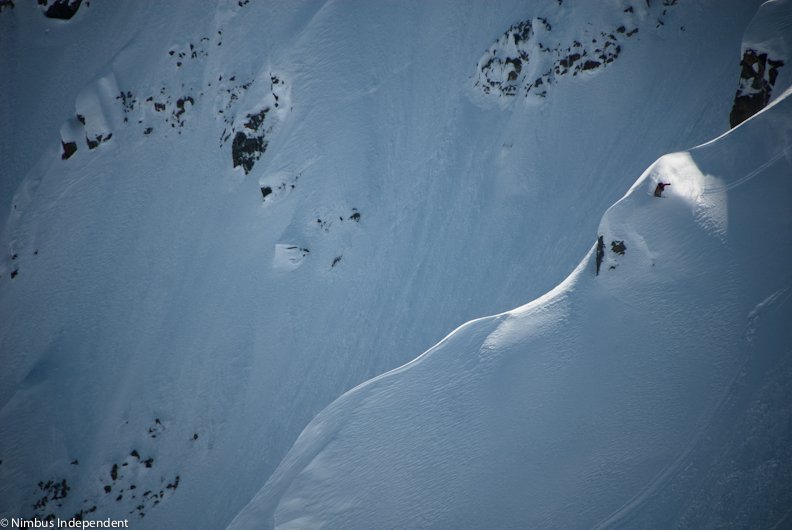 We were looking for natural airs like this, Pollard hip air.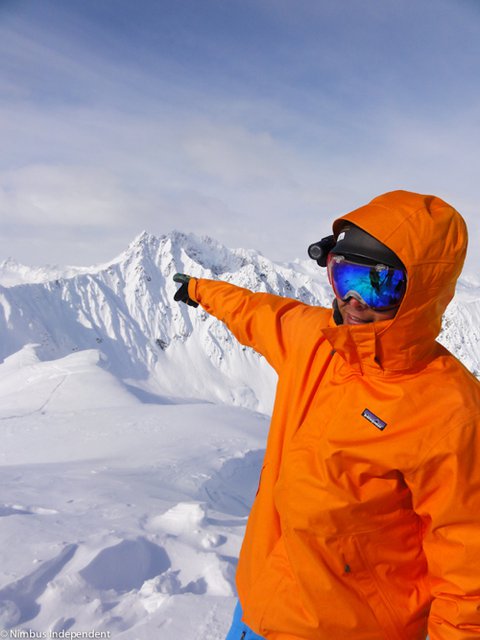 Bryce finds his line.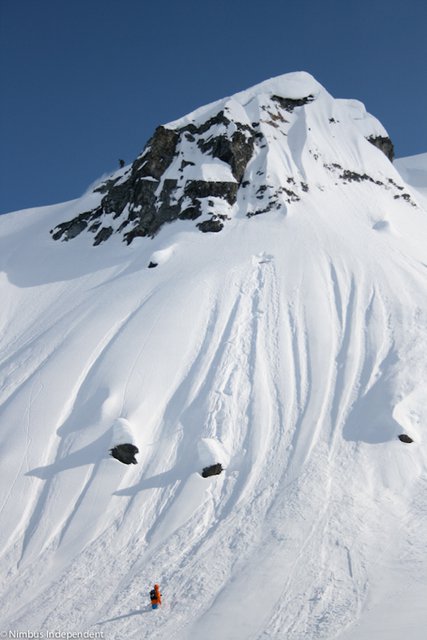 Bryce did a MASSIVE backflip and tumbled all the way down the hill...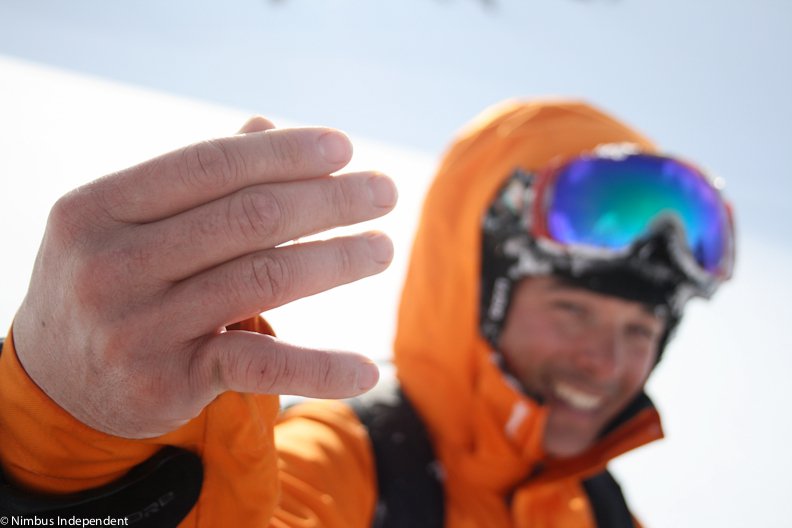 He broke his pinky in the process and got a concussion. He has since had surgery.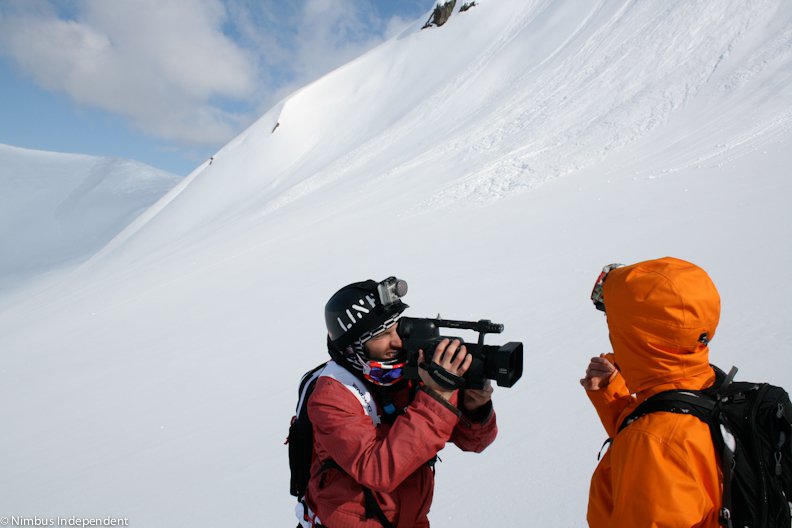 Eric filming the evidence.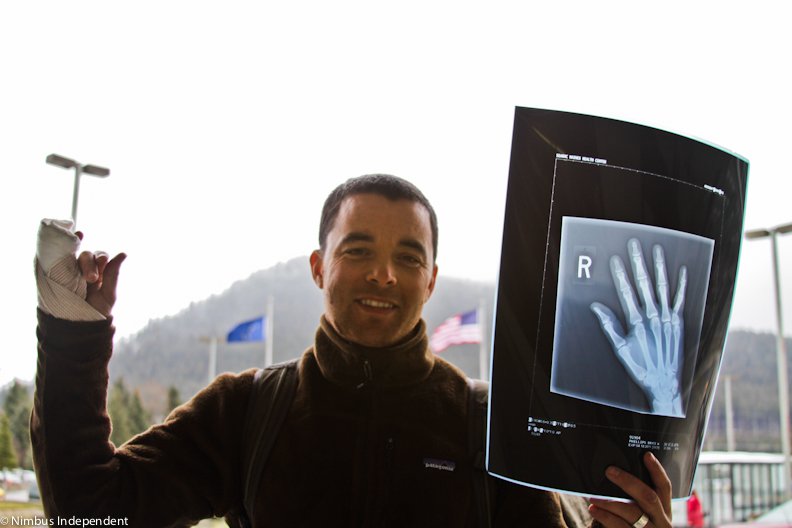 Bryce at the hospital...swollen face and all.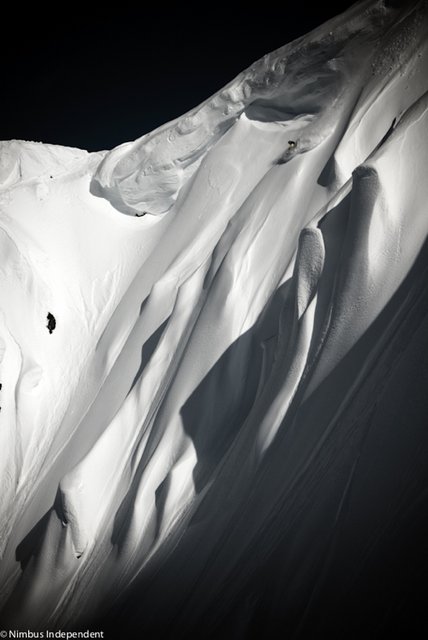 Chris Benchetler on the NIMBUS face.
Beautiful Alaskan mountains!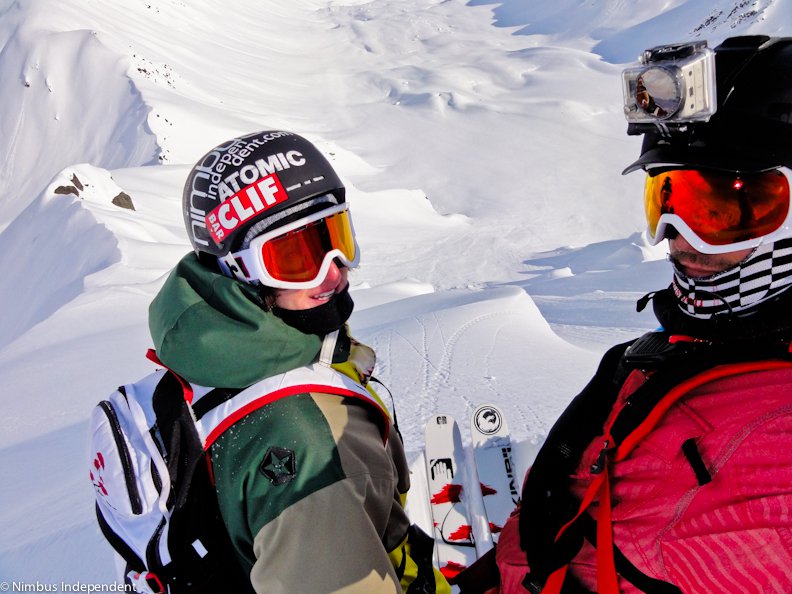 Eric and Chris above their lines.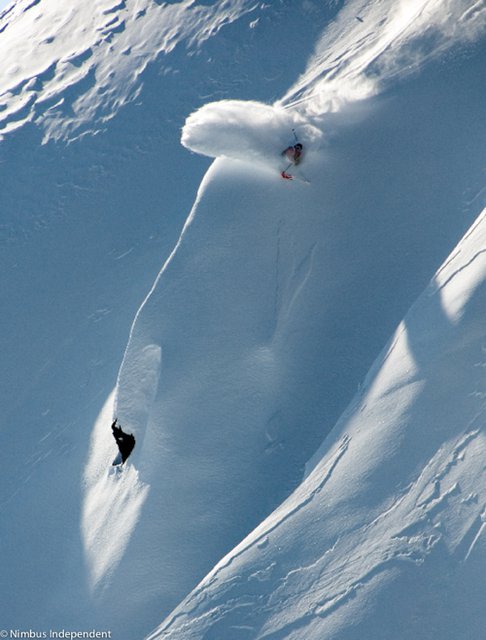 Pollard surfing the waves of AK.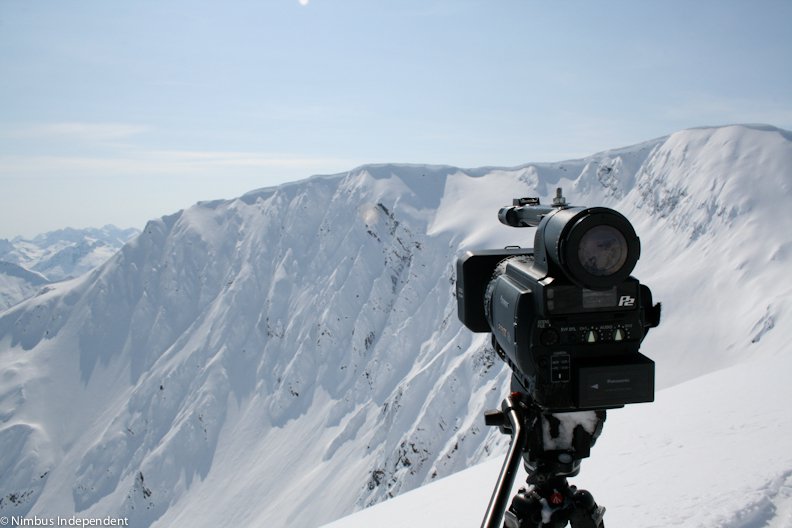 Another Wiegand angle. Bryce skied that line, super gnarly.
Chris Benchetler, yes he landed it. Watch the edit below.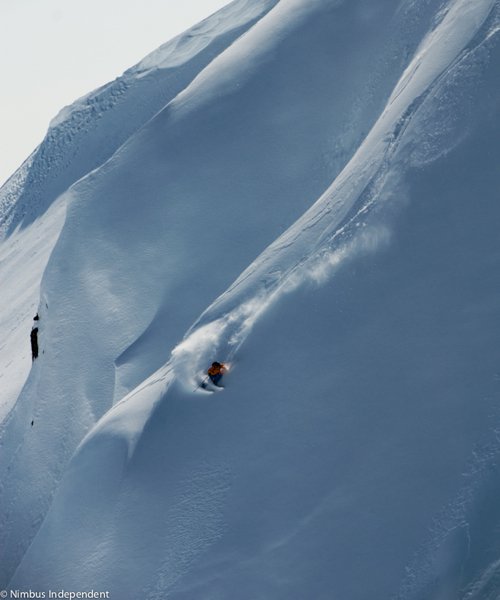 Bryce smearing on the shadow line.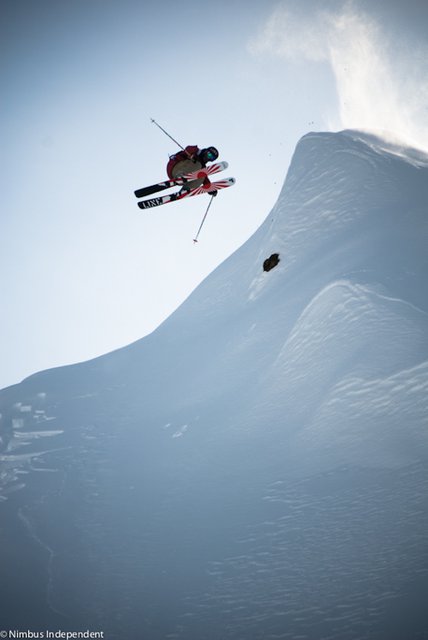 Pollard corking a 3 at the top of his line...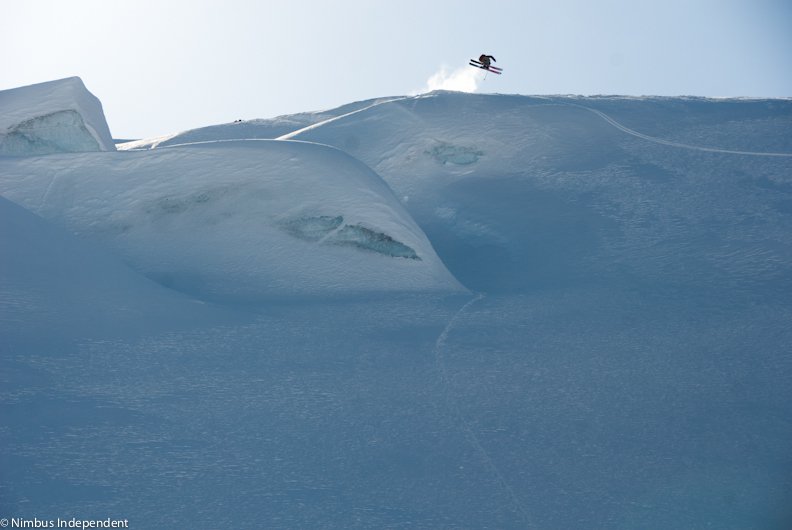 ...and then corking one the other way.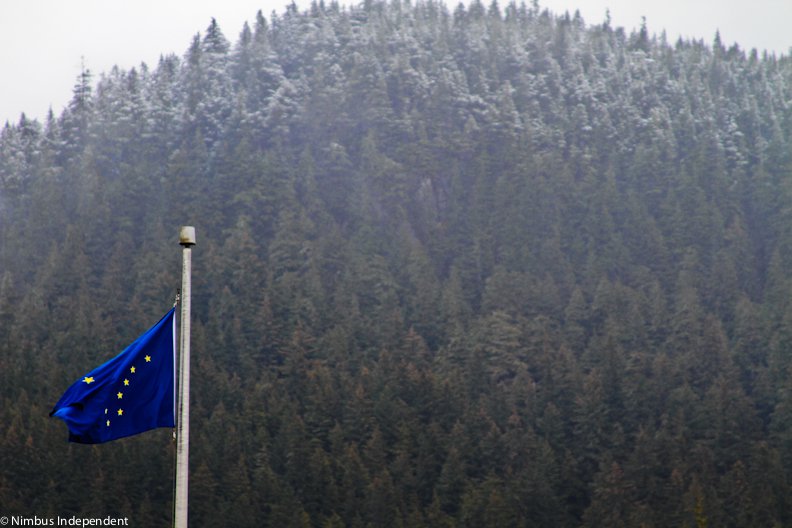 Alaskan snowline.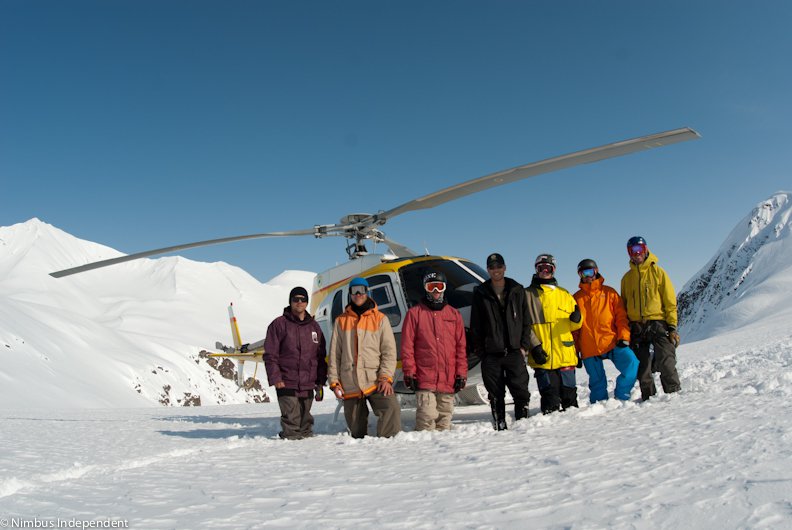 The crew on-hill.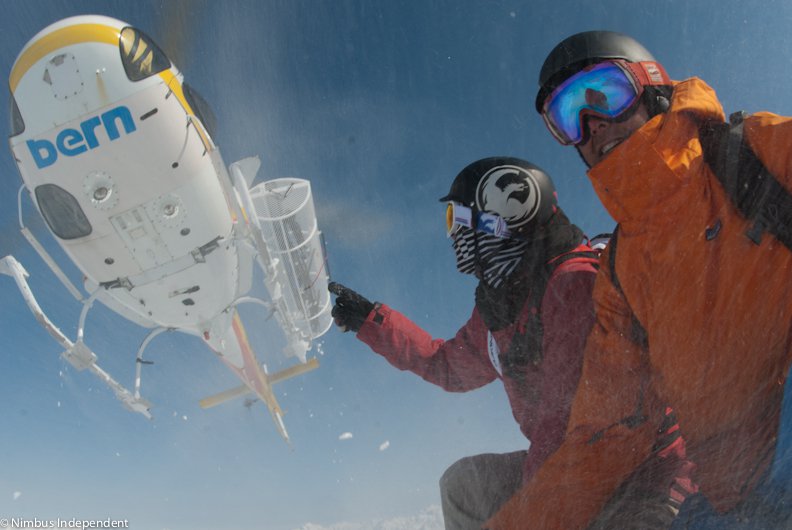 Bryce and Eric getting dropped off.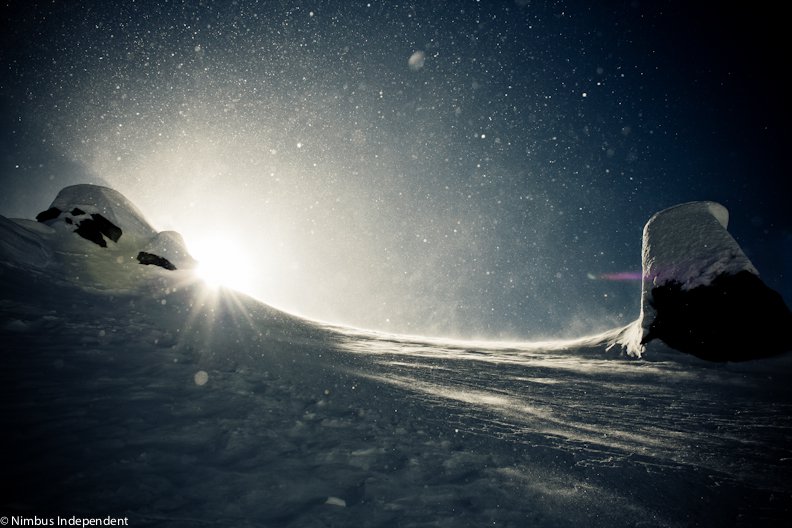 Diamond dust.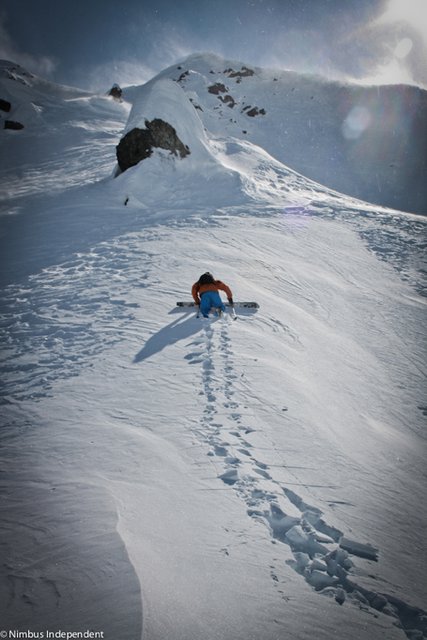 Bryce hiking to his line.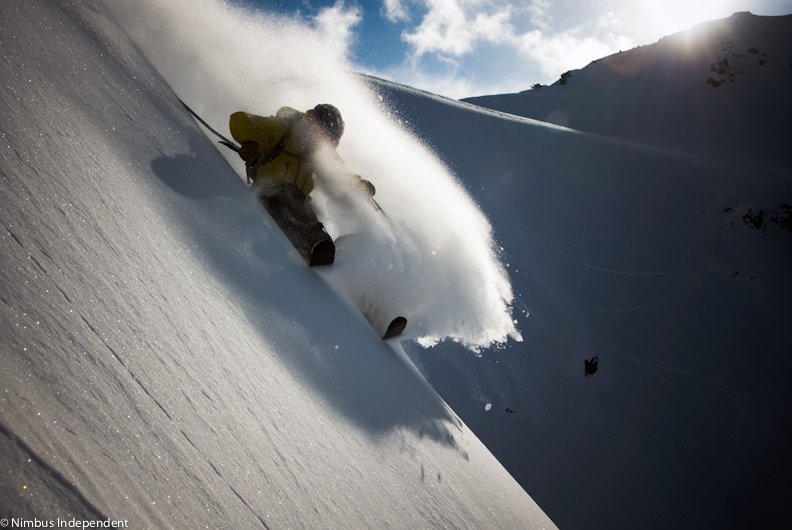 Our guide Rob killing it!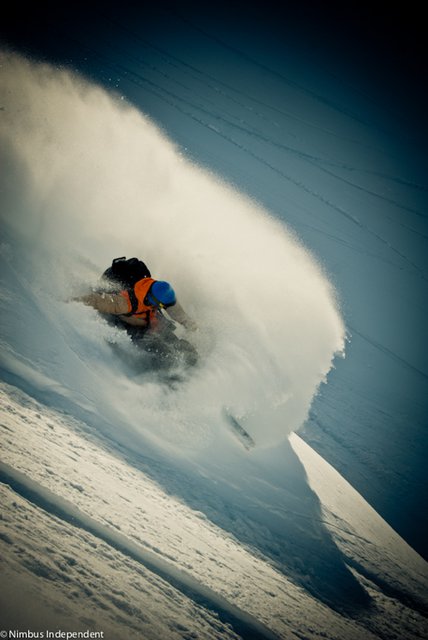 Ike Smith with his camera pack on.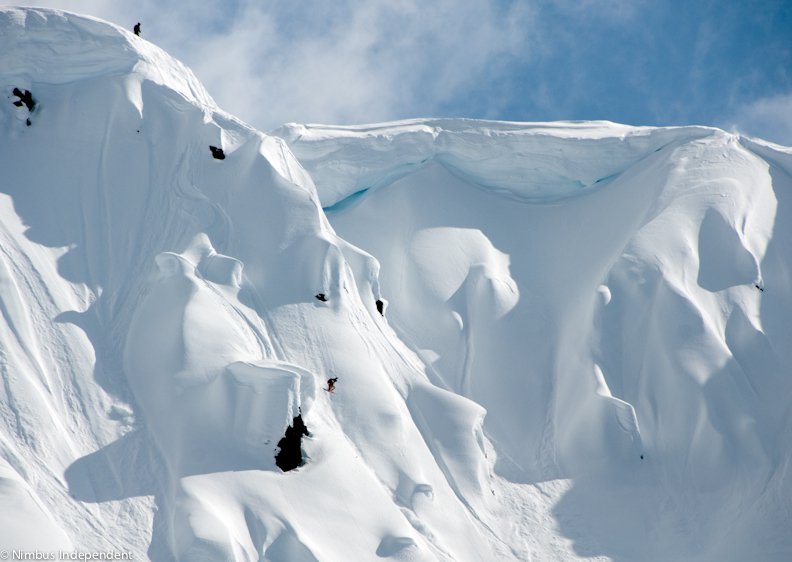 Pollard floating one off the top.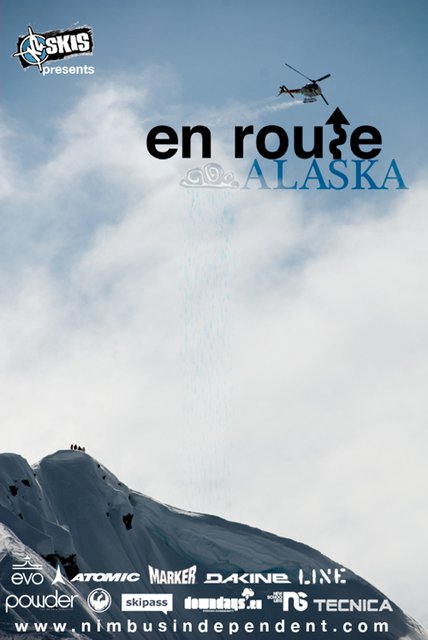 And now, Nimbus Independent proudly presents their first webisode of 2011-2012 season, En Route Alaska.