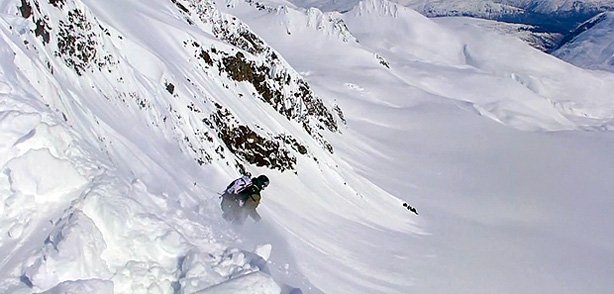 Nimbus Independent have been busy in the early season with all the videos they've been sending out. Most popular of all at the moment has to be the full movie of On Top of The Hood (click to watch) – Sammy Carlson's new flick. Here is some behind the scenes footage of AK as shot by the riders themselves. Have a little watch as Chris Benchetler, Eric Pollard and Bryce Phillips get some great footage from a snowy Haines, Alaska.
Nimbus: AK Behind the Scenes
Related posts:Nike: The Chosen – Behind the scenes I've got my hands on a behind-the-scenes edit with Jossi...
Winter of Well: Behind the Scenes of the Documentary what is it that they're actually up to? I don't...
Winter of Wells: Behind The Scenes At European X Games The 14th episode of the Winter of Wells brings you...