The ski season officially kicks off on September 12th in Montreal with the sixth annual International Freeski Film Festival, co-presented by The North Face, Salomon and Oberson. iF3 brings you the best freeski films from across the globe, and unites the freeskiing community for five days of movies, art, concerts, and activities.

 
This year iF3 is moving to the heart of Montreal's cultural district, the Quartier des Spectacles. Returning for another year are signature events such as The North Face Outdoor Screening and the Oberson Autograph Session, which will compliment new venues such as the iF3 Outdoor Village and the Monument National – the new location for iF3's daily movie screenings. This year iF3 will be giving special props to the ladies of our sport by hosting an all-female movie screening and autograph session, both in memory of the late Sarah Burke.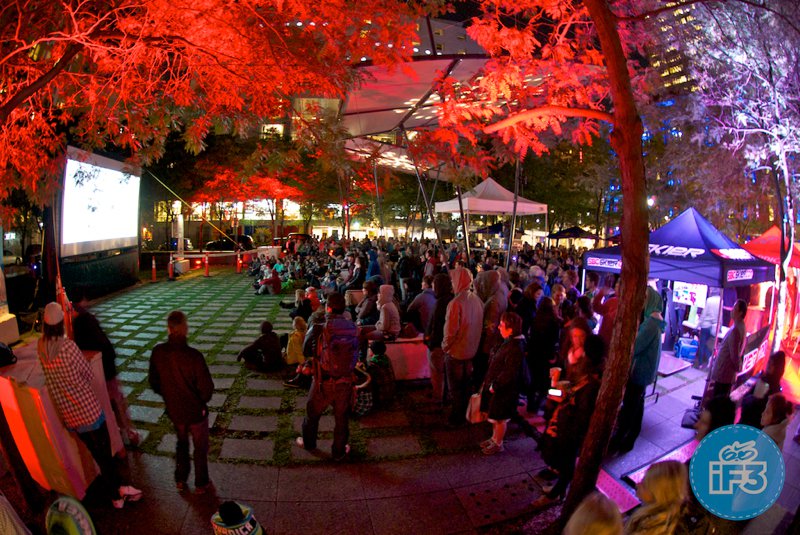 The Ultimate Celebration of Skiing
From on-piste to backcountry to urban meccas, festival attendees have been joining their ski heroes on trips around the world since its inception in 2007. Dubbed the "Cannes Film Festival of the Ski World" by ESPN, iF3 brings professional and amateur producers together to showcase their films and give the public a glimpse into what their season had in store. iF3's multi-dimensional offering of activities draws a diverse crowd of music and visual art lovers, outdoor and travel enthusiasts, and, of course, aspiring pros, current all-star athletes, and future Olympians.
Spectacular Cinematography
The festival also rewards film producers and athletes for their hard work, dedication and creativity. From all four corners of the world, production teams and skiers constantly push the limits of the sport and bring the public to places that few have ever laid eyes upon. Last year the festival welcomed members of the newly announced Canadian Olympic slopestyle and halfpipe teams, along with freeski legends such as Kaya Turski, Sean Pettit, Phil Casabon, JP Auclair, Mike Douglas and Tanner Hall – just to name a few.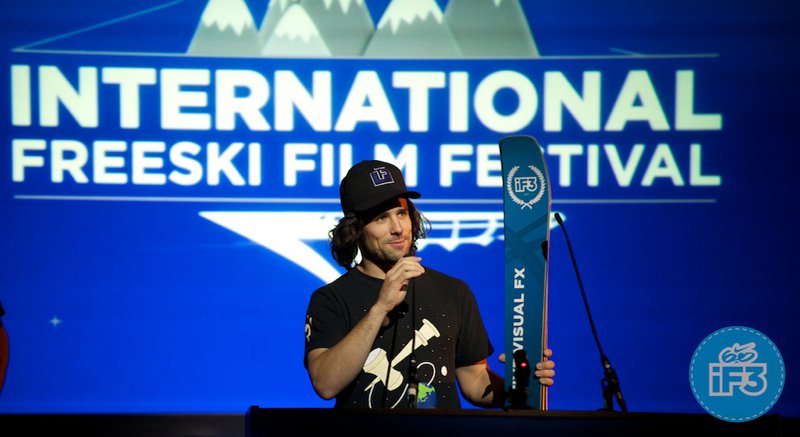 JP Auclair
 
A few of the many iF3 Movie Awards that were given out in 2011:
-iF3 Best Film presented by SBC Skier: Poor Boyz Productions' "The Grand Bizarre"
-iF3 Best Amateur Film presented by Jay Peak: NSF Productions' "Frozen Yogourt"
-iF3 Best European Film: Field Productions' "Being There"
This year there are three submission categories at iF3: Amateur, Professional, and Web & New Media. Submissions are currently open, and you can find all the necessary submission information at http://www.if3.com.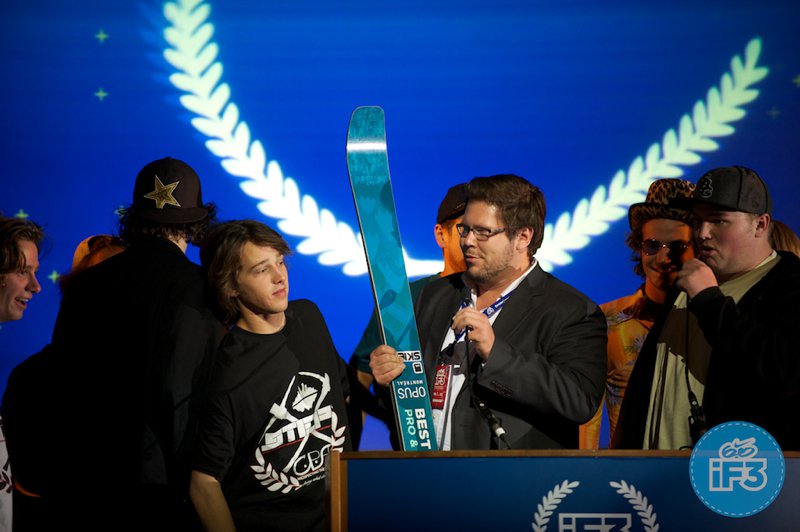 Poor Boyz Productions accepting the award for Best Film at last year's iF3.
Uniting the Freeski Community
"At the outset of iF3, the goal was to create a film festival dedicated to videos showcasing freeskiing, and to export ski culture on many levels. The initiative comes from the need to combine all the elements of freeski culture in one place," says iF3 President Felix Rioux. "Today, no medium better embodies the freeskiing spirit as filmmaking – and this is what iF3 is all about. It is the largest gathering of independent filmmakers, athletes, and festival-goers – bringing together personalities from over 20 different countries. Each year we receive submissions from professional and amateur producers from around the world and aim to represent the infinite angles of the freeski movement; the new school of skiing."
 
iF3 is truly International
Great news for those of you in South America this summer! We've teamed up with the Sony Eye of the Condor 2 to bring you one night of iF3 action on August 3rd in Santiago, Chile, while returning for the third consecutive year is iF3 Europe – taking place September 28th - 30th in Annecy, France.
 
For all your iF3 and ski-related news, check out the brand new festival website at http://www.if3.com, and be sure to join the iF3 conversation on Twitter at twitter.com/IF3 and on Facebook at http://www.facebook.com/IF3festival.