Following a hard fought battle in the Nike Ski Chosen Contest where 52 entries were narrowed down to 5, all of the finalists have uploaded new edits, which are currently being watched and judged by the Nike Ski Team, including TJ Schiller, Sammy Carlson, Jossi Wells, Andreas Håtveit and Kaya Turski.
Although it's up to them which duo will take the win, and walk away with $10,000 cash, a ton of free swag from Nike, and a trip for two to Keystone, Colorado for a team park shoot with the Nike Ski team...we want to hear what you think!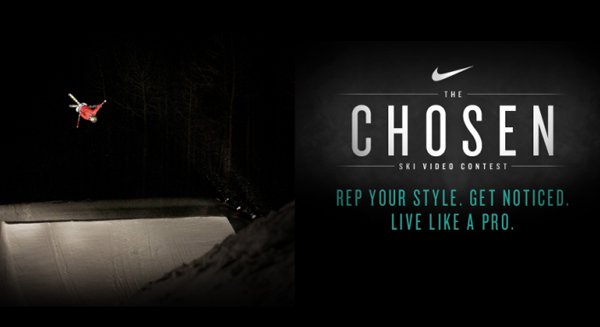 Head on over to the Nike Ski Facebook fan page to view the entries, and post which video is your favorite, why it's your favorite, and who you think will win! 
The winning duo will be announced this Thursday (April 5th), and on behalf of everyone at Nike, Newchoolers and the Nike Ski team, thanks to everyone who entered and voted in the Nike Ski Chosen Contest...and good luck to the finalists!