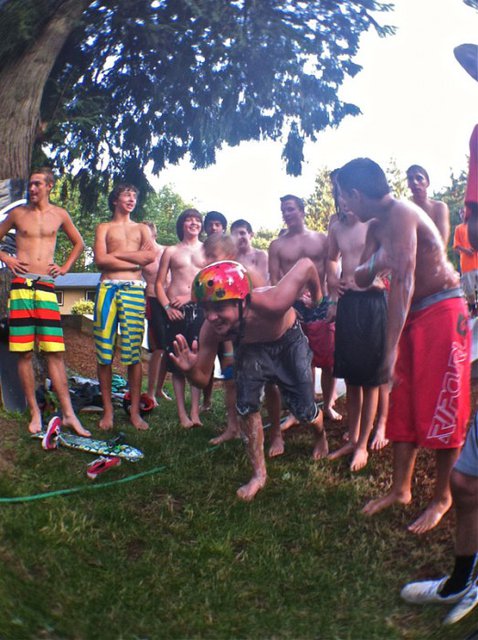 Session 4 has been sunny, sick, and full of fun! Nick Visconti, Stevie Bell, Jason Robinson, Curtis Woodman, and Brent Oftedal have been ripping it up on hill and and on campus from sunrise to sunset each day and making sure that campers have the best session ever. Nick just sent over some photos and a description from his slip 'n slide event, so we thought we would let him guest blog for the day and tell you how awesome the event was right from the source. Here's the news from Nick.
Windells Snowboard Camp is as interactive off-hill as it is on-hill. However, the heat of summer's sun intensifies as ambitious snowboarders descend the mountain day in and day out. This allows for hours of off hill fun, which allows me ample opportunity to take advantage of young and reckless campers hell bent on consuming snowboarding and free product. Fortunately for my entertainment I have lots of product to promote with, and take advantages of campers lack of better sense. Just kidding, but kind of not. My first off hill activity was Nick Visconti's Slip it and Rip it.
The name pretty much sells the event, but basically it was a extreme slip and slide. I have to stop here first for a preface. The idiom says no parents, no rules right? Right, so add hours of snowboarding, skateboarding and other camp activities and you have kids drenched in their own sweat and in need of a shower. Because they refuse to shower and their stench resonates robustly throughout camp, I created an event that gave them a good washing! Soap, water and a fun excuse for personal hygiene. Back to the synopsis. Kids ran and jumped onto a skateboard deck, which was positioned at the beginning of the slip and slide. The camper that slid the furthest over the slightly downhill mountain terrain won a brand new Arbor longboard. Although, there could only be one winner, their were prizes for everyone daring enough to participate in the Slip It and Rip It. Other prizes included Arnette shades, Sessions tee shirts, and a Drake/Northwave clock, so that they knew when to go to sleep and dream of the next days high ollie contest I threw on the mountain. But most importantly, we here at Windells are all about safety, so every camper went home with a brand new Sandbox Helmet!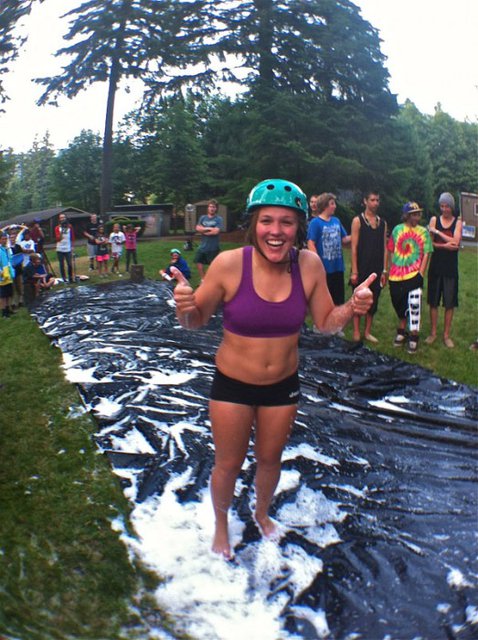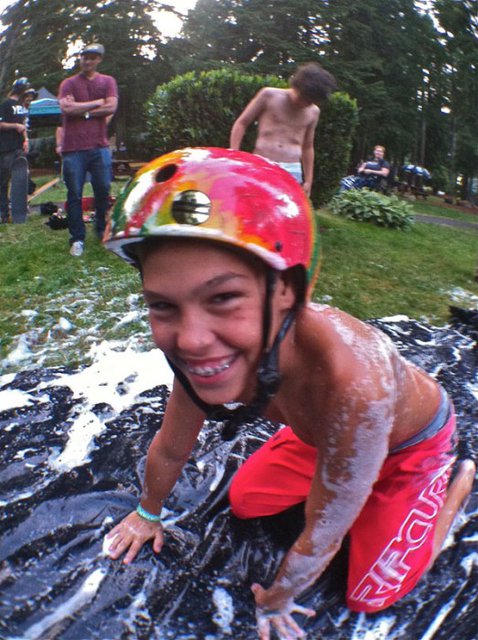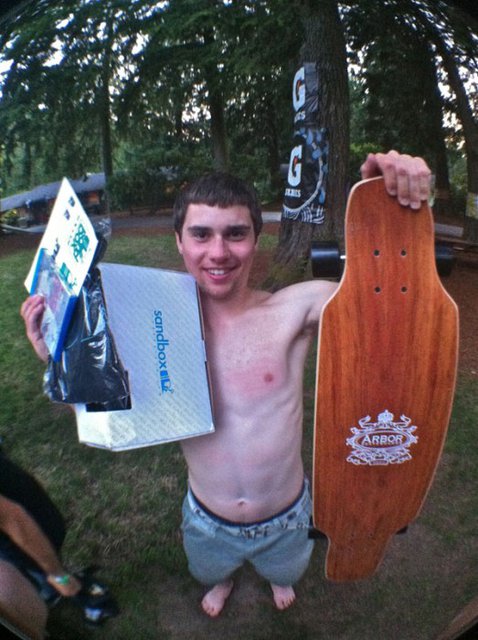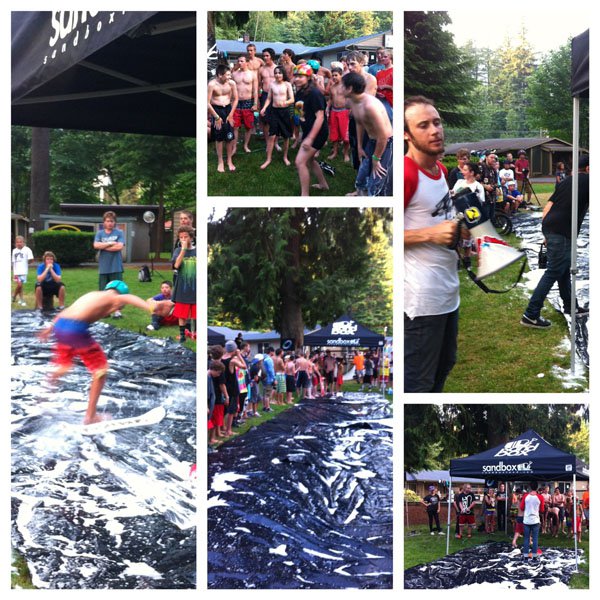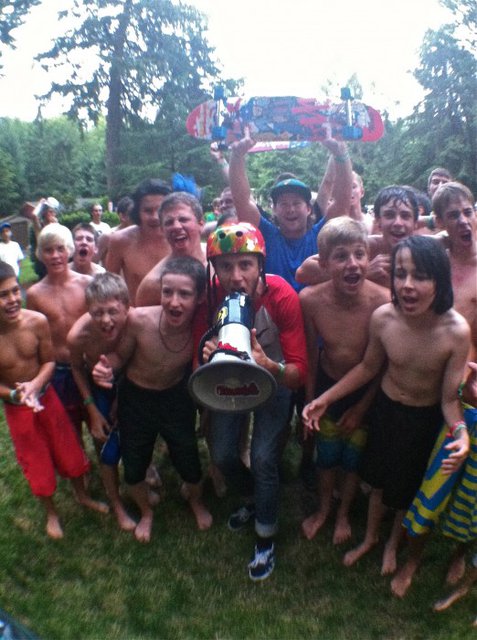 Thanks Nick! Stay tuned for more from Session 4 The Reunion!
The post Nick Visconti checks in from Session 4 with a slip 'n slide event appeared first on Windells.