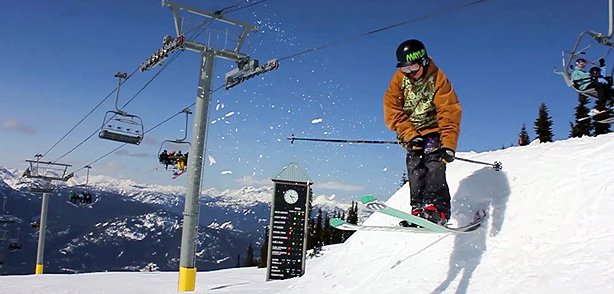 Whistler-Blackcomb is one of the parks that's on the 'bucket list' of resorts. You need to go there before you stop shredding, no matter what age you might be. Luckily enough for Nick McNutt and Dalton Waite, they've crossed that name off the list already and this edit shows just how much fun you can have. Here's their edit called 'Sunny Jumping'.
More Ski Videos
Related posts:Jon Olsson: NZ CAR JUMPING Much like last year he's taken to jumping cars again...
FREE RADICALS – The Sunny Side 2011 (The Movie) Full ski movie from Free Radicals! The Sunny Side 2011...
Nick Martini Back from injury, check out Nick Martini as he takes...