Photos: Peter Matlashewski
I don't know what any of our expectations were, coming into Newschoolers week at Camp of Champions this year. A loose plan was in place, with a looser cast of characters descending upon Whistler to carry it out. What unfolded was a debauched, unreasonable, chaotic and absolutely unforgettable week. Let's take a minute to break down the figures.

Cheapest conceivable week-long Whistler vacation: $CAD 1200.00
Per-person cost of liquor consumed in NS hotel room: $CAD 200.00
Dollar value of magnetic room keys used by NS crew: $CAD 1.20
Number of people iced on camera: 6
Total number of exposed breasts viewed at garfinkle's: By my count, 4!
Most fed up with unending party antics: Will Wesson
Total time Doug Bishop's pants worn around his ankles: 2.5 hours
Per-hour cost of coaching in six-day COC session: $USD 45.89
Maximum degrees of rotation at COC coaches sunset shoot: 900
Maximum length of Ken "Kenny Longpole" Achenbach's extendable GoPro pole: 32ft
Number of children who had "FUCK YEAH" screamed in their face: untold
Number of eggs smashed on Doug Bishop's face, by children: 2
Longest continuous period of intoxication of any member of our party: 48 hours (Doug Bishop)
Number of visiting bachelor parties whose groom's genitals were suddenly exposed in Whistler village: 1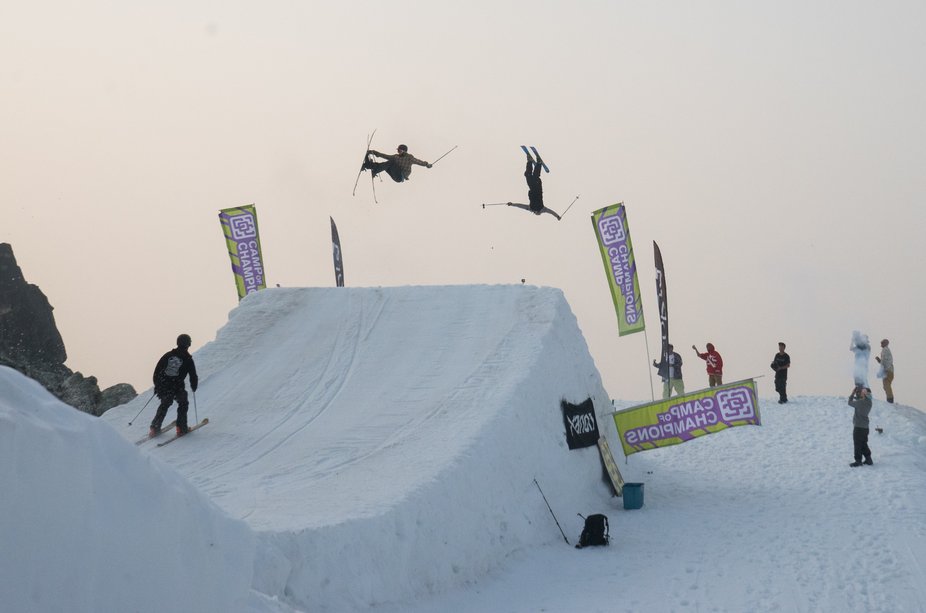 In sum, it was a belligerent and totally successful week. If the trip could be condensed into one concise thought, it might be this: on the subject of the newschoolers snapchat story, Justin Dorey remarked that it reminded him of Chug Life, specifically because it showed "how much all our friends are huge pieces of shit."
We will see you next year.