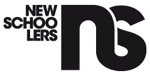 Today we are beginning upgrades to our photo and video systems, so we wanted to take the time to fill you in on everything that's new and exciting.
We have completely revamped the way media is handled in order to offer a smoother viewing experience and easier management. The truth of it is, the bulk of these upgrades you will never see. If we've done our job well, then you'll simply have a smoother media experience on the site.
Please prowl around the new photo and video sections and provide us with feedback in the threads we've created in Site Discussion here, here and here. Do note that everything is still in Beta (and you may come across the occasional unpublicized Alpha feature) so it's all still a work in progress. However, we want to work with you, the Newschoolers community, to get everything just the way you like it.
Changes are going to roll out over time, but for today we want to showcase a few of the first features...
New Photo Galleries
Eliminated all 'Latest Added' view
Everyone knows that the scourge of the photo section is the countless "gear for thread" photos. We have eliminated the blended view as well as the gear photos, in order to do a better job of showcasing the ski photos you want to look at.
Split 'Latest Added' into categories
Further attempting to give a better ski photo viewing experience, we have split all the latest added photos into their respective categories.
Added 'Recently Viewed'
The idea with latest viewed is to help you find stuff that your fellow Newschoolers are checking out. This view will assist with seeing the best content possible.
New Photo Uploader
You will notice a new and streamlined uploading experience. You will be able to directly add photos anywhere you want to put them on the site, either by placing them directly in a gallery or bypassing that view from any number of other sections of the site where you utilize photos.
Slideshows
Still in Beta, we are rolling out the ability for members to create your own photo galleries, and view them in slideshow mode. For now, we're only going to give out access to a few select people to create galleries, as the management system still needs some polishing. However to start, everyone will all have access to the Photo of the Day, Photo of the Week and Photo of the Month gallery slideshows. Note that we have populated the Photo of the Week and Photo of the Month galleries with our system's best guesses, but the Photo of the Day gallery is populated with our first chosen photo out of the galleries. Each day, week and month new photos with high rating criteria will be added to these galleries.
New Video Galleries
Videos currently being watched
Just like the photo galleries, you can see what people are currently watching to see what's hot right now. Again, our hope is that this helps do a better job of showcasing some of the fresh content coming out of our incredibly talented community.
New video player enabling videos to be viewed in 720p
The new player supports switching between standard and high definition modes. Support for other streaming formats will come later based on your feedback, but we wanted to start here. The player now streams media.
New NSTV
NSTV has a number of new tweaks, and many more to come. You will notice the standard channels which previously existed, as well as links to many other blank sections. The premium content on NSTV will not change that much in structure, but in the coming weeks the links to other channels will allow any member or cult to produce their own video channels. NSTV will be built both from premium content solicited from our partner producers, and by the best of the best in the Newschoolers community. Since this has such a deep level of possibilities, we will write another full explanation of NSTV in the coming weeks as we slowly release full access to creating channels.
For now, that is what we are going to showcase. Poke around all of this, and test drive some of the new features. Feedback is certainly welcome, so jump into Site Discussion, and let us know what you think.
Stay tuned, as over the next couple of weeks, we'll be slowly launching the rest of the media upgrades. As always, we really appreciate your guy's patience with us, and welcome any feedback you have.
Sincerely,
The Newschoolers Staff