All photos: Chris Foote
Last week saw Newschoolers return to Sunshine Village with a bang, this time backed by the mighty powers that be at @evo.com as our retail partner. For the second year on the bounce, we took a couple of vans full of skis to test and linked up with a killer crew to put next year's gear through its paces. Sunshine proved the perfect host once again and conditions were spot on. We got two pow days to test the all-mountain skis, followed by three days of mostly sunny park laps. All with the super quick lift access that's vital to testing so many skis in such a short space of time.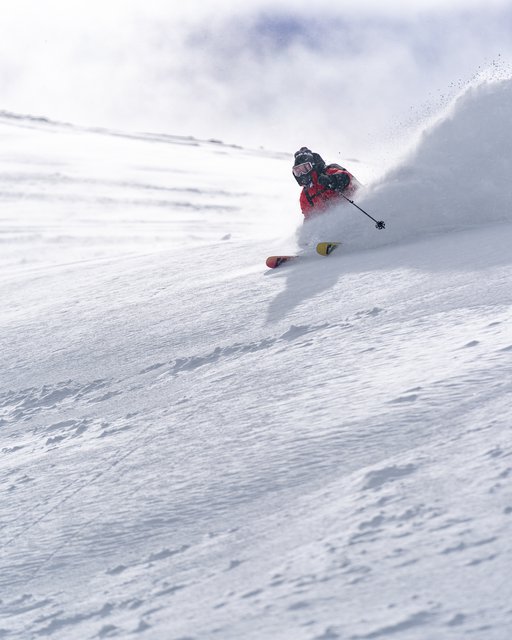 Despite this being the sequel, it was my first time at the test (due to last season's lack of an ACL) and I was blown away by how hard the crew goes. Everyone was sending despite being on fresh skis 3 times a day, often with just a few turns before sending off cliffs and on jumps. I can confirm this was no standard ski test, having been at more than my share. All our park skis came detuned so we could thrash them on rails from the off. We dinged up a bunch of skis, exploded demo bindings and even broke bones during our mission to find our favorite skis in the lineup. In fact, it was only the retention of those rental clamps that was a limiting factor of any kind.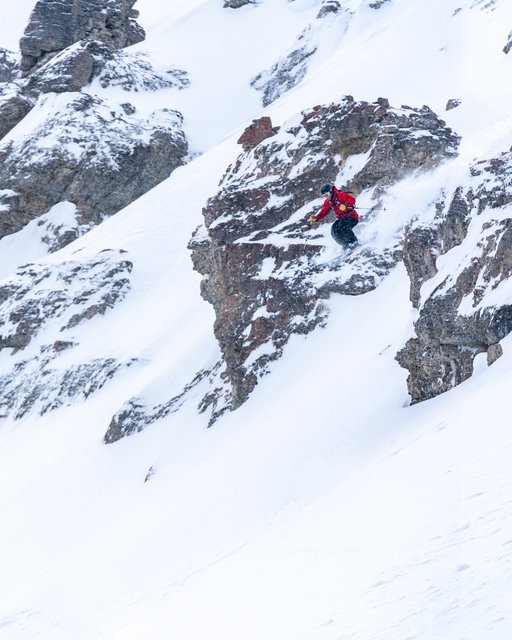 We're stoked for you to see all the video reviews when they drop in the fall but there are plenty of memories to whet your appetite. Tom Mcdougall (aka @Horsefacekillah ) earns the title of sender of the week, chucking a huge backflip off G-Jump in the first session of the test, tomahawking halfway down the infamous Delirium Dive and sending a gnarly multi-stage frozen waterfall zone on the Line Blend of all skis. But it wasn't just Tom, the whole crew got loose in the incredible inbounds zones and parks Sunshine has to offer. Alex Wallace (@arnie_grape ), who took home our MVP of the week award, stomped trick after trick on each ski he took out, stacking more shots than anyone. Asa France, newly crowned "King Of Sunshine" in our video contest, crushed it all over his new domain. The ladies put it all on the line, sending some of the biggest features of the week and taking some hits for their efforts.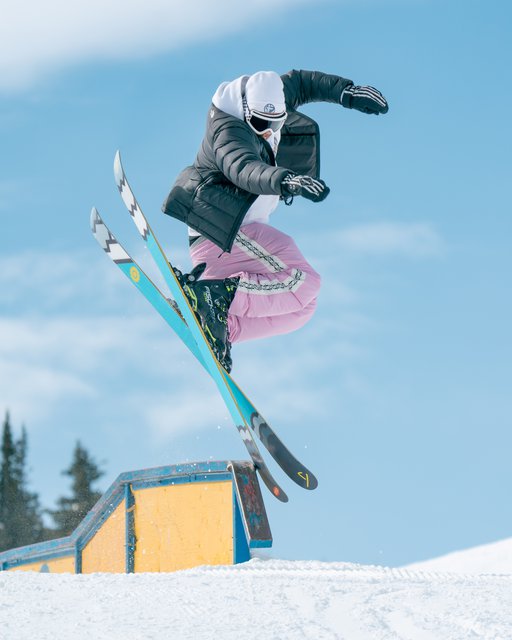 In fact, the test cost Eryka a collarbone, Em a scaphoid fracture, and (possibly) bossman @Dr.Zorko a knee. But we all came away feeling like we could properly judge the skis we tried. That isn't often the case at a big ski test, so we are stoked on the formula we've come up with.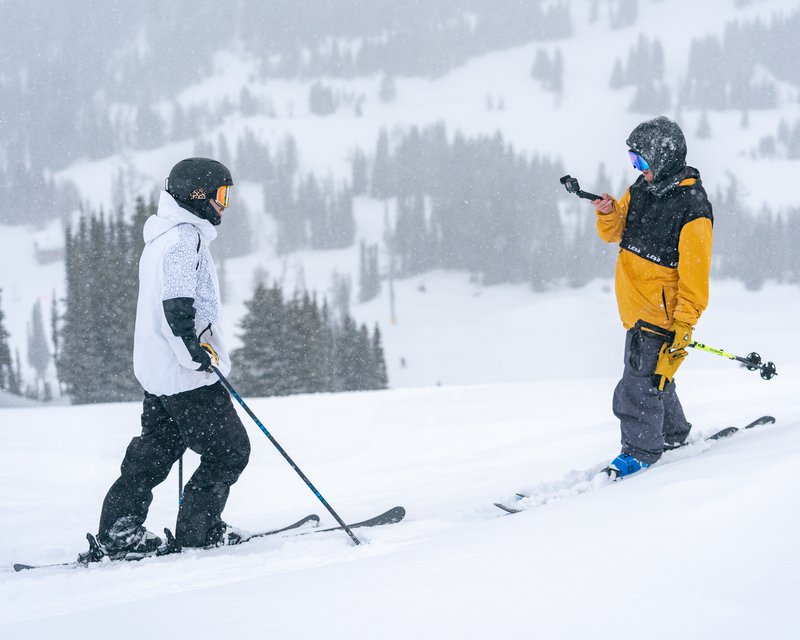 As we rounded out the week with a night on the town in Banff, the discussion of what skis we liked and why was still in full effect. At least until the third or fourth rounds of Shafts and Pickle Backs hit. Luckily, we wrote everything down before the night got blurry. In fall we'll be announcing our Best Of Test awards along with the drop of the video reviews. Stay tuned for that and a ton of test-related content.
_
A huge thank you to Sunshine for putting us up (putting up with us?) and all the brands who supported the test: evo, Darn Tough, Auclair Gloves, Pit Viper, Buff and @4west .
And our participating brands:
Volkl, @K2 , @Line_Skis , @GilsonSkis , @CoalitionSnow , Nordica, Salomon, Dynastar, Rossignol, @ARMADA , @MajestySkisUSA , @J_skis , @season_eqpt

Extra thanks to our amazing team of testers:
@arnie_grape , @Brockmarzolf , Eryka, @emluuxas , @mvaltz , @asa_france , @hakofc , Lisa, @havanna , @Horsefacekillah .
&
Our incredibly patient filmers:
@aaronKalat & Philip Forsey
See you all next year.