This summer, Newschoolers teamed up yet again with Snow Park Technologies to create a comprehensive ranking of the best terrain parks across North America. Our list is decided using a 50/50 split between SPT data and our Park Poll results. SPT sent a consulting team to analyse the number and variety of features across North America's terrain parks. Meanwhile, we at Newschoolers asked you guys to tell us which parks you were most stoked on via our user poll. We then combined the results of the two surveys to form the final rankings, fit for Newschoolers' own discerning park skiers. Finally, we bring you the results for the Top 10 Parks in North America.
_
1. Mammoth Mountain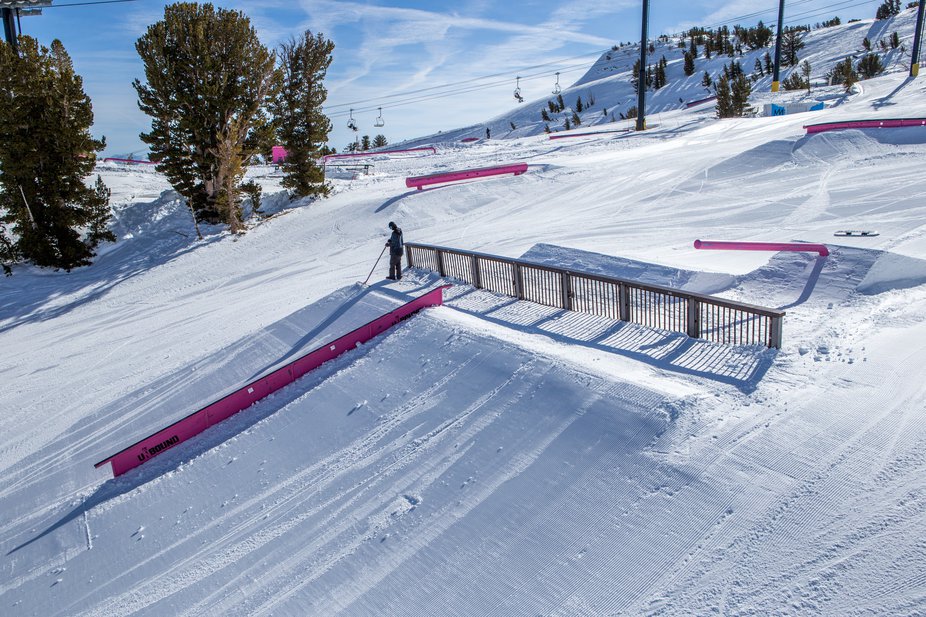 Last year's victor, Mammoth, holds on to the trophy this year, retaining the top spot as your favourite terrain park. It's no surprise to see Mammoth up their again after the insane winter they've had. Mammoth has been a home to skiers in the park scene since the early days and bred some of the greatest park edits of the last ten years including multiple BE Shows, Montage Inc, The Big Picture and last year's BE Inspired.
_
2. Northstar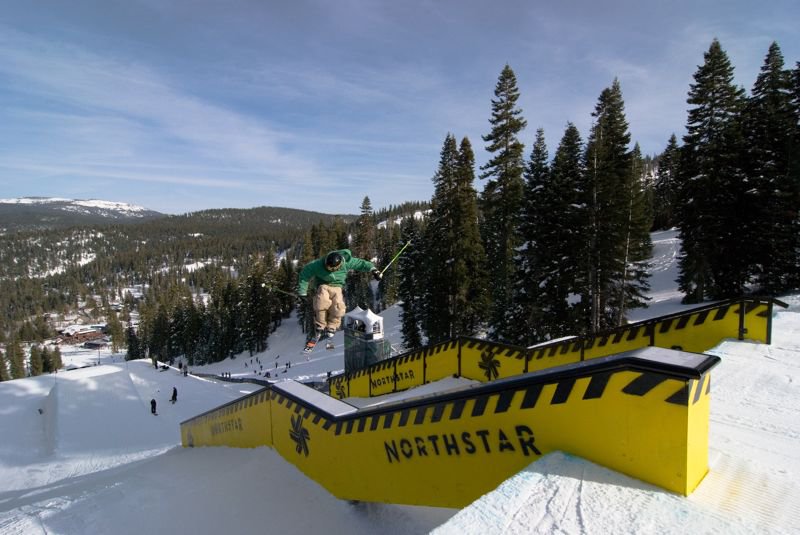 Northstar moves up three spots this year, snagging second place. Although it doesn't boast the biggest features it does offer shedloads of options full of creative potential dotted all over the mountain, making it a truly fun park to shred. We can also praise the winning combo of warm weather and regular grooming.
_
3. Whistler/Blackcomb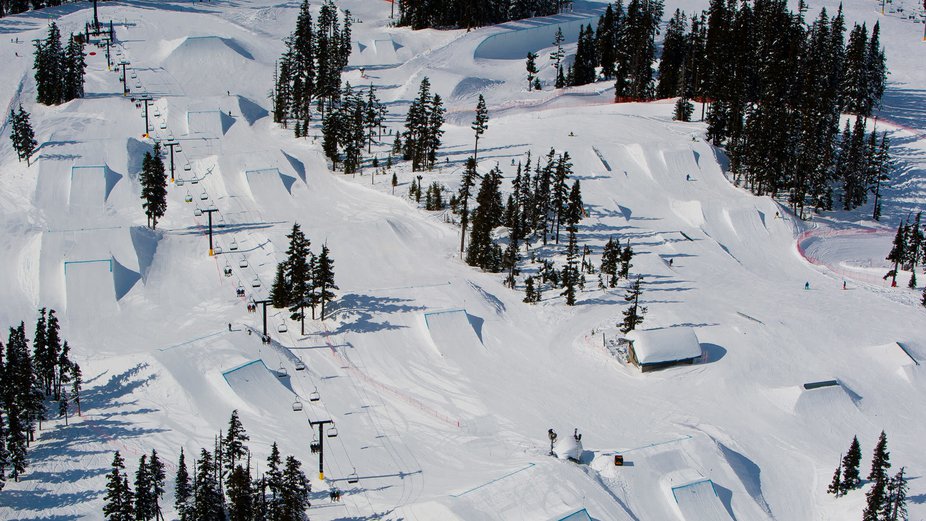 Reaching new heights this year with third place, Whistler's first-rate terrain accommodates not one, but two of the best parks each year to keep skiers content. Fans of Simple will know that Whistler's parks have fostered the unique talent of Jake Carney, and continue to produce a constant stream of rippers year on year.
_
4. Keystone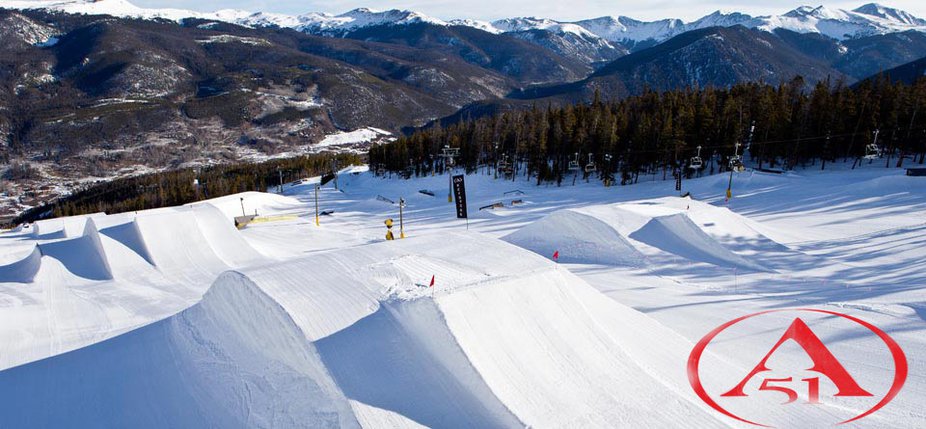 Last year's runner up, Keystone, is where you can find what some call the best jump line on the planet, the renowned Area 51 terrain park. It's the place to be for those who love to go big. Keystone is also known as the early season training ground for pretty much every slopestyle skier on the planet.
_
5. Big Bear Mountain Resort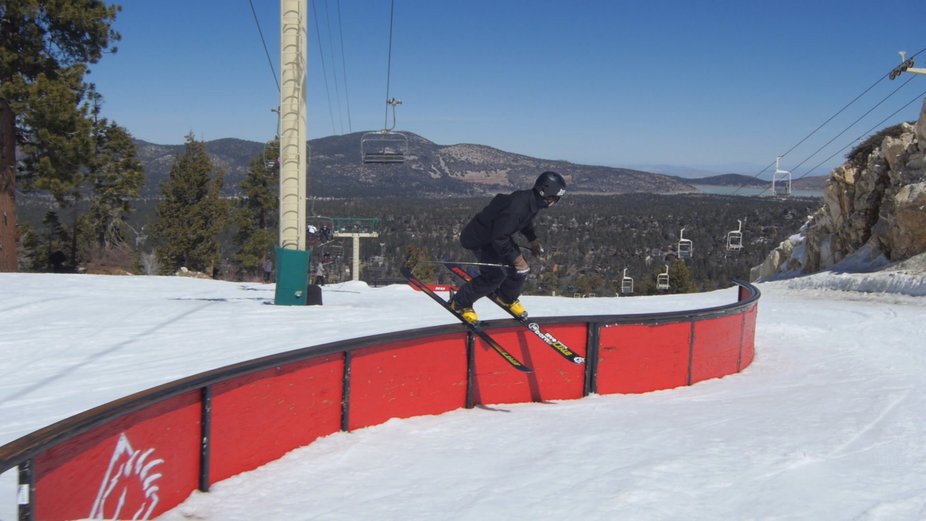 Creative skiers can get jib-happy at Big Bear Mountain, making the most of the innovative and unique park which offers great conditions all season long. With features all over the mountain, it's one of the best places to rip around and hit features while actually skiing. There are a lot of weekend warriors and it's one of the last snowboard dominated parks, but for those who like to get weird, you can't beat Bear.
_
6. Aspen Snowmass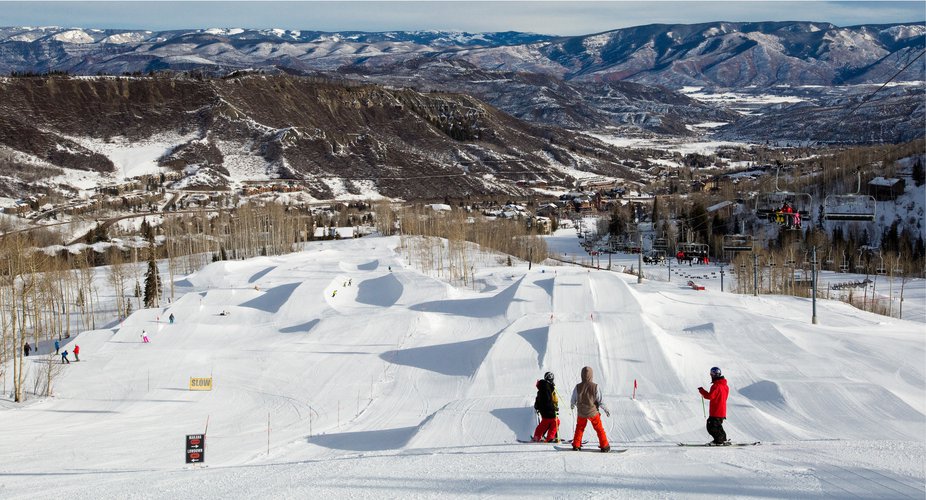 Climbing three places this year, Snowmass has been a fixture in the park game since the ATA days and it's still going strong, with an abundance of both jumps and rail features. The park's most famous son is Torin Yater-Wallace, who despite being a halfpipe superstar, has grown up there to be one of the great all-round jib skiers on the planet.
_
7. Mt. Hood Meadows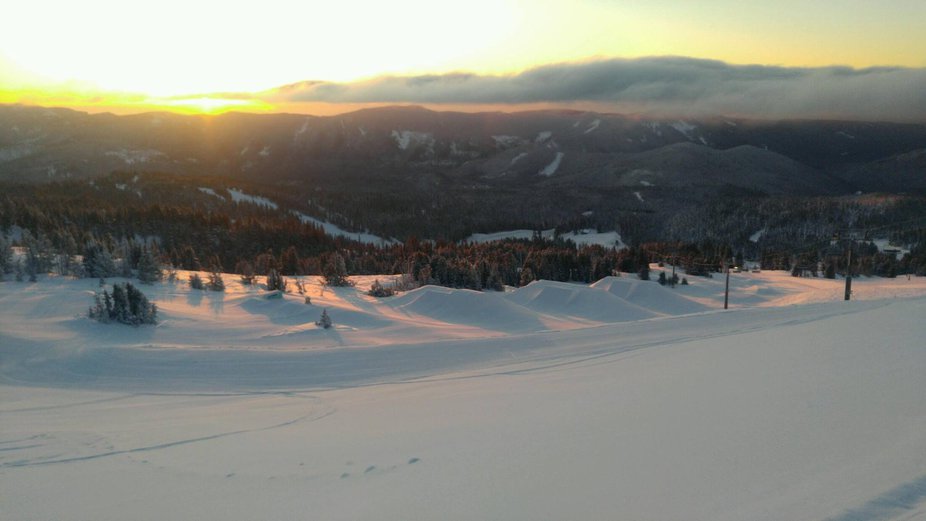 A newcomer to the Top 10 this year, Hood Meadows averages 430 inches of snow a year. Lots of snow means lots of building material and you voted the park this year's 7th best. The biggest ski area on Mount Hood, Meadows also offers great terrain all over the hill and, as it turns out, a great park too.
_
8. Copper Mountain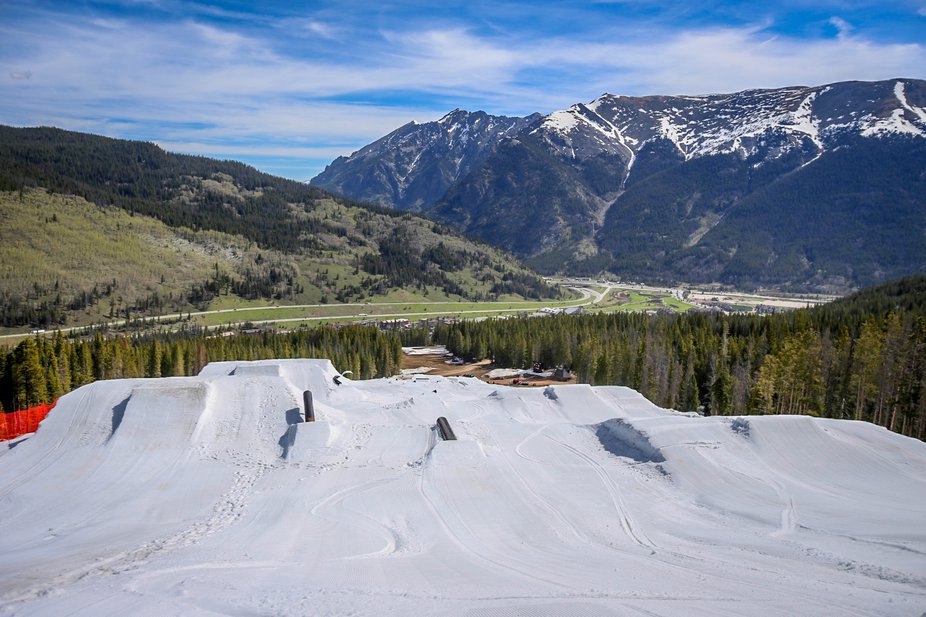 Putting together a world-class park year on year, Copper makes it into the top ten yet again. Often described as the most underrated park in Summit County, Copper has all you could want from a terrain park. As a bonus, it's the home of Woodward Copper and you'll find the only early season pipe and various grand prix pipe events.
_
9. Park City/The Canyons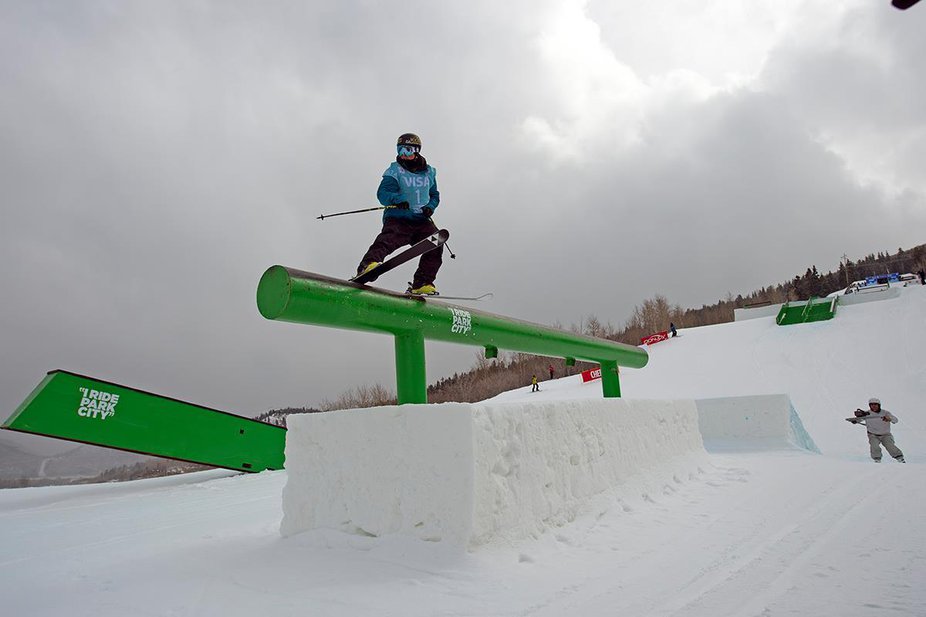 Dropping just one place is Park City. Its multiple parks and features are seen in so many edits that Park City's parks are probably the most viewed park on the planet. The popularity is largely down to the fast lap possibilities courtesy of high speed triple 'The 3 Kings' giving access to three park runs off the top of the lift. All of this and the full superpipe keep budding park skiers and countless pros happy all winter long.
_
10. Mount Snow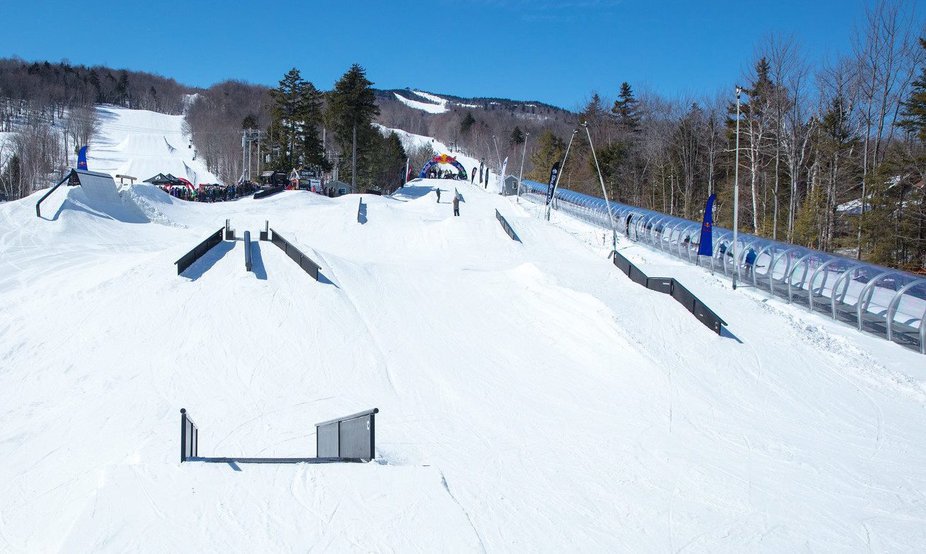 Pushing Sierra-At-Tahoe out of tenth place, our second newcomer to our top 10 list this year is Mount Snow. Carinthia at Mount Snow is arguably the best-know park on the East Coast. You'll recognize the park from numerous Meathead Productions shoots, not to mention their own C Parks movies and graduates include none other than Ian Compton, Dale Talkington and Lupe Hagearty, with rippers like Zach Masi and Calvin Lyons currently calling it home.
_
Thanks to everyone who took part in the Park Poll this year as well as SPT for all their work! Look out for our release of the Top 5 Midwest, Top 5 East Coast and Top 5 North West terrain parks.