Mother Nature has reported for duty, and last night's snow has started to cover the slopes at Alpine Meadows! Four to six inches of the stuff is currently blanketing the area around the base lodge.
A few extremely zealous skiers headed up the Kangaroo trail for a few inaugural turns, and others streamed into the parking lot to either follow suit or to just have a look at the winter scene.
Needless to say, we're beyond excited at the great start to what's predicted to be another snowy winter. Enjoy some fresh photos and we'll see you soon on the mountain!
October 5 snow accumulation on the ground near Alpine Meadows base lodge: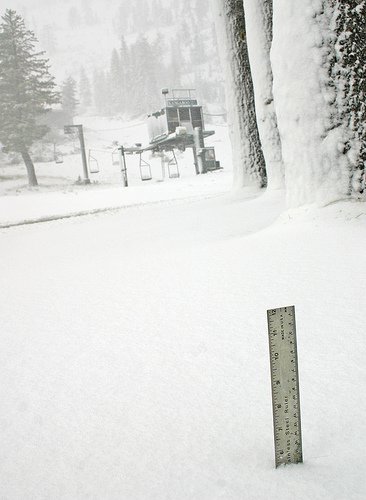 Three skiers hike up Kangaroo Run at Alpine Meadows for Oct. 5 turns: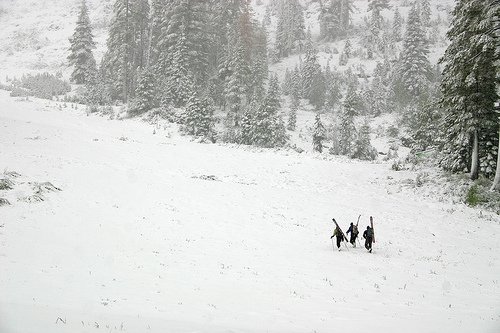 The Buttress hangs above the Alpine Meadows lodge with some fresh snow: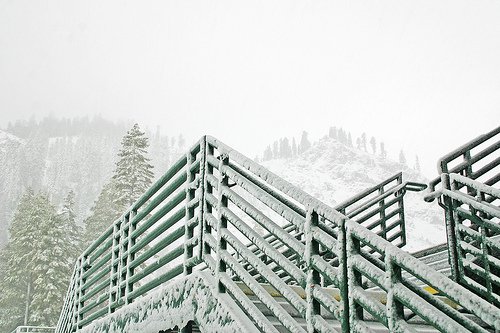 The sun doing battle with storm clouds. Current score: clouds 2; sun 1. :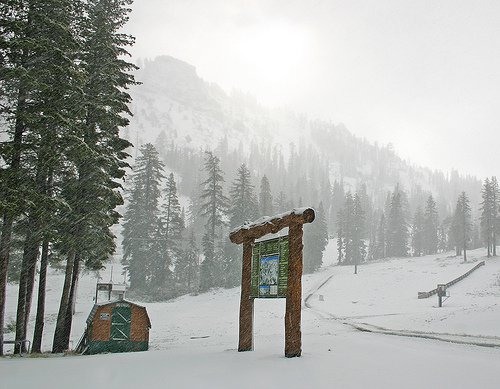 Looking up the mountain, the storm is still parked over the Pacific Crest: