Words by Victoria Murray-Orr
Photos by Camilla Stoddart & Hannah Johnston/Getty Images
Video by Jase Hancox
Gus Kenworthy and Devin Logan repeated their success at Winter Games NZ taking back-to-back victories in both yesterday's freeski halfpipe and today's freeski slopestyle.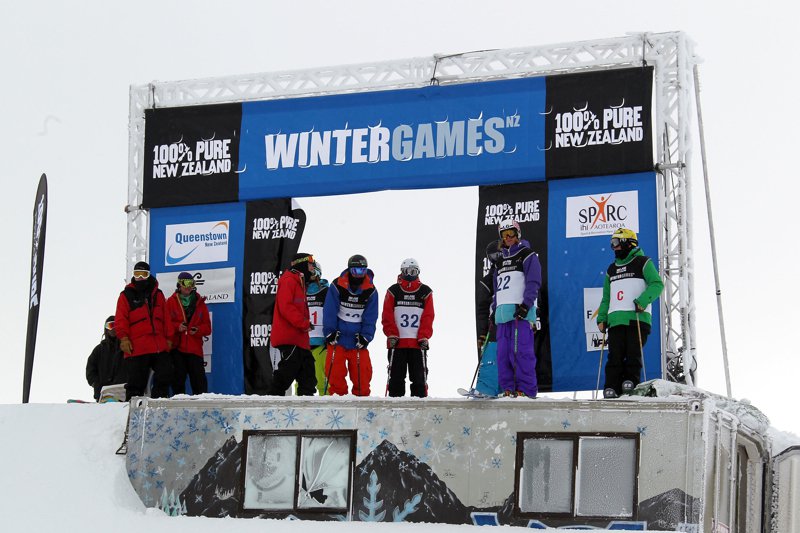 The Air New Zealand Freeski Slopestyle course at Snow Park NZ included an urban rail set with three rail options for the first platform followed by a jib jump platform with a pole jam, tractor tyres and a 45 foot jump, next a 55/45 jump, a 65/55 jump and then finally the Air New Zealand Lily Pad at the bottom.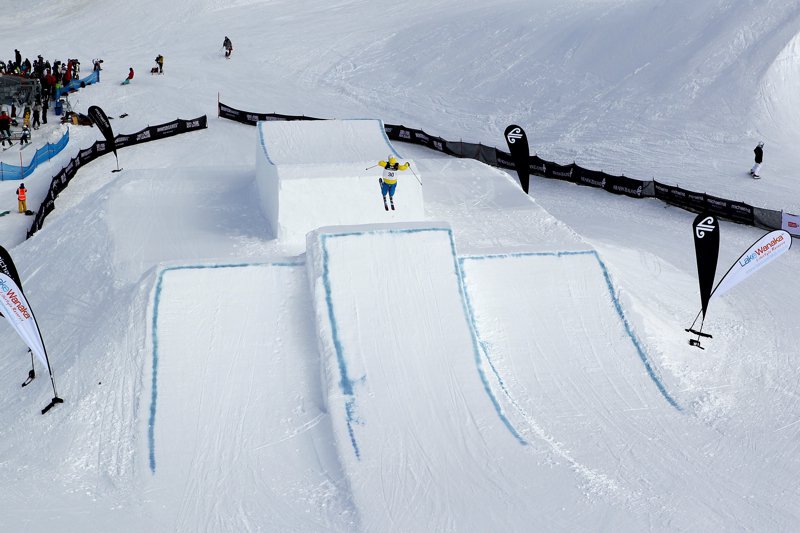 The men's finals kept spectators at the edge of their seats with most of the field throwing clean linked left and right doubles and flips off the lily pad.
The first run saw Gus Kenworthy (USA), Jonas Hunziker (SUI) and Nick Goepper (USA) in the top three spots, and in the end it was Gus Kenworthy in the top position once again, with a first run score of 87.75 a score that proved hard to beat.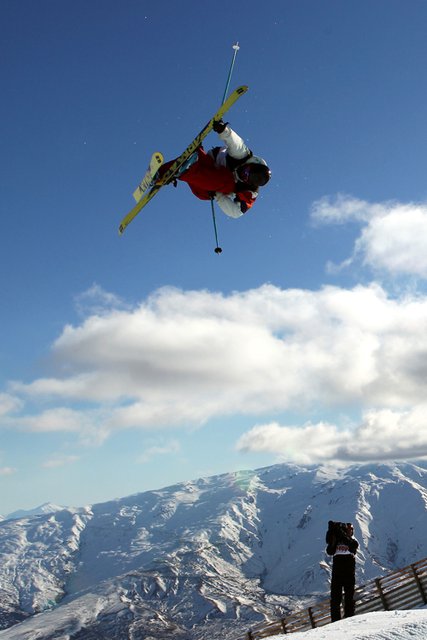 Gus Kenworthy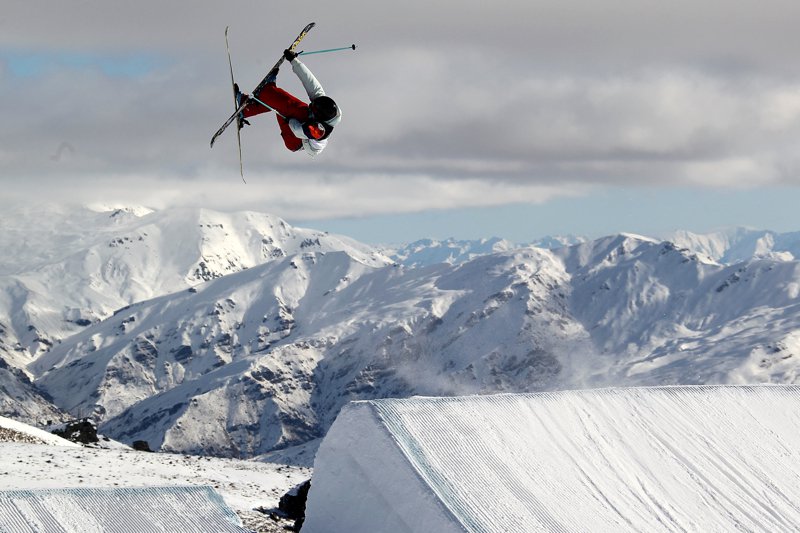 Kenworthy's dub cork 1260 mute on the first jump was a standout. The flow of his run was incredibly technical with a rodeo 630 off the cannon box straight into a double cork 1260 mute into a switch right 10 tailgrab into a switch 540 onto the lily pad and a rodeo 540 out.
Gus Kenworthy's winning run.
Having already switched focus to the next competition on his schedule Kenworthy said, "It felt great to win again today, fingers crossed I'll do the same on Saturday in the Big Air."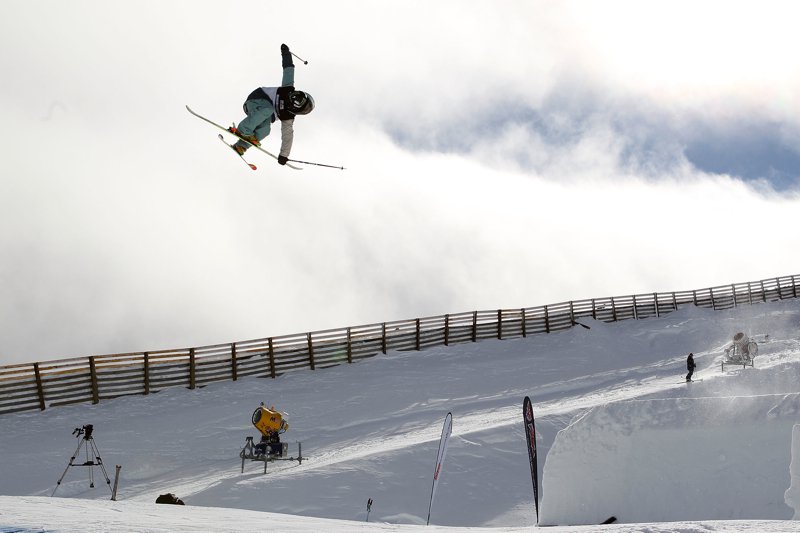 Jossi Wells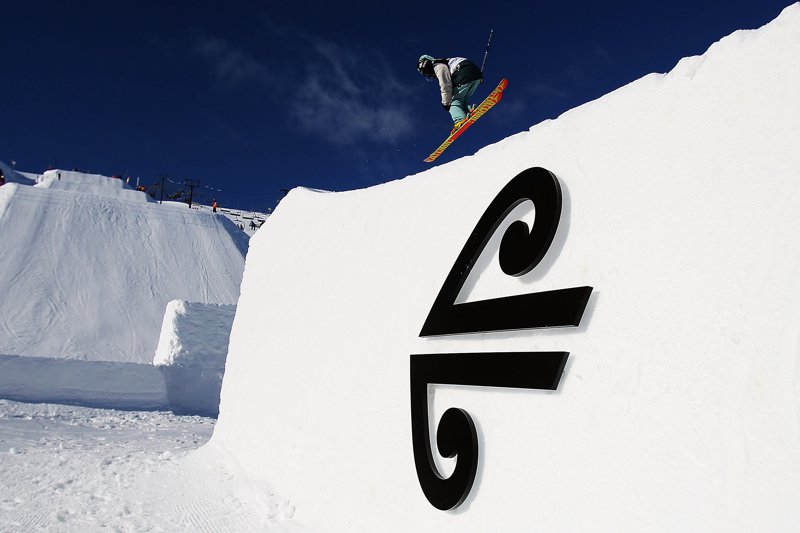 In second was hometown boy Jossi Wells. "Jossi's trick on the cannon box was unique and creative," said judge Victoria Beattie. "He ollied on from the side with a 450 off and then he went into a switch right side 1080 tail grab to a switch left double cork 10 and then a switch 540 onto the lily pad with a nose butter 540 off." Wells, who also podiumed yesterday in second place, ended with a score of 83.00 today.
Rounding out the podium with 81.25 points was America's Nick Goepper. Goepper was the only person in the top three who linked left and right doubles. It was his second run that bumped him into third taking the spot from Switzerland's Jonas Hunziker who crashed on his second run.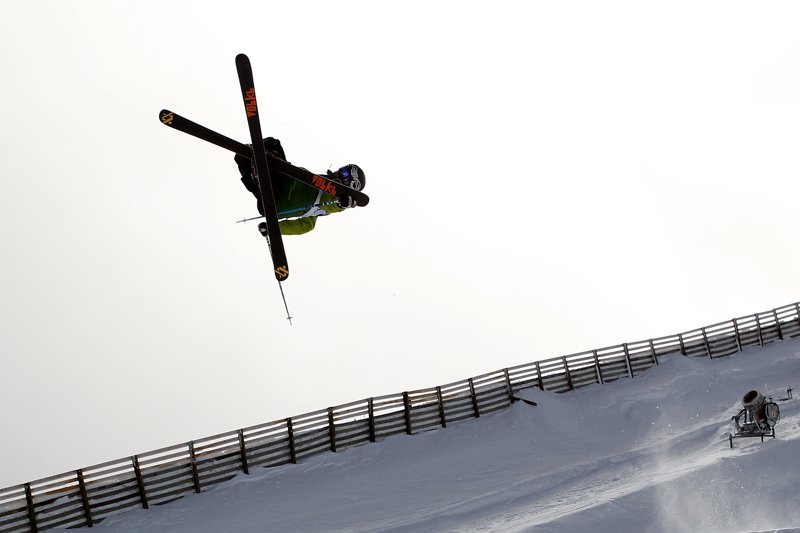 Nick Goepper
The women's field of ten elected to go straight to a three run final with AFP's overall champion Logan topping the podium for the second day in a row having won yesterday's halfpipe competition.
"Her run today was solid," said Beattie. "The cork 7 was a stand out trick."
Logan started her run with a lip slide to switchout on the down rail, then frontside to 270 out on the up cannon box and then a switch 5 to cork 7 to a straight on 360 out of the last feature and scored 79.75 points.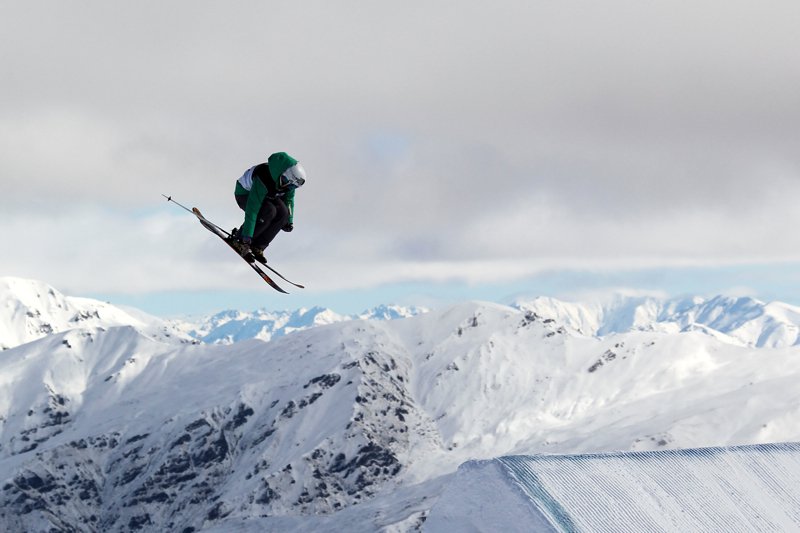 Devin Logan
An amped Logan was thrilled with her win, "It was great to win again today, as I have my sights set on both both the halfpipe and slopestyle disciplines at the 2014 Sochi Winter Olympics."
In second, it was Kim Lamarre, the top ranked slopestyle skier in today's competition. Lamarre was hot on the heels of Logan with less than one point separating them. Her run, which oozed with style, included a lipslide to switch on the downrail and then switch on to switch out of the cannon rail to a switch 5 safety to a big 540 mute to switch 180 in to 180 out on the bottom lily pad. She ended with 79.25 points just .5 off of Logan's top score.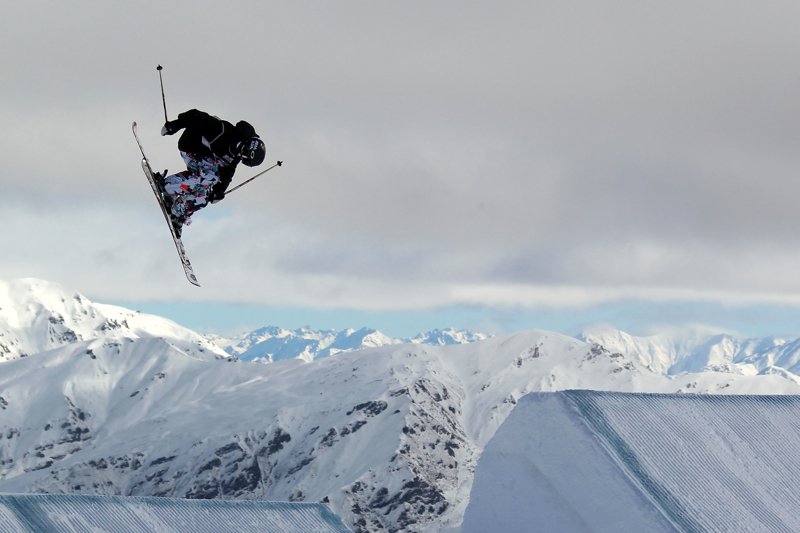 Kim Lamarre
In third place was Canadian Dara Howell finishing her day with 70.5 points.
New Zealand's up and coming skier Rose Battersby just missed the podium, skiing strongly and hitting the big side of the jumps with a big 720 on the final jump. She's someone to watch out for in the future.
Results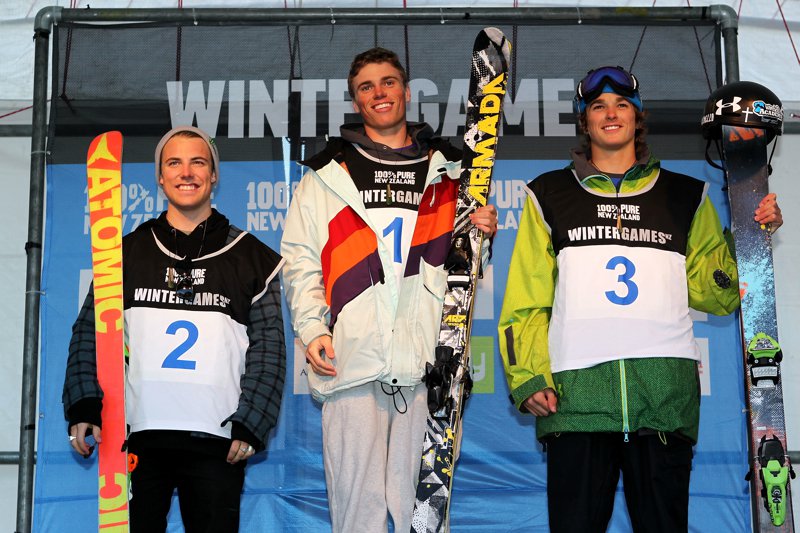 Jossi Wells (2nd), Gus Kenworthy (1st), Nick Goepper (3rd)
Men
1) Gus Kenworthy
2) Jossi Wells
3) Nick Goepper
4) PC Fosse
5) Jonas Hunziker
6) Chris Laker
7) Vincent Gagnier
8) Joss Christensen
9) Kai Mahler
10) Cyrill Hunziker
11) Erik Hughes
12) Yannic Lerjen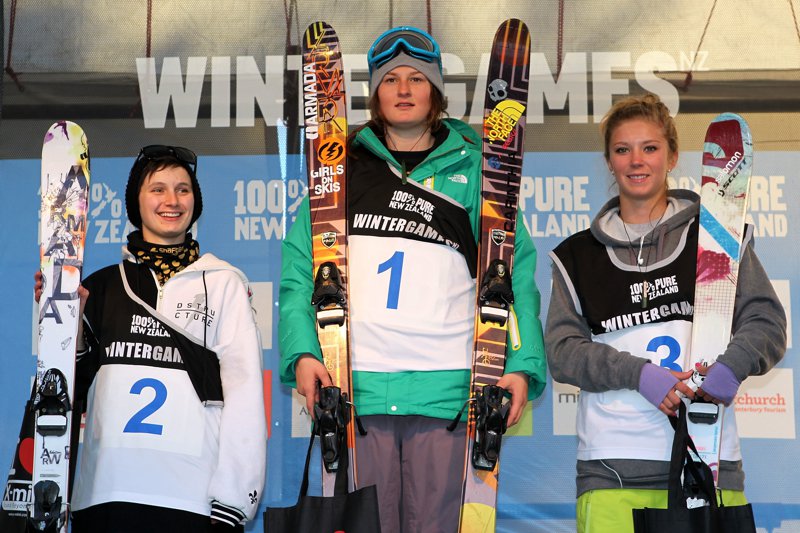 Kim Lamarre (2nd), Devin Logan (1st), Dara Howell (3rd)
Women
1) Devin Logan
2) Kim Lamarre
3) Dara Howell
4) Ashley Battersby
5) Chiho Takao
6) Jule Seifert
7) Nanaho Kiriyama
Michael Hill Winter Games Ep 2 from Jase Hancox BASKET PRODUCTIONS on Vimeo.
The New Zealand Winter Games is the first event of the year on the AFP calendar, so to see how it will affect the 2011-2012 AFP World Tour Rankings, go to afpworldtour.com.