Words: Tania Pilkinton
Photos: Camilla Stoddart
Video: Jase Hancox
Challenging, snowy conditions didn't prevent the world's top halfpipe riders from raising the bar in the finals of the Volkl NZ Freeski Open halfpipe competition Saturday at Cardrona Alpine Resort.
Taylor Seaton of the United States narrowly edged out Wanaka local Byron Wells in the men's final, while Canada's Noah Bowman rounded out the podium.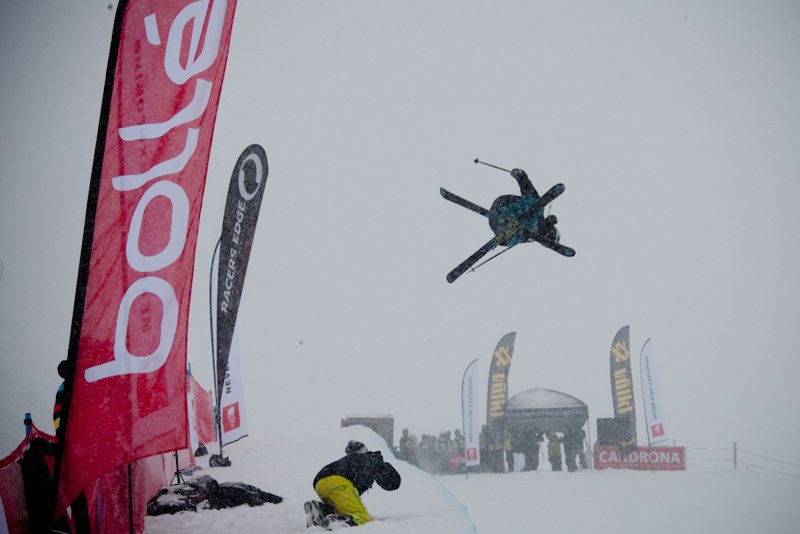 Taylor Seaton, en route to the top of the podium.
"Taylor and Byron showed the most amplitude of all the riders," said Head Judge Rafael Regazzoni. "In the end the difference for Taylor was that he was able to combine more tricks in his run and was slightly better technically."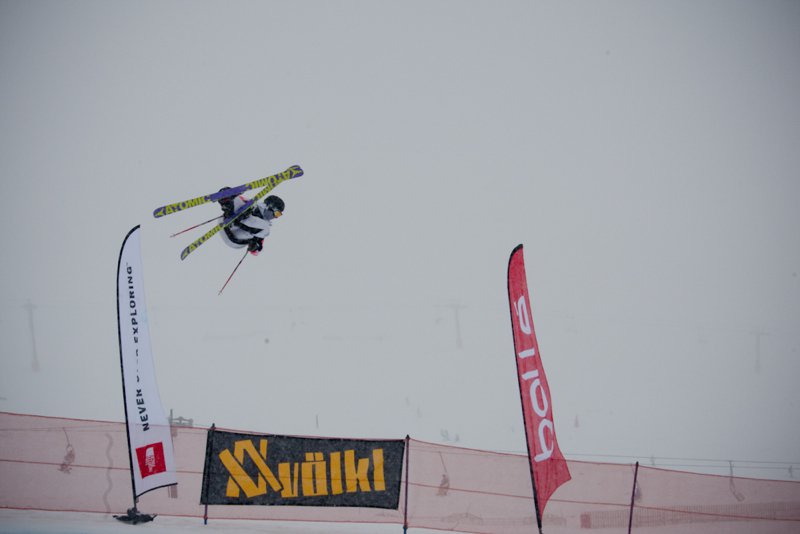 Byron Wells, boosting his way to 2nd place despite the conditions.
Regazonni specifically pointed to Seaton's huge alley-oop 900 as a difference-maker. "Byron went huge, but he missed out on his final hit and that cost him," said Regazzoni. "And Noah threw a big double flare but was unable to land it cleanly."
In the women's halfpipe final, Megan Gunning's final run score of 94.25 separated her from the rest of the field. Wanaka local Janina Kuzma was second, and US rider Jamie Crane-Mauzy was third.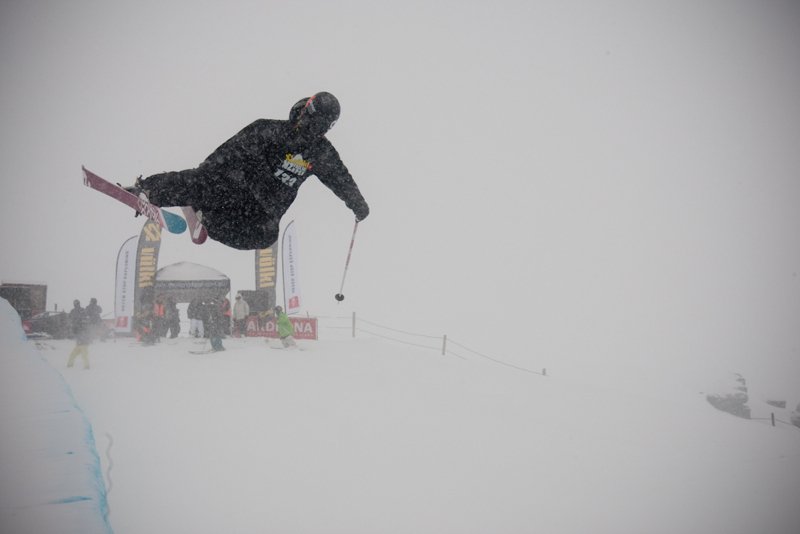 Megan Gunning picking up the first major win of her career.
"Megan threw down a huge cork 1080, a trick that not many women can pull off," said Regazzoni. "She was impressive. It was a fantastic halfpipe but the conditions made it difficult for everyone."
Wanaka locals Ryan Read and Raphael Beazley finished 18th and 19th, respectively, in the men's final. After Kuzma, the top New Zealand women were Mikey Austin (5th) and Hannah James (7th). Byron Wells' brother, reigning World Champion Jossi Wells, did not compete due to injury.
The Bolle Young Gun Awards went to Canada's Gunning (1st); Nick Goepper of the US (2nd) and Jonas Hunziker of Switzerland (3rd).
The Volkl NZ Freeski Open continues on 16 August with the North Face Big Mountain Competition at Treble Cone.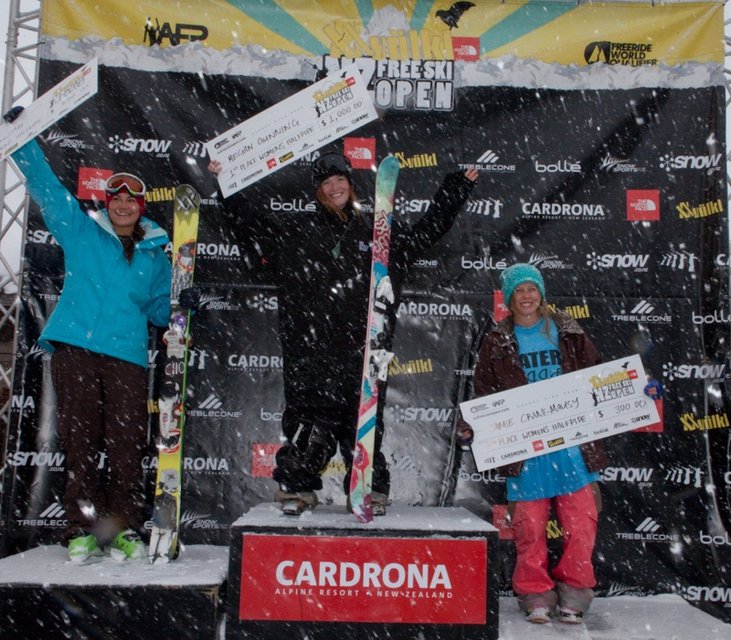 Janina Kuzma (2nd), Megan Gunning (1st), Jamie Crane-Mauzy (3rd)
Women's Results
1) Megan Gunning
2) Janina Kuzma
3) Jamie Crane-Mauzy
4) Anna Segal
5) Mikey Austin
6) Daniela Bauer
7) Hannah James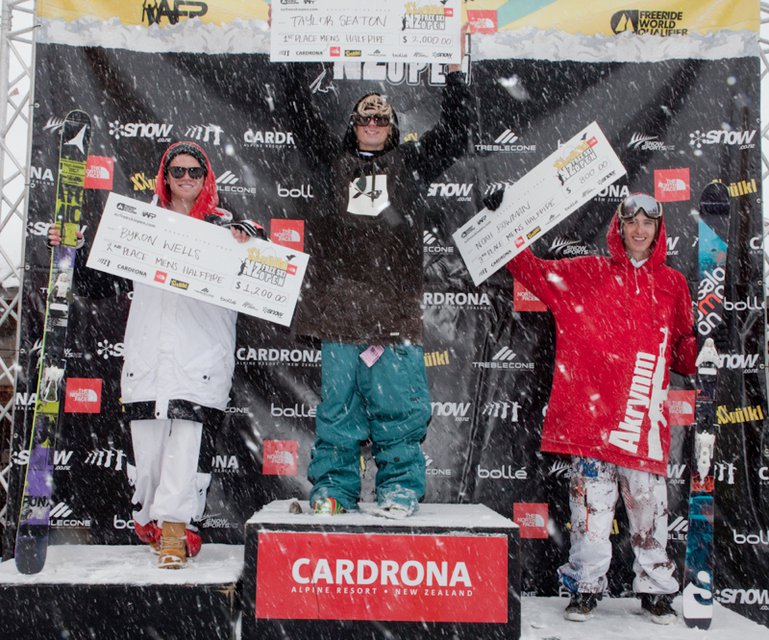 Byron Wells (2nd), Taylor Seaton (1st), Noah Bowman (3rd)
Men's Results
1) Taylor Seaton
2) Byron Wells
3) Noah Bowman
4) AJ Kemppainen
5) Patrick Baskins
6) Bobby Brown
7) Gus Kenworthy
8) Kris Atkinson
9) Henrik Harlaut
10) Wing Tai Barrymore
11) Jonas Hunziker
12) Frederick Iliano
13) Nick Goepper
14) Fabian Meyer
15) Kwang-Jin Kim
16) Mikiya Tanno
17) Manuel Manca
18) Ryan Read
19) Raphael Beazley