As we prepare for the winter 2014/2015 season we would like to introduce you to our newly updated website. When redesigning our site we kept a media-forward mindset. The new features will allow our fans to more easily view and access updates from our team, featured product updates and all things Saga.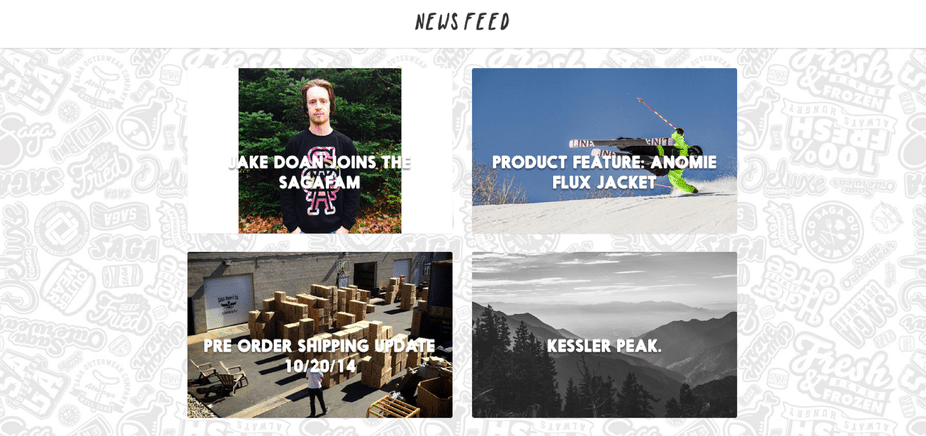 The News Feed pulls images and information directly from the Saga Blog. Bringing our users one step closer to the most recent information.

The Video Feed features thumbnail icons linking to the most recent and featured videos from the SagaTV Youtube Channel.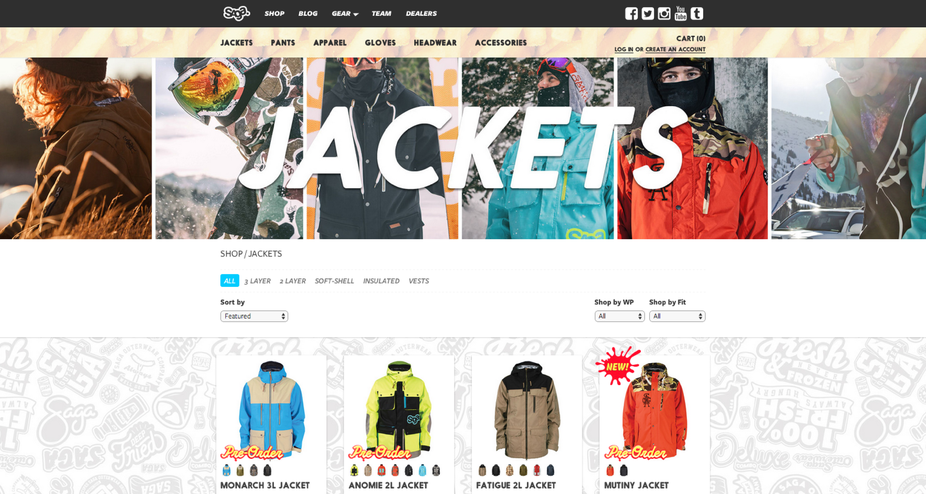 All product pages and categories have been updated. This new layout streamlines the process of viewing all products and styles.
The new site is expected to go live by Friday morning (10/24/14).