For those who don't know who Nelson Carmichael is, take a history lesson in ski history. Not only did he win a Bronze Medal in the 1992 Winter Olympics Nelson, he ended up taking home 12 World Cup event titles.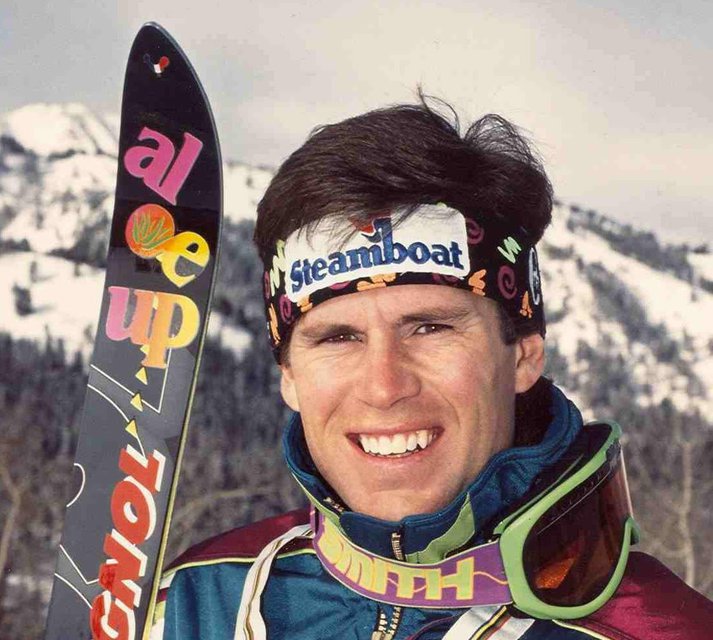 To hear more about Nelson check out a quick autobiographical list from his own website: http://www.nelsoncarmichael.com
? Born in 1965, Columbus, Ohio. Then moved to Buffalo, and Niagara Falls, New York. Learned to ski at about three years old, but only skied a few times a year.
? Moved to Steamboat Springs, Colorado when I was 11, been here ever since. Skied a lot more!
? Joined the training programs of the Steamboat Springs Winter Sports Club when I was 12, first in alpine racing, then freestyle and specifically mogul skiing. Skied constantly!!
? Made the U.S. Development team and starting competing throughout North America in 1983.
? Made the U.S. Ski Team and competed on the World Cup Tour in 1984. I struggled with international competition for the first few years, still learning the sport and always feeling a little behind.
? By 1988 I started winning events, and through a ton of hard work became much more consistent. I ended up winning the World Cup Mogul title that season and fought incredibly hard to win the title in 1989 as well.
? Skied a reduced schedule the next couple of years, waiting for the 1992 Olympics. Having crashed in the finals during the mogul's demonstration event in Calgary back in 1988, I really wanted another shot in '92.
? Things worked out pretty well at the '92 Games in Albertville, finishing in third for a bronze medal. As a competitor, I wanted to win so looking back that one is always bittersweet. To be honest, I am more proud of two World Cup titles and six National Championships than a bronze medal. Of course, the Olympics are by far the most popular, so I?m certainly not complaining.
? Feeling that I accomplished most everything I could have after nine years on the World Cup Tour and two Olympic Games, I starting competing on various pro tours through the mid nineties. While that went well, I realized that competing for twenty years was plenty and I retired from competition.
? I am now involved with promotional efforts for the Steamboat ski area, and other companies, real estate, equities, and enjoying time with my son Noah.
? For more specific info, please check the Bio page.
Happy Trails,
Nelson