Words by Jeff Schmuck
Photos by Ben Hebert
On Saturday, September 13th, the International Freeskiing Film Festival was culminated by the unforgettable NS Awards at the Telus Theatre in Montreal, Quebec, Canada.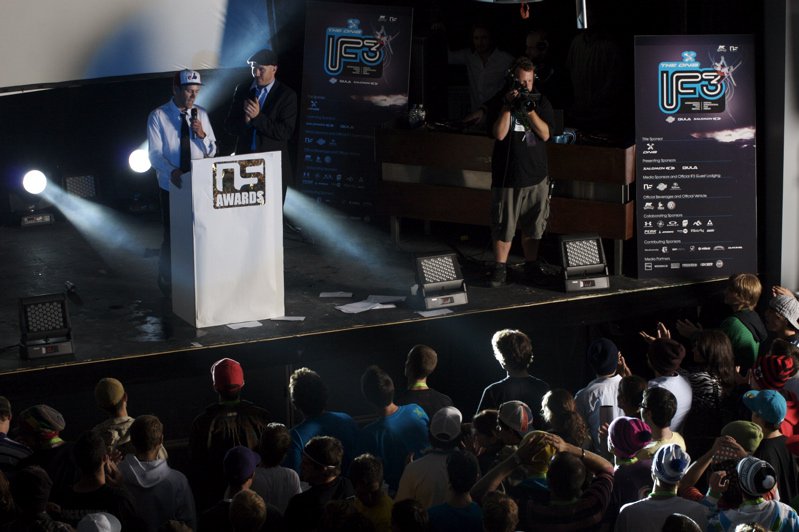 16 awards were given out to honor the best of this year's films, including five AM awards, seven Pro and four that were open to both. The show was hosted by John Symms and Philou Poirier, and included presenters such as Sammy Carlson...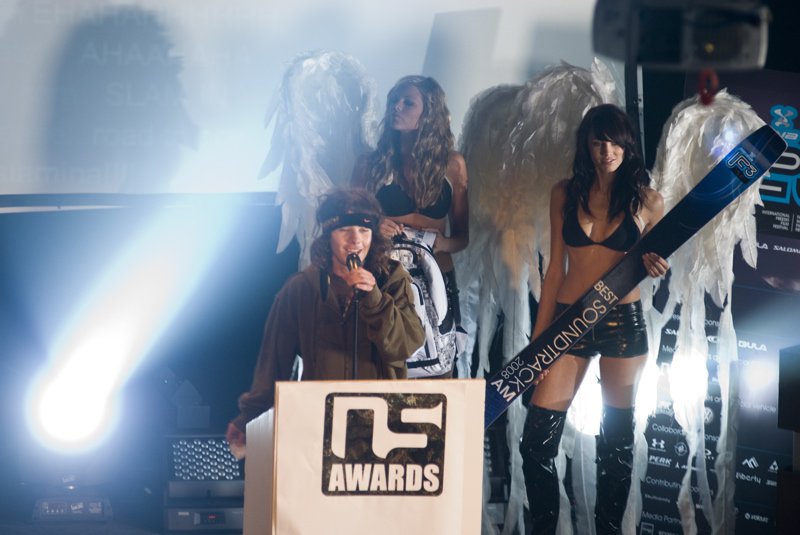 Tanner Hall...
Johnny Decesare...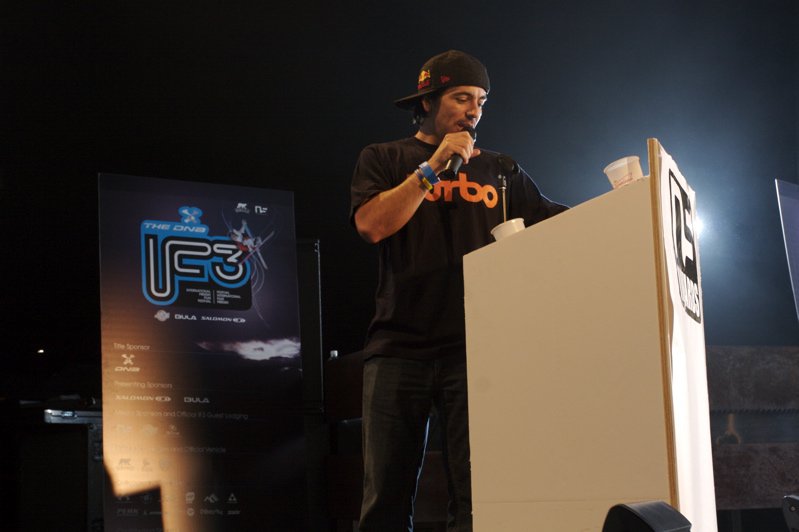 Eric Pollard & Chris Benchetler...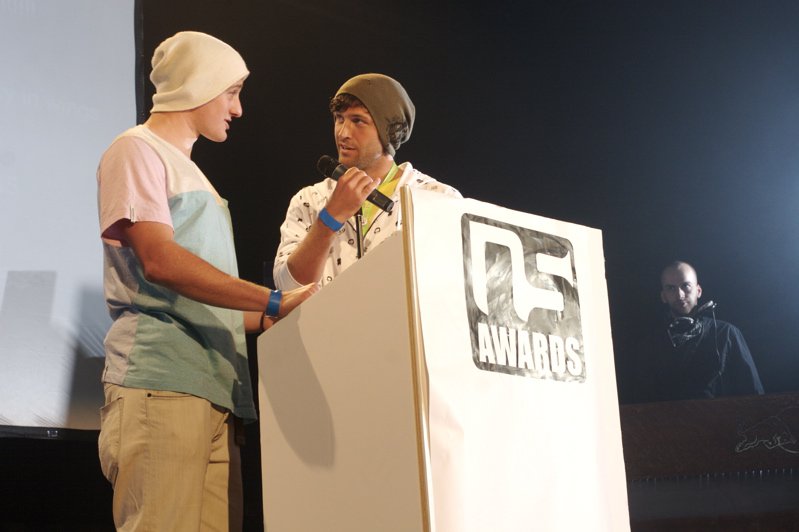 Doug Bishop...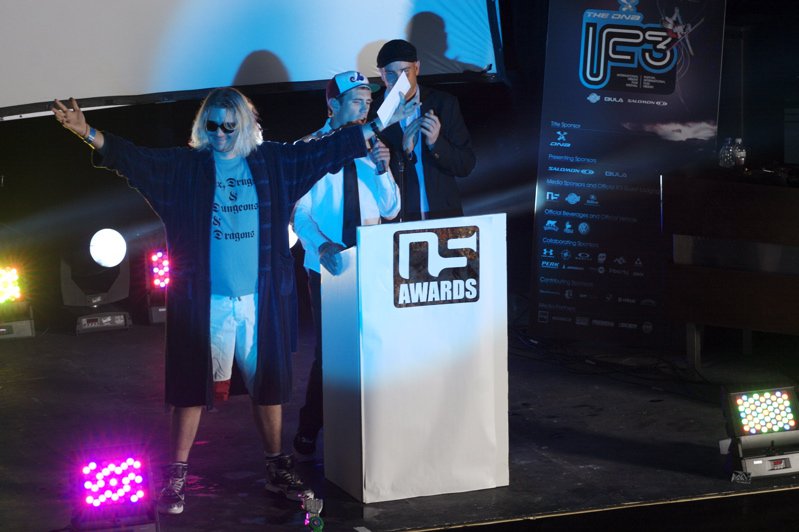 The 3 Phils...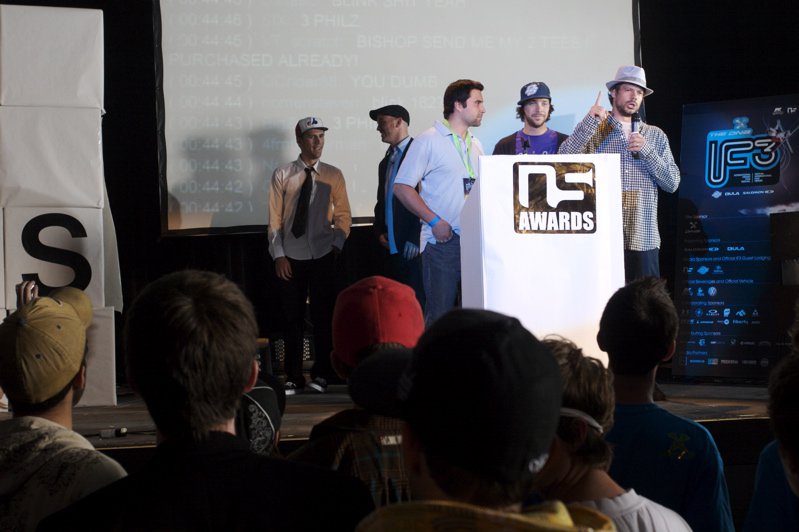 and together on stage for the first time in years, The New Canadian Air Force: Mike Douglas, JF Cusson, JP Auclair and Vincent Dorian...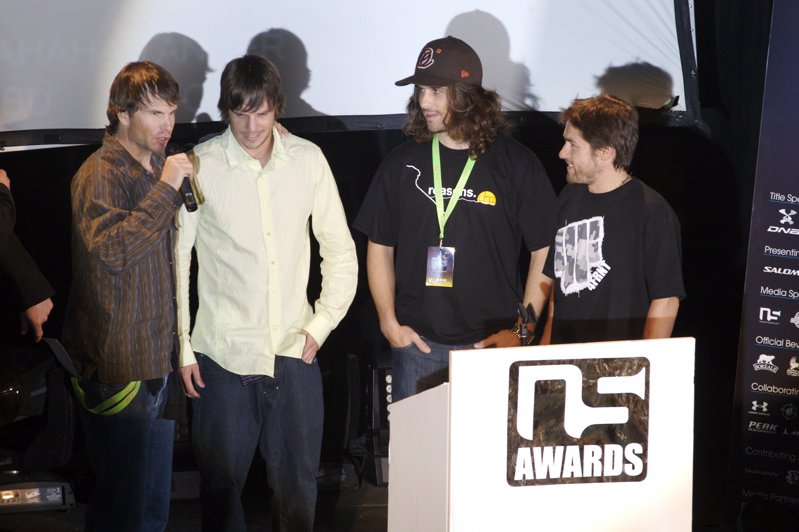 NS offered a live broadcast of the event, but for those of you who missed it (or for those of you who were there and just want to relive the magic), the moment you've been waiting for is here.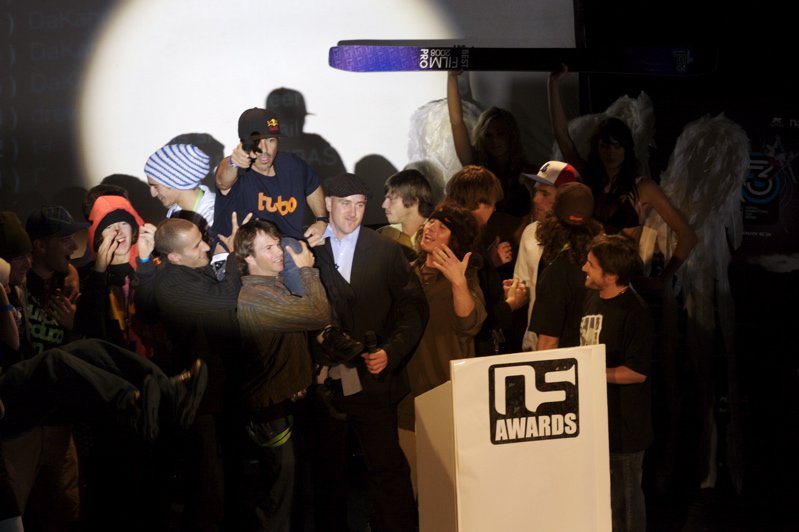 Johnny Decesare winning the award for Best Film for Reasons
Head on over to the NSTV page (http://www.newschoolers.com/web/content/pagetemplate/name/nstv/page/nstv) to check out the show in its entirety and all its glory (including the pre-show complete with a plethora of hiliarious interviews conducted by our main man Mike Rogge), as it is now available for on-demand viewing whenever you want.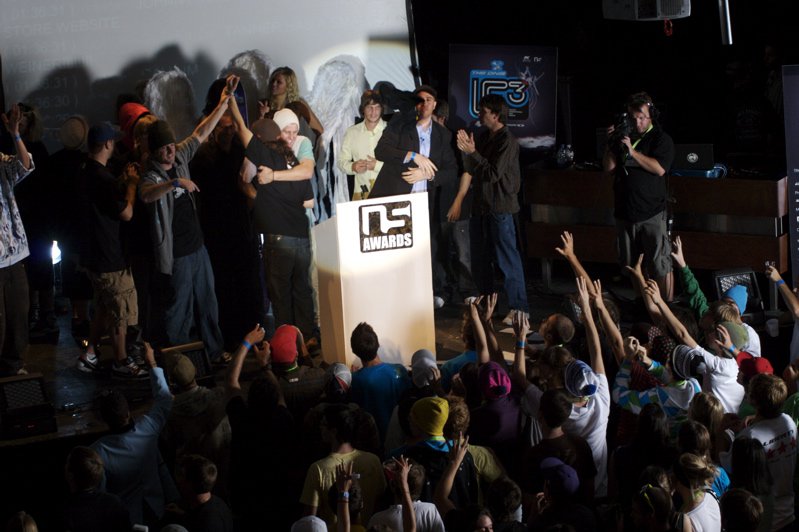 Enjoy the debauchery...
http://www.newschoolers.com/web/content/pagetemplate/name/nstv/page/nstv