For the past 4 summers Evolve Chile has been holding it down in Chile,
South America. This upcoming summer is shaping up to be pretty epic
with our new lodge, new air Bag in Valle Nevado, and a slew of other program which we will introduce in the next few weeks. Every year we have
been blessed with endless amounts of powder, amazing surf as well as
pretty solid park sessions in Termas de Chillan and Valle Nevado.
Although our camp does not focus strictly on park we do know that after
the pow has been tracked out and building and hiking backcountry
booters have tired us out we have nothing left to do but shred the
park. Knowing that enough campers like the park we have decided to step
it up and make the park in Valle Nevado bigger and better. We will be
making the park bigger and better with our partnership with Valle
Nevado. We are super stoked to be partnered, with the best mountain and
resort in South America. Stay tuned for some more news. Endless winter with Evolve Chile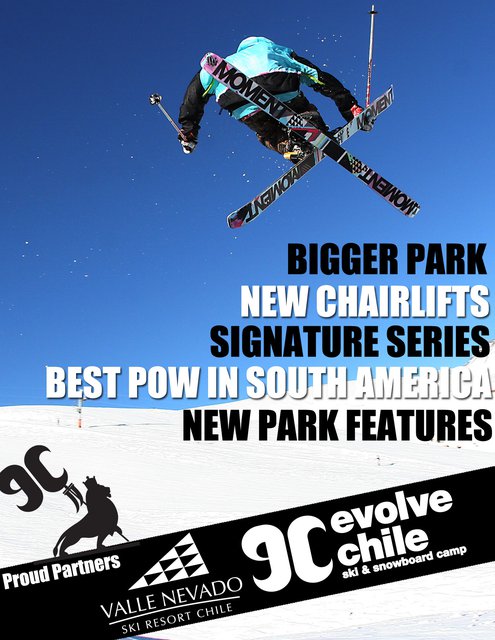 Last summer all the campers were super stoked on the Air Bag we had in
Termas. This summer we will be having the same thing in Valle Nevado.
The bag will be the same size as the one we had in Termas.
 
 
Valle Nevado is also setting up new chairs to service a whole new section of runs. The installation process has begun.
All lined up and ready to go. The new runs are going to be kick ass!
Dang.
Crew going hard during the off season to have it all set up in a few months.