Home sweet home is what they say, and I truly agreed today. Sore body and a well deserved day off. Drove from Kongsberg this morning, and flew from Sandefjord to Trondheim. Had a quick coffee with some friends at work (airport), before I headed home to the couch.
Took a few pictures in the air over Norway today. Beautiful country!
Somewhere south of Sandefjord. I think it might be Tjøme what you see straight ahead.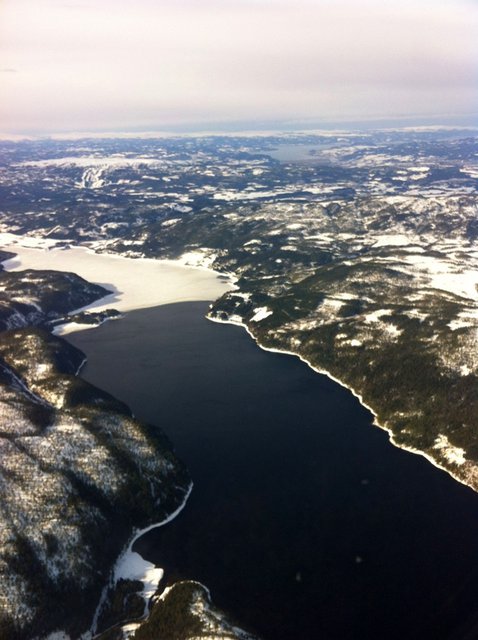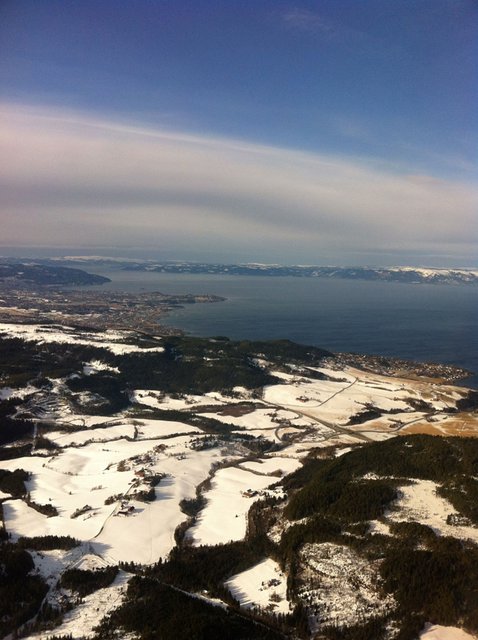 Trondheim city. I thought Lillehammer (Lilyhammer) was beautiful, but Trondheim is not too bad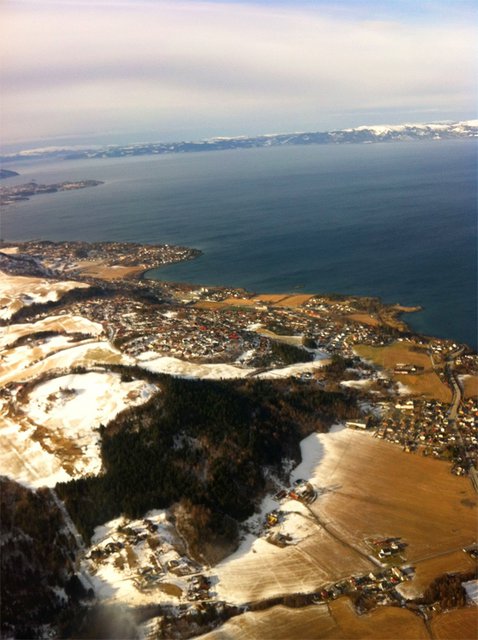 Clear to land. Seatbelts fastened.
Over and out from home, time to get some more coffee.