Mt. Nebo stands at 11.928, the highest peak in the Wasatch Range. Accessable from Mona, UT, majestic Mt. Nebo is a true gem. You approach via 4×4 road which you drive to the snow line. The climb is big 5-6,000 feet, so what better time to start hiking than 10am. The weather called for cloudy conditions so we were banking on that to aid our ascent and safe ski decent. You skin up the road for a mile or two and reach a slide path which you follow up the mountain. You follow this slide path for probably 4,000 vertical feet. We had great skinning conditions it was about 8 inches of bonded snow on ice.
***any visitors tonight, i will write some more tomorrow. im out!
AltA alpenglow. Leaving alta at 630am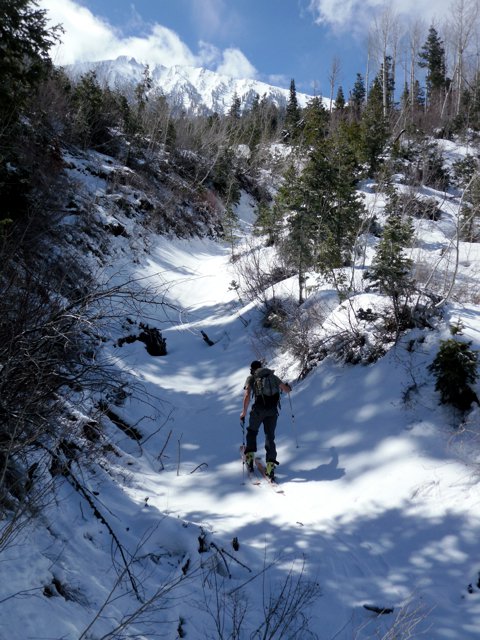 headed up the slide path, Mt. Nebo in the background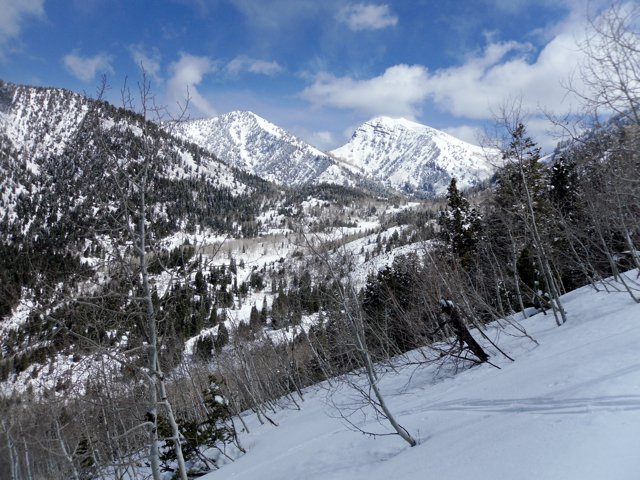 Great scenery
Will split boarding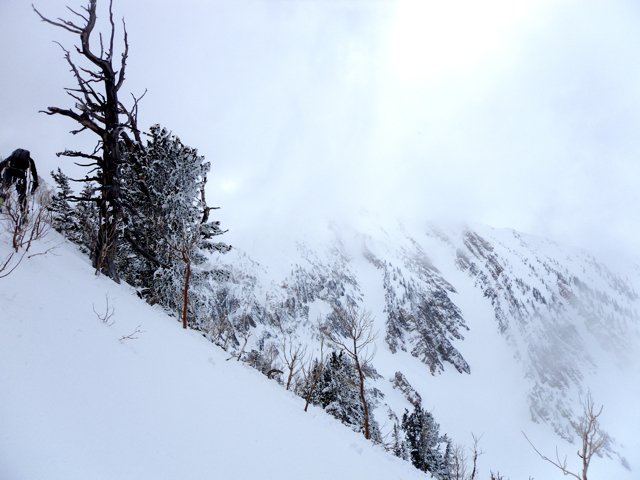 Mt Nebo's Couloirs show themselves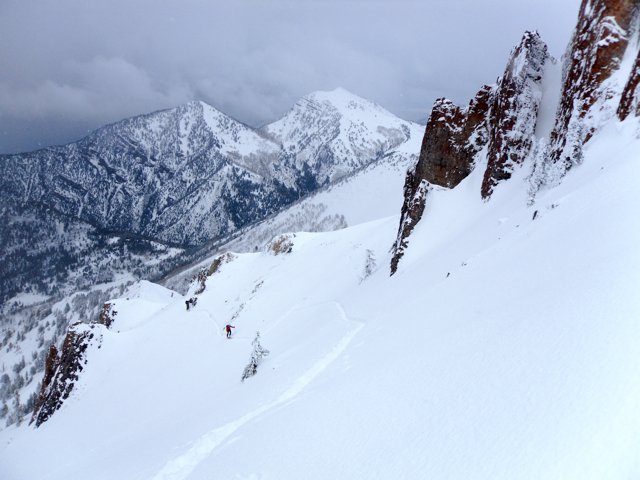 Traverse towards summit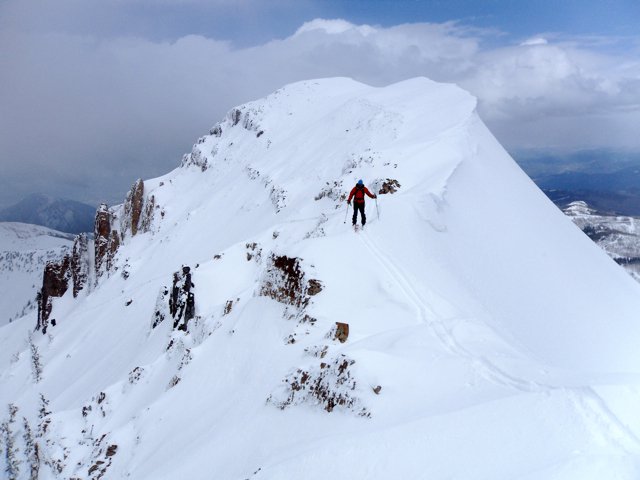 Jake on the summit Ridge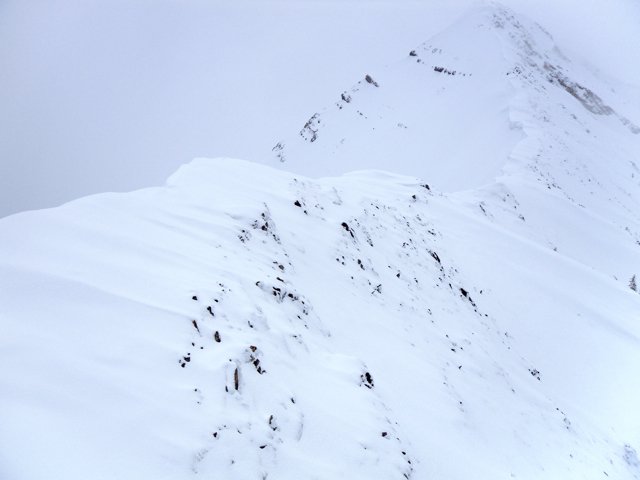 Nebo shows it's self.
Walked by this couloir, at the time we were headed for the one west of the summit.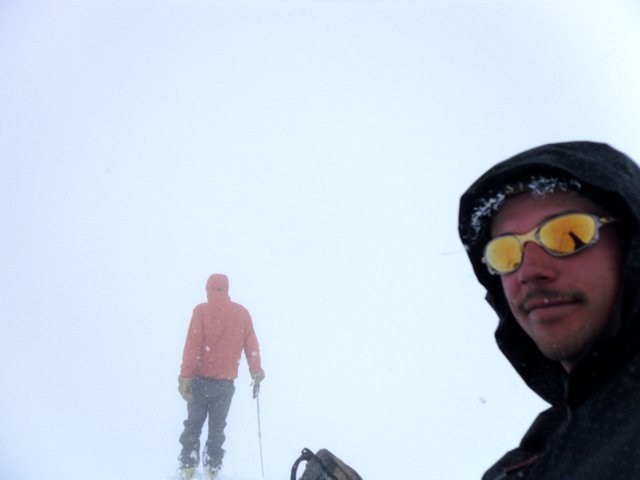 Summit photo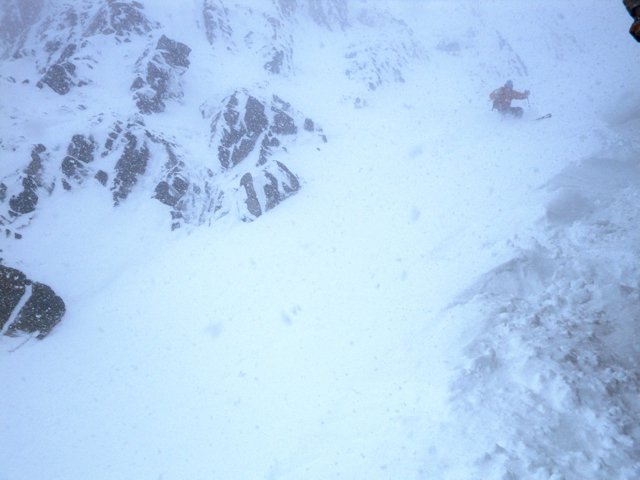 Jake getting DEEP on neebs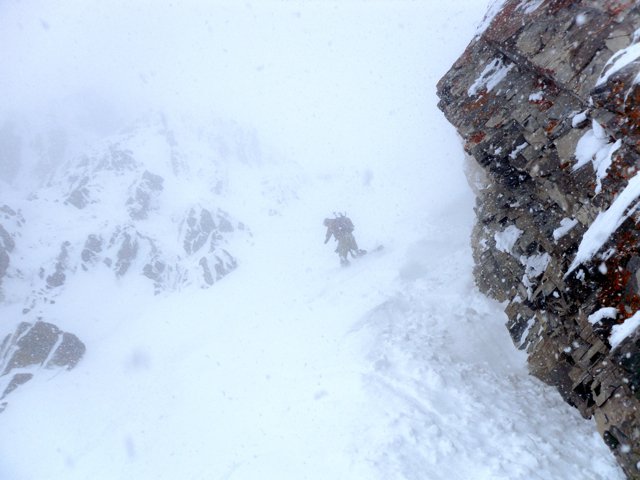 Will schralping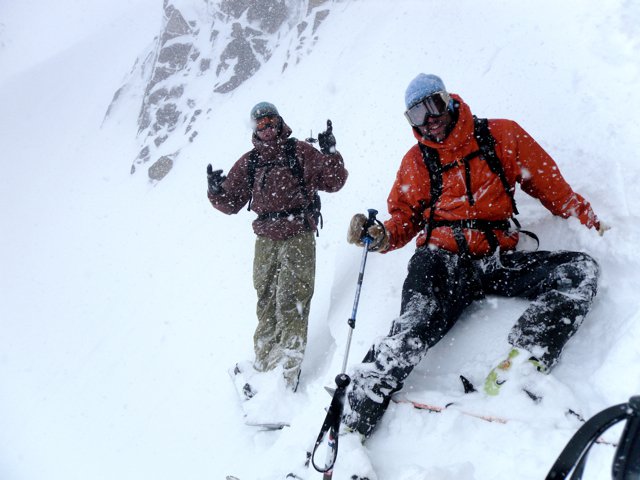 Boys pause for a rest where its safe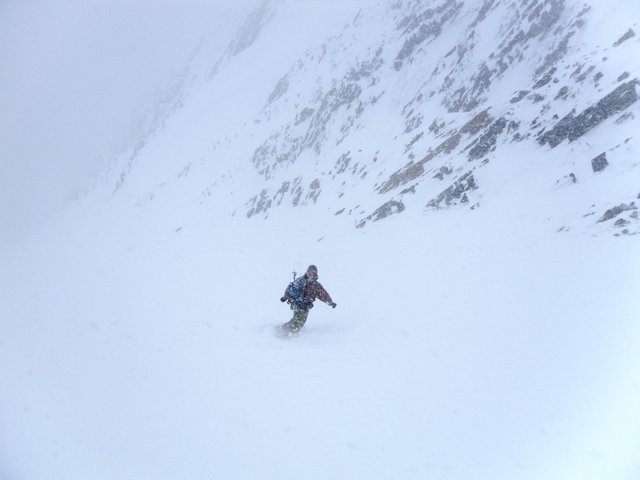 Into the great wide open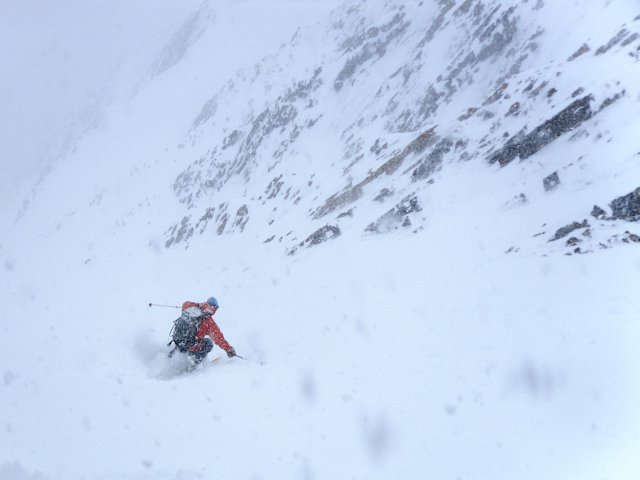 1/4 of the way down the couloir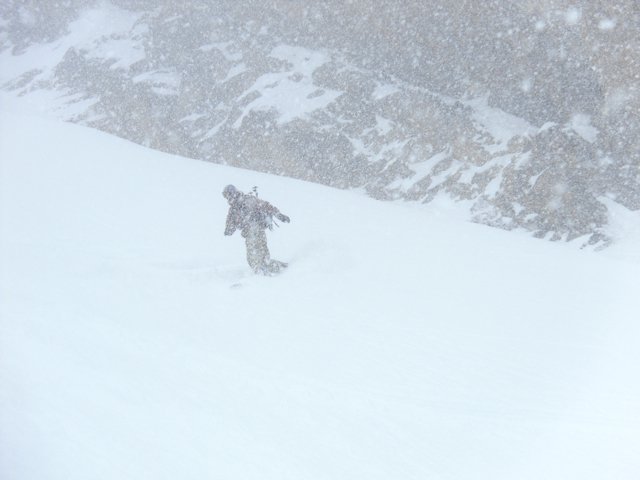 High rate of snow!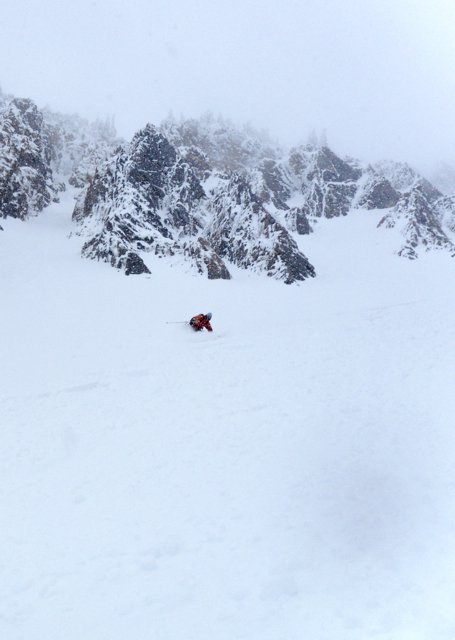 JAKE NEEB DEEP
Might make it out of this one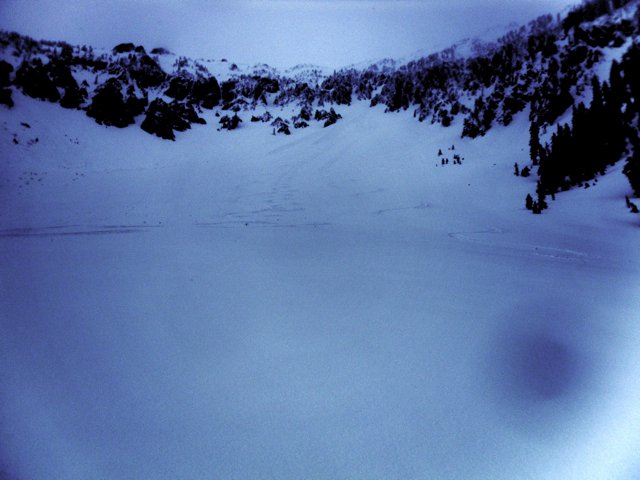 poor photo from the basin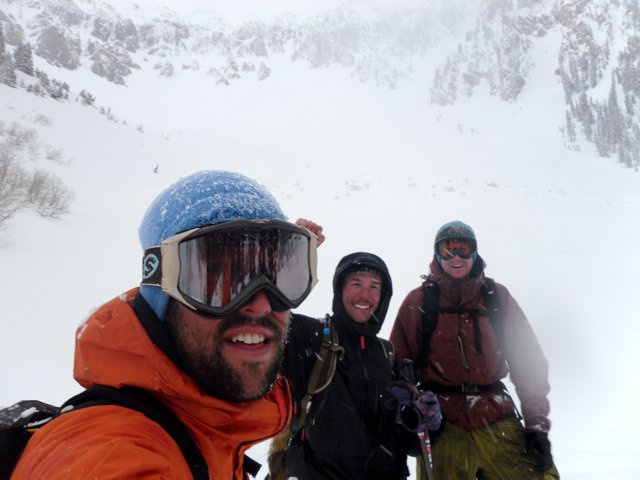 SKIERBOYZ CHARGED
Nebo from the road, we hiked the left most snow covered ridge up then followed that to the right to the summit.