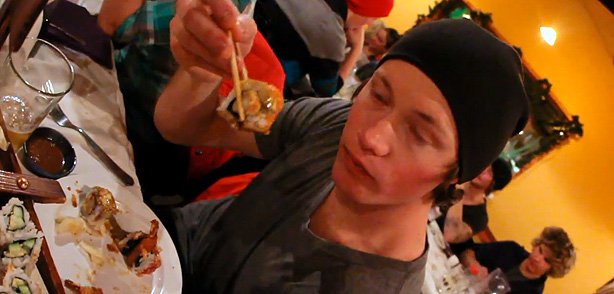 We all love a new web series when it pops up and punches us in the face so it's no surprise that when Mike Riddle pops up and throws a right hook, we're going to stand there and take it. In Pipedreams episode 1 we'll follow Mike around the world for a behind-the-scenes look at life as a pro skier. There are guest appearances from the rest of the Canadian Halfpipe Team and fellow pro skiers throughout the season so don't go anywhere.
I'll make sure the latest and greatest episodes go up as soon as they're available!
Related posts:Mike Riddle Wins the Winter Dew Tour Superpipe. Mike Riddle ended up taking the spoils in Breckenridge, with...
Winter of Wells: Byron Wells & Mike Riddle play PIG It may have been a slushy day in Park City,...
Mike Hornbeck: May 2011 Ahhh Mr Hornbeck. You know it's summer when you crave...