What's up everyone! Just dropping in and giving you a little insight to
what I have been up to this year. So far, it has been going very well.
I started out shredding 4th of July bowl in Breck on some tiny homemade
rails, ghetto but real fun. After doing that a few times A-basin opened
up with one very tiny run and a couple little park rails. It was good
to ride a lift and ski laps again. Once we got our feet back we filmed
a couple edits.
http://media.nscdn.com/uploads/member/videos/1226020612Abasinnn.mov
I then ended up going to Tahoe for the Boreal rail jam. This was so
much fun. I did everything I wanted to do. I have been having so much
fun hitting rails lately and trying to do different stuff. I live with
all snowboarders so I am heavily influenced by them. I have the most
fun riding with everyone I grew up with; snowboarders. I think skiing
has a lot of potential to progress on rails not just only doing switch
ups and spinning out. Here is an edit from Tahoe.
http://www.vimeo.com/2616272">http://www.vimeo.com/2616272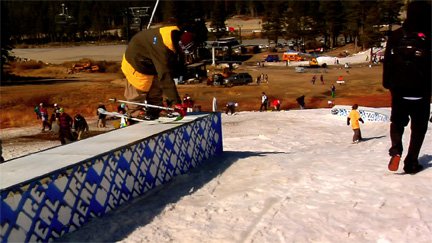 A few weeks later keystone, breck, and copper all opened. I met up with the Jiberish family and we had a lot of fun, in some really cold conditions. Colorado in November and December is so cold. It's always fun shredding with Jiberish and making edits.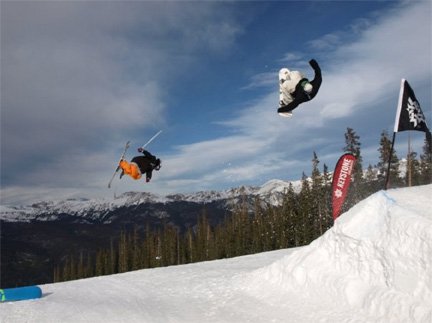 http://www.newschoolers.com/web/content/videos/id/226567/cat/top/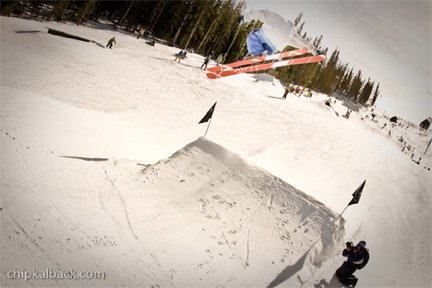 Thanks for reading; another update will be dropping from my first film trip of the season with Level 1. Keep shredding and always be ignit. Whewwwwwwww!