Words and photos by Josh Satterfield
The Men's Slopestyle Final was as insane as ever this year at X. A living legend, Andreas Hatviet, announced that this would be his last X Games so that he could spend more time being a father to his 2 year old son and a husband to his wife. Gus Kenworthy threw the first triple ever to be performed in a slope contest, pushing the sport to the next level indefinitely. After his switch triple 1440, Geopper threw down a triple 1440 of his own. Although McRae Williams didn't perform any triples, his runs featured 4 back to back doubles and 450s on and off of rails.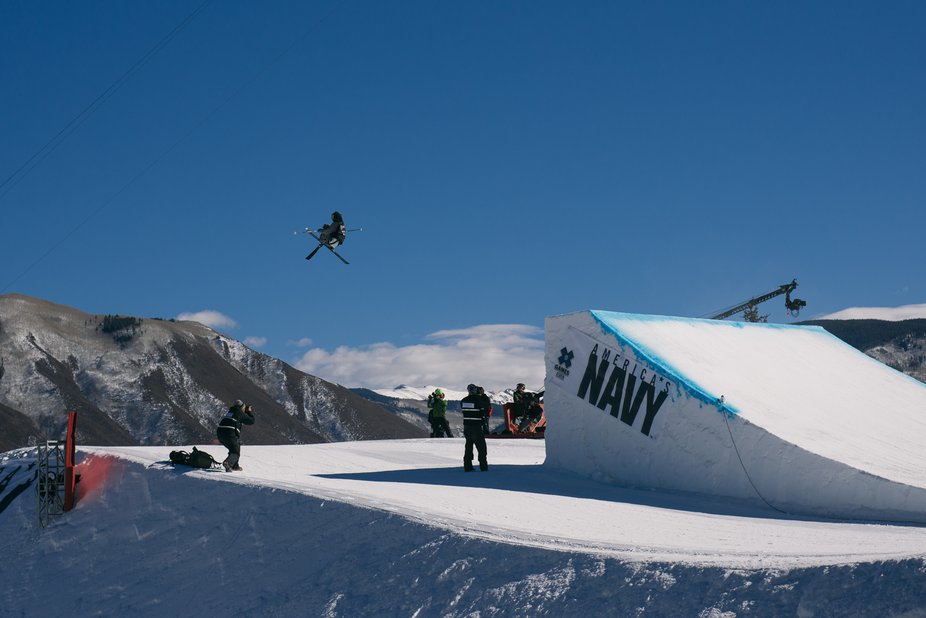 McRae grabbing through one of his many doubles.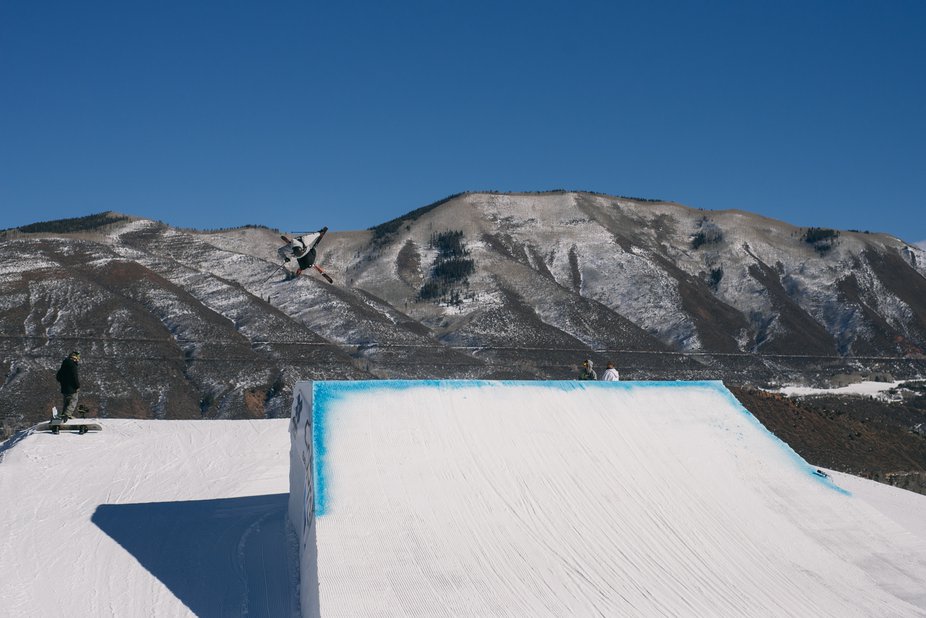 Andreas tweaking his switch 1080.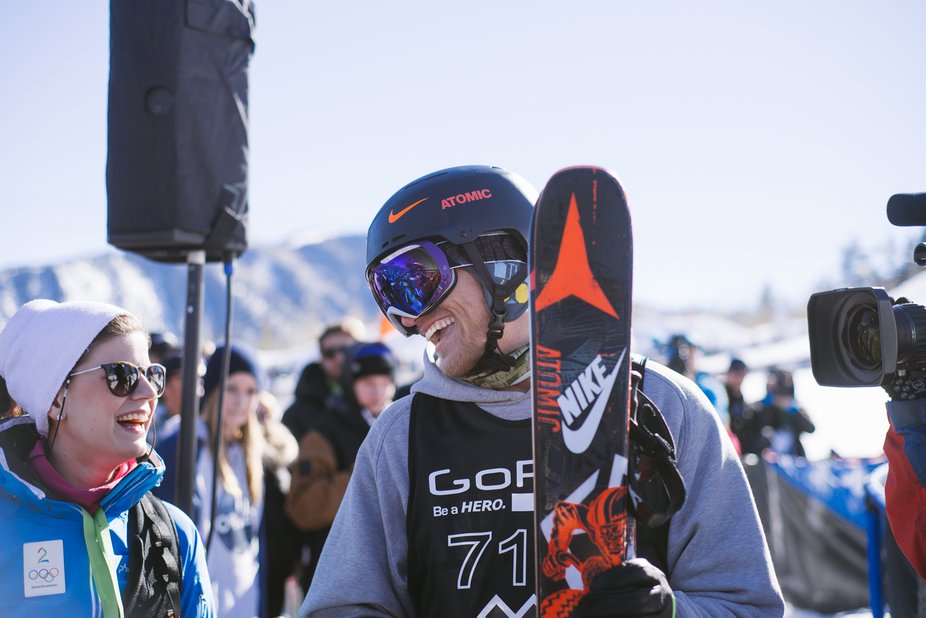 Are you stoked on your bronze, Andreas? It's hard to tell.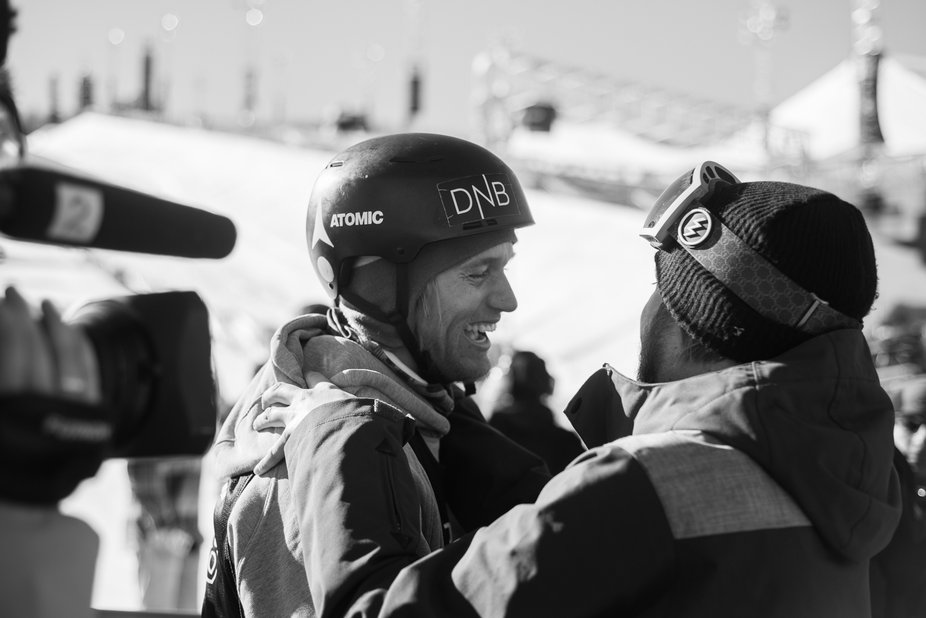 Hatviet and Schmuck sharing a laugh at the bottom.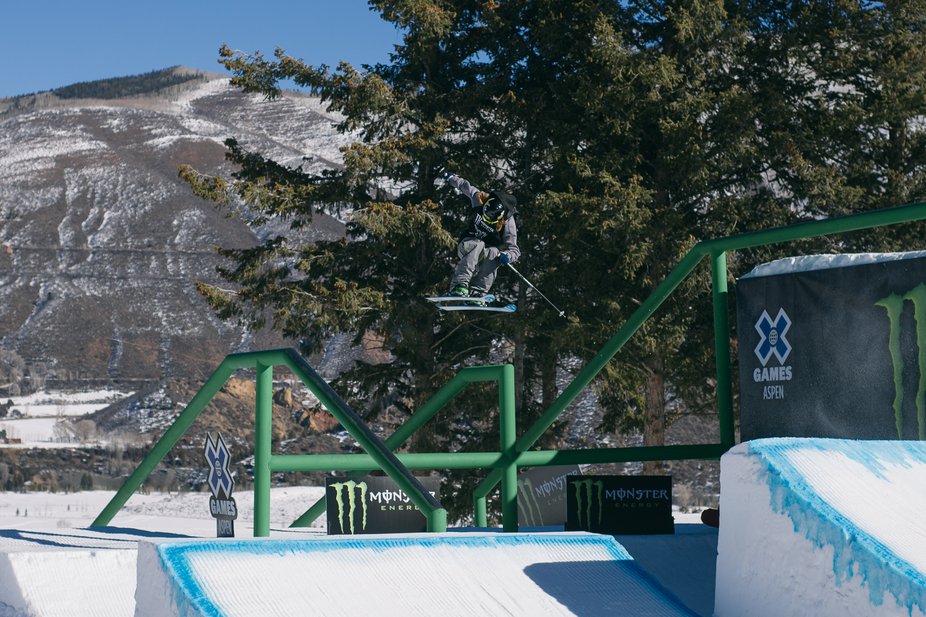 McRae making a switch 450 look easy during his silver medal earning run.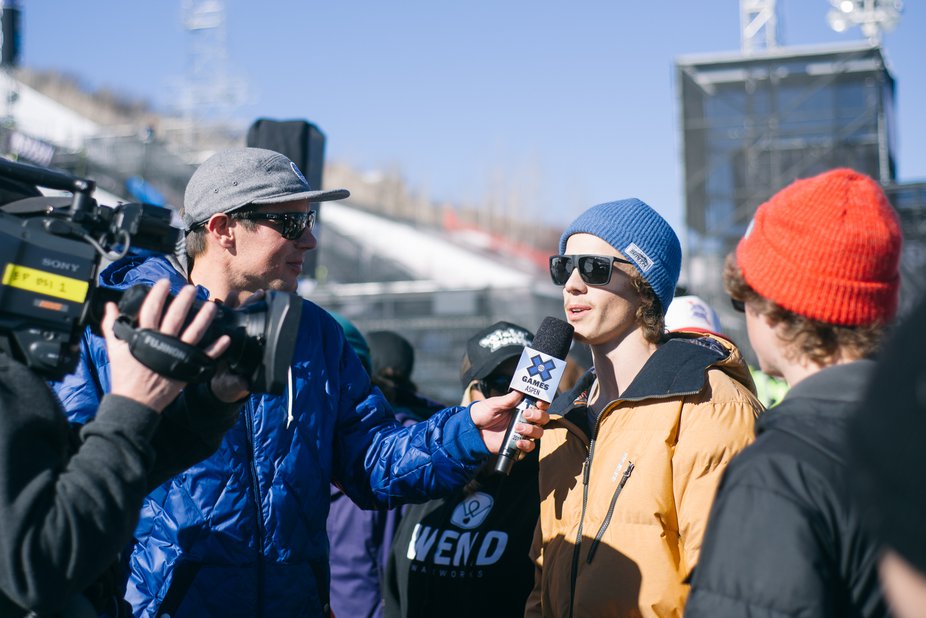 Lyman Currier sharing his thoughts on who would podium.
Henrik Harlaut experienced difficulties with his unnatural nose butter double 10 but still landed himself a respectable spot in 4th.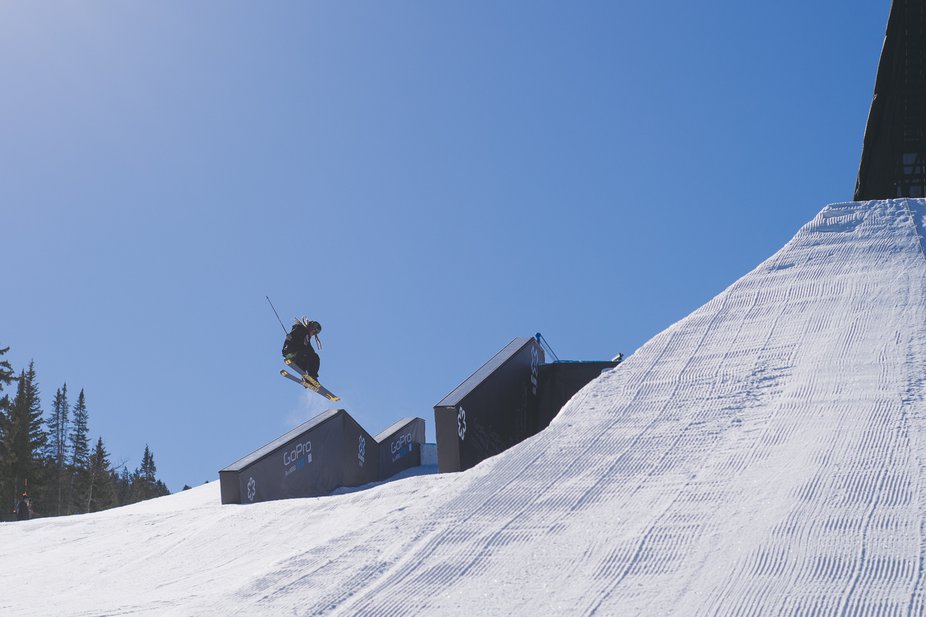 Henrik's steezy 270 disaster.
Nick Geopper put down an almost flawless run and took 1st place.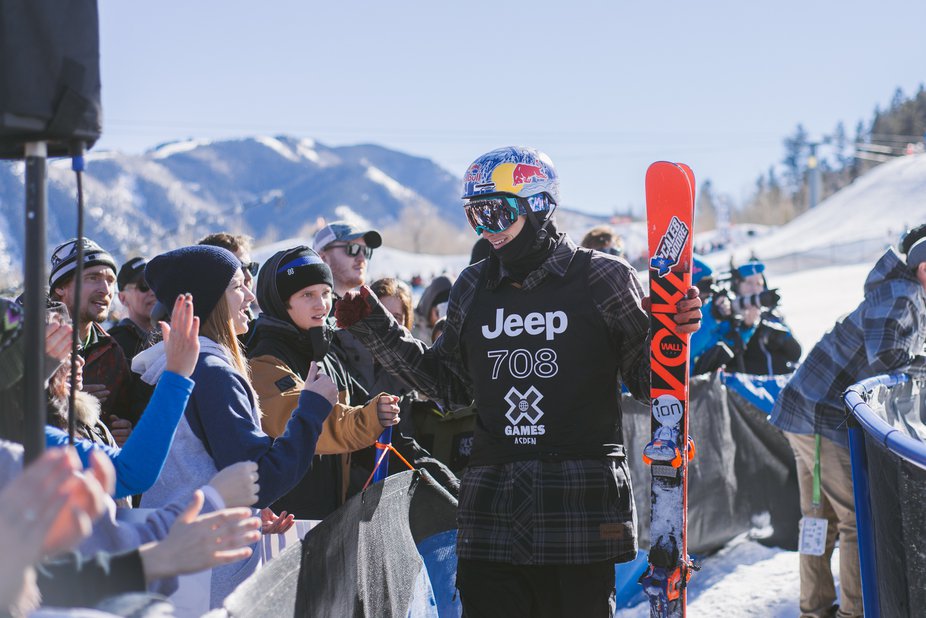 Geopper sharing the stoke with guests.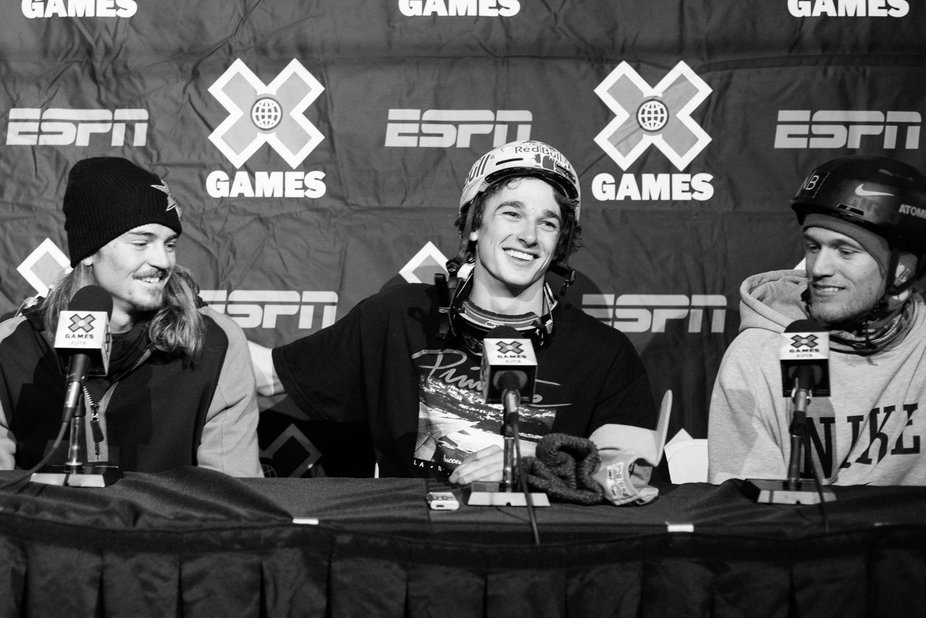 Men's Slopestyle Final Results
1) Nick Goepper 95.00
2) McRae Williams 92.66
3) Andreas Håtveit 90.33
4) Henrik Harlaut 89.33
5) Gus Kenworthy 87.00
6) Joss Christensen 86.33
7) Antti Ollila 85.00
8) Russ Henshaw 78.66