This season, I'm focusing on up and coming skiers. The guys you should know of, but don't. To kick this thing off, I'd like to introduce NS to Tom Nelner. I met Tom at WCS10, and was stoked on his rail game, and skateboarding skills. Check out the fact drop below
Who are you?
Tom Nelner, I'm 20 yrs old, and I live in Calgary, AB, Canada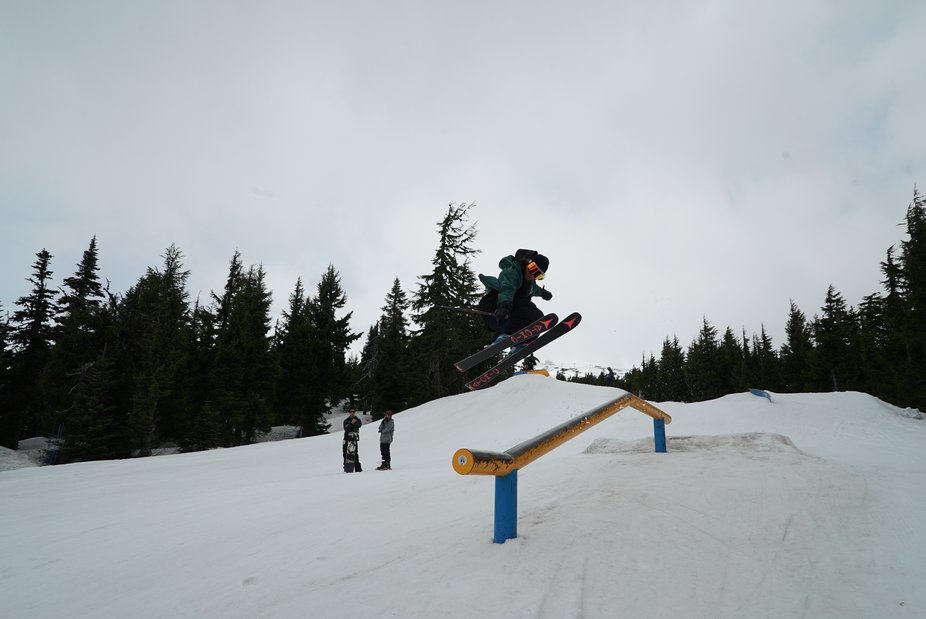 Tom at WCS10 // Picture by Ryan Braun
Where do you ski?
I grew up skiing big mountain in the rockies at resorts such as Norquay, Sunshine, and Lake Louise, but began skiing park around age 10 at C.O.P which is right on the edge of the city and only about 20 minutes from my parents house.
What do you ski?
I like to try and have fun skiing everything, but I hit a lot of jumps having been a 'comp' skier. I even got into some half pipe skiing this past season, but I have the most fun on rails and creative features like the dfd-s at WCS.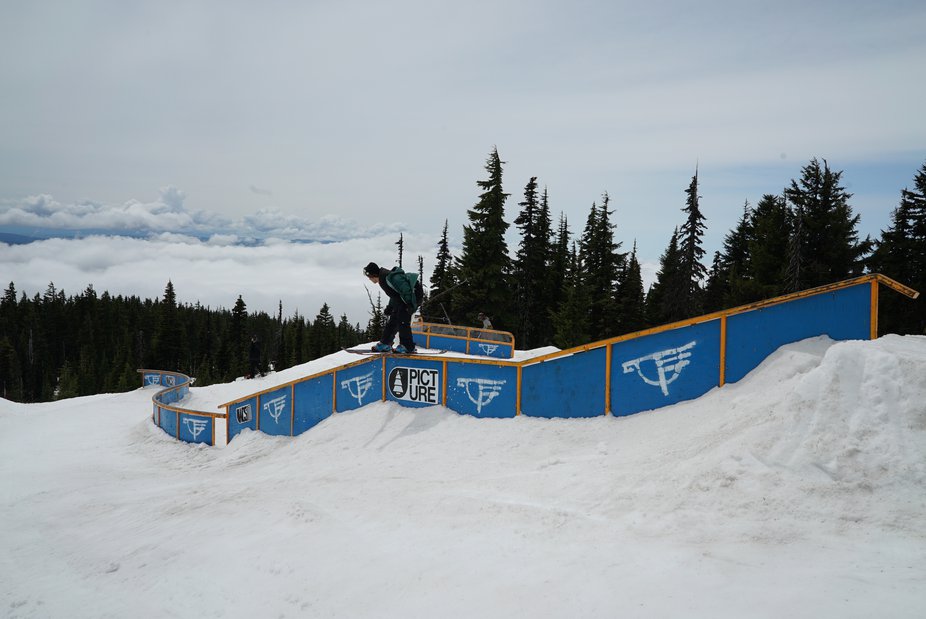 DFD-S at WCS10 // Ryan Braun
You showed up to WCS10 and absolutely crushed it. What were you goals for this past season, and for next?
For me last season was spent travelling to a lot of contests, so my goals were to get some results and try and create more opportunities for myself that way.
However, coming into this next season I want to create more things and travel to new places for more reasons than a contest run. I thing I will still do some contests, but it would be rad to try and get creative in the streets and all-mountain kind of terrain. Create something new and have fun doing it. WCS10 was perfect in that sense. It definitely gets you fired up seeing all the homies shredding and doing they're thing! This season it would be rad to get more filming done and try and hit some street spots a little more. Calgary has so many spots so all we really need is the snow.
You ski and skateboard. Both these cultures have some similarities, how does that shape the way you ski?
I feel like skiing has been heavily influenced by skateboarding. The way video parts are done, certain trick names, and even style in skiing. I think I might look at things a little bit differently being a skater when I ski, maybe the way I go about hitting something. This past season I got really into just ollieing over fences and stuff around the mountain, doing ollie 180s and tricks that would otherwise work on a skateboard. One could say snowboarding has an influence on the way I ski as well i guess haha.
https://www.instagram.com/p/BAGPBVUuCZi/
Favorite trick? Why?
I'd say my favourite trick are cork 3s. You can do them on so many different things, and they're so much fun to do with the homies.
https://www.newschoolers.com/videos/watch/829932/WCS10--Team-Syrup-Sippers
Team Syrup Sippers video from WCS10