Who said that "fast"-food has to be "junk"-food?
When I am hungry, I hate spending time cooking. This took me 10 minutes. And no, it's not junk food! Grilled pork-chops in a frying-pan. Easy as it can be!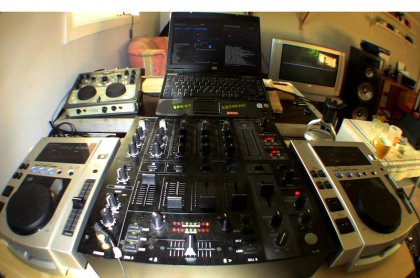 Also, I have been spending quite some hours playing music this week, sooo addicting! Gotta love it!