"CLAIM, The Greatest Ski Movie... EVER!"
Crested Butte, CO – June 23, 2008 - Matchstick Productions' new release, "CLAIM, The Greatest Ski Movie... EVER!" debuts on September 14th in Whistler, BC at the Telus Centre.  This premiere marks MSP's twentieth ski film release and fourth world premiere hosted by Whistler/Blackcomb.
MSP brings their award-winning approach to the table with "CLAIM," this time poking fun at themselves and the industry as a whole.  Highlights from the film include the introduction of 15-year-old phenom Sean Pettit, early season deep pow with Mark Abma, Matchstick's return to Alaska over the course of four epic shoots, and a speed riding session from Chamonix, France – literally a synthesis of paragliding and skiing where skiers skip down sheer mountain faces with the aid of a small paraglider.  Matchstick captured this insane new sport with a state of the art high-definition helicopter mounted camera.  "We have been doing this for over 15 years and we feel like with 'CLAIM' we have created a masterpiece. This film is really going to blow some minds," claims executive producer Murray Wais.
"CLAIM" features several longtime MSP all-stars as well as a few newcomers, making up an A list roster including Mark Abma, Ingrid Backstrom, Rory Bushfield, Chris Davenport, Simon Dumont, Stian Hagen, Hugo Harrisson, James Heim, Eric Hjorleifson, PK Hunder, CR Johnson, Shane McConkey, Jon Olsson, Sean Pettit, Chris Rubens, TJ Schiller, Colby West, and Jacob Wester.
"CLAIM" is shot in high-definition on location in Whistler, Chamonix, Courmayer, Valdez, Aspen, Chatter Creek, and additional destinations worldwide.  The Matchstick Movie Tour visits over 100 locations across the globe this fall, featuring athlete appearances, poster signings, after parties, live entertainment, and more.  Please visit http://www.skimovie.com/tour to find out when "CLAIM" will be at a location near you.
Matchstick Productions would like to thank all their sponsors for continued support: Whistler/Blackcomb, Helly Hansen, Subaru, Rush HD, Red Bull, Salomon, Powder Magazine, and New Era. 
ABOUT MATCHSTICK PRODUCTIONS:
Matchstick Productions is the leader in action sport filmmaking.  The team at MSP works with the best athletes in the world in the most exotic locations in order to capture compelling images in action sports.  Their ultra progressive camera techniques, editing, and production value have earned them many prestigious awards, including 2007 and 2008 Emmy nominations for outstanding cinematography.  For more information about Matchstick Productions, please visit http://WWW.SKIMOVIE.COM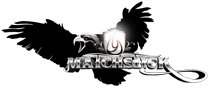 CHECK OUT THE TEASER FOR "CLAIM, THE GREATEST SKI MOVIE... EVER!" at http://WWW.MSPFILMS.COM/THEATRE