Maude Raymond is one of the leading ladies of the freestyle community. A stylish and fluid skier, a natural beauty, a polished diver, a badass skater, a preacher of love; and now, you can add designer to the list. The 15/16 season marks the first collaboration of O'Neill and MAAD Maude Raymond, so I decided to get the inside scoop.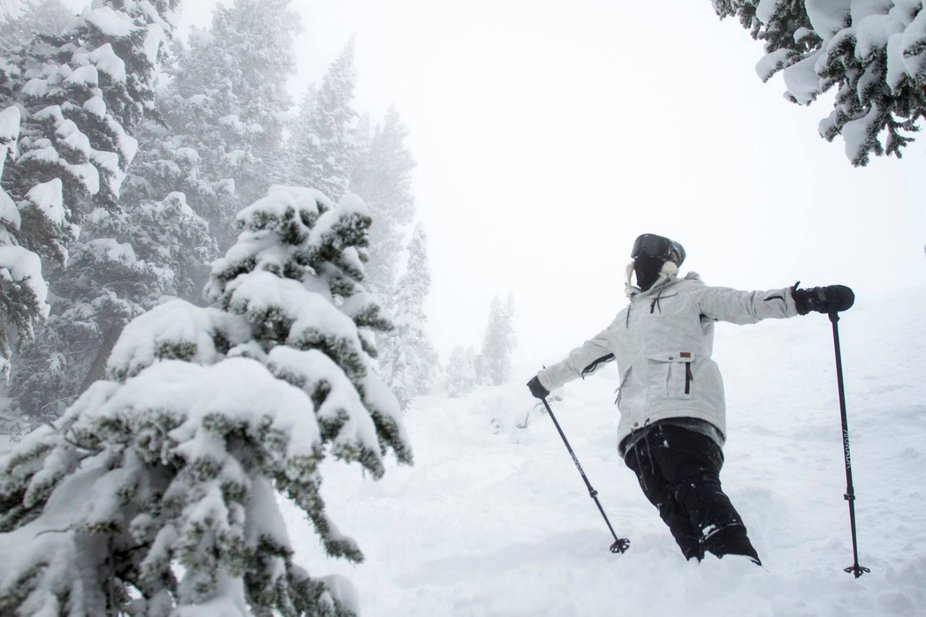 Rocking the MAAD jacket at Brighton resort in January
Photo cred: Gill Montgomery
Instagram: gill_monty_photo
MJ- This is your first jacket with O'Neill, tell us a bit about the experience of working with them.
MR- It's a great experience. O'Neill is well rooted and an authentic brand, first created based on passion and technicality. Jack O'Neill/O'Neill inspire me.
MJ- Where did you draw inspiration for this jacket?
MR- Since I was really young, I always imagined the perfect 'Maude' style clothing. It is stronger than me, my mind goes for it. I have a strong feeling and vision on what I want to create, what I want to wear, what we need and what women should get into. So, where did i find inspiration for this jacket? By living, within me and women. Does that make sense?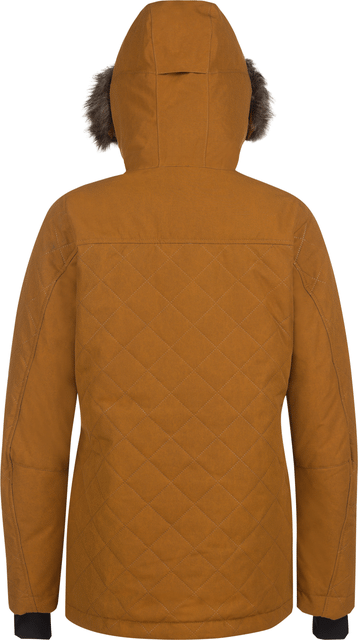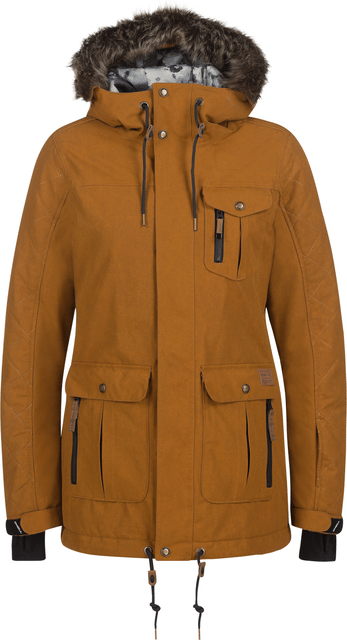 The MAAD jacket in 1 of 3 colours
MJ- Jake Schindler (US sales rep for O'Neill) said that you nailed the design for your jacket so well that aspects of your designs can be seen throughout the women's range and even the men's. What do you think made this such a successful design?
MR- Well, I feel the brand. I usually see the potential and the directions where a brand can go. Also, working with a great and understanding team is key. So from there, it is all fun and it is what I love to do.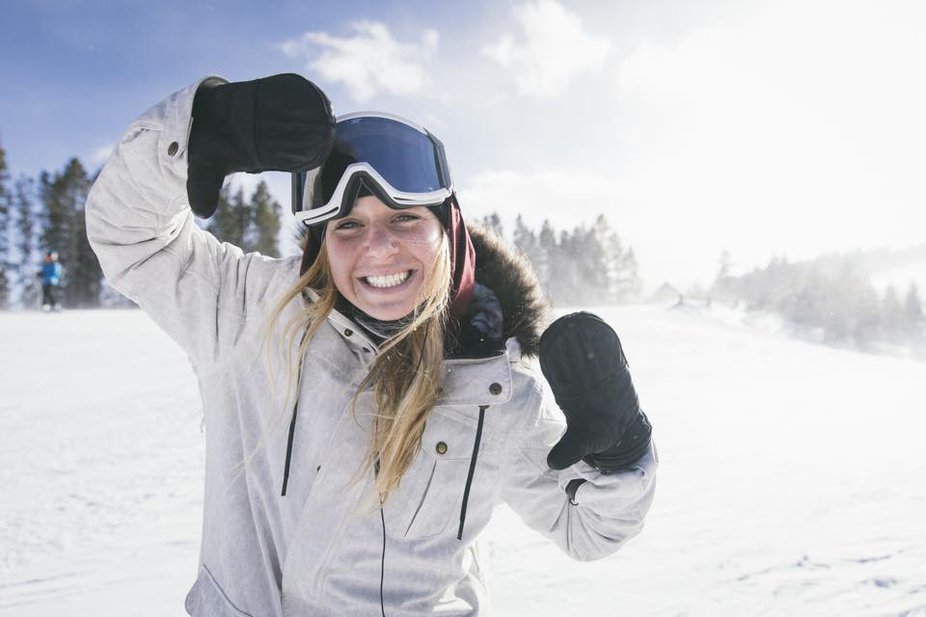 Photo credit: Savannah Pitts
Instagram: @lionheartproject
MJ- You study fashion at college, how easy has it been to combine schooling with the ski industry?
MR- I actually study Business- marketing/ brand management. So if i combine both it's easy. I love what I am learning and I actually combine knowledge (experiences), school and life all together. I always did that. It is an everyday thing. Despite the love and passion that I express and live, I always try to see the business side of things. Also what I would do to make things, brands, people etc. perform the best way they could and in every way possible. I like to understand all of the above and then find ways to help. I do it in my head all the time, with everything and it happens that I always loved clothing and that right now I am a pro skier.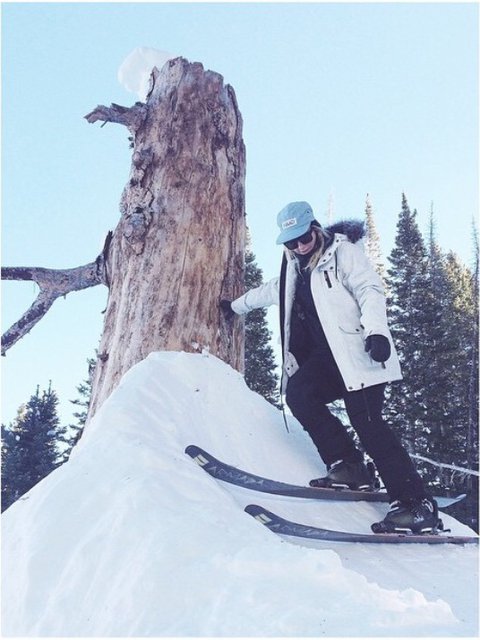 Doing what she does best
Photo credit: Nate Cahoon
Instagram: natecahoon
MJ- What skiers inspire you in terms of style?
MR- My brother Frank Raymond and I'd say anyone who loves it and is happy to ski.
MJ- How does designing apparel challenge and excite you in comparison to skiing?
MR- To tell you the truth, since I started skiing, they are two things that go hand in hand for me.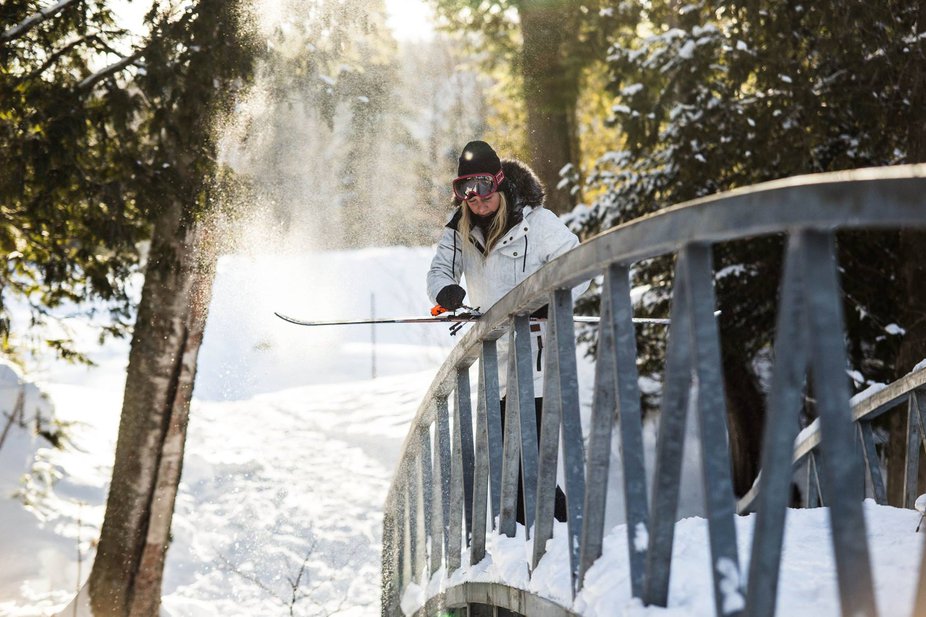 Prepping to grind
Photo credit: Savannah Pitts
Instagram: @lionheartproject
MJ- Where would you like to see your design career take you?
MR- Well, as you know now, I study business. I want to combine business, designing and 'sports' together. With that information… we will see. ;)
MJ- Is there anything else you could tell us about the new MAAD jacket?
MR- http://www.mauderaymond.com I will talk about it soon on my website!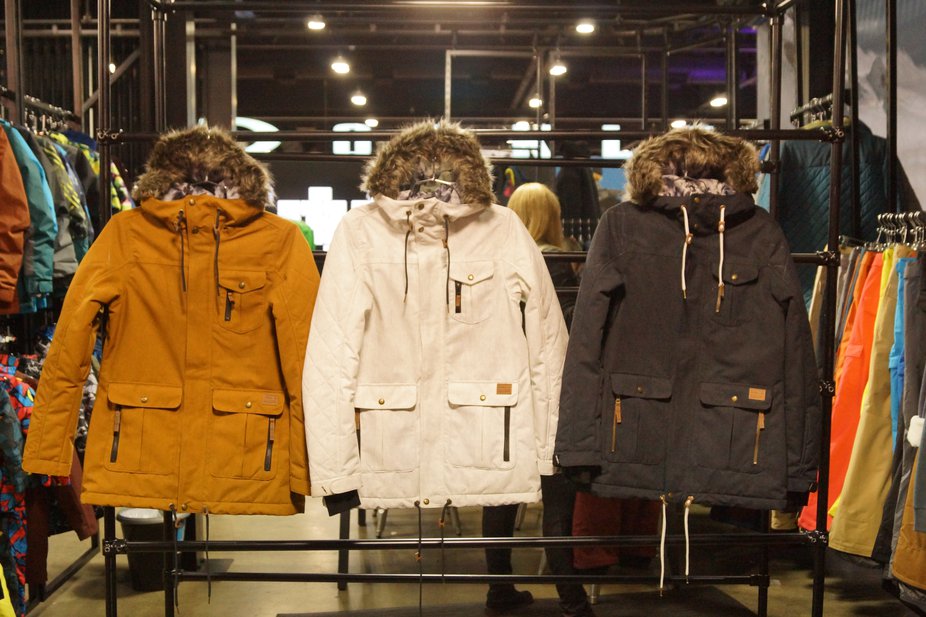 The MAAD jacket in all 3 colours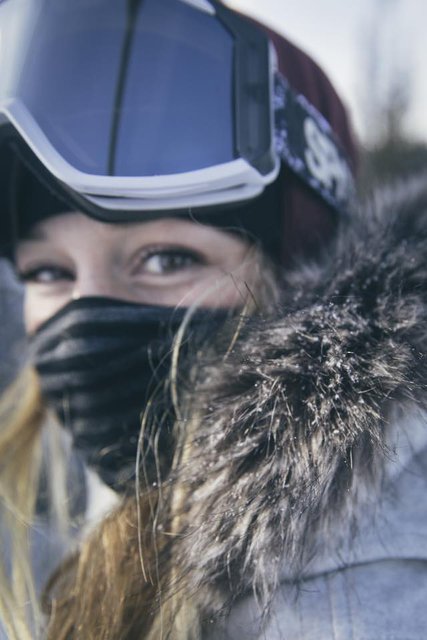 Detachable fur lining on the hood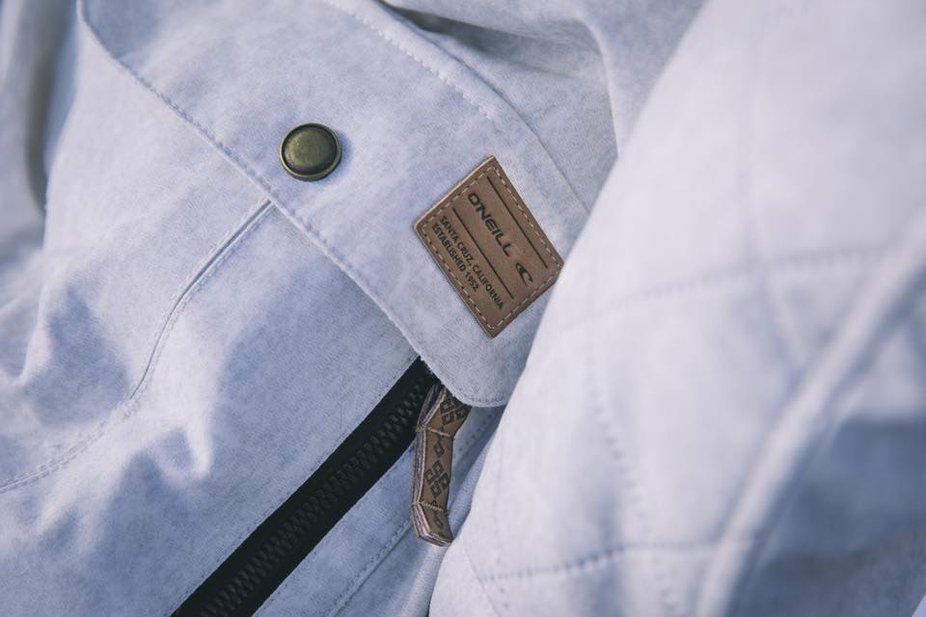 Pocket detail, with both zips and buttons
"The inspiration from her designs trickle down into so much of our entire range. Men and women. I can just start pulling out jackets and show you inspirations from her. Her jacket is our pinnacle product in women's outerwear and serves as the benchmark for the design aesthetics throughout the entire women's collection."
- Jack Schindler, US Sales Director.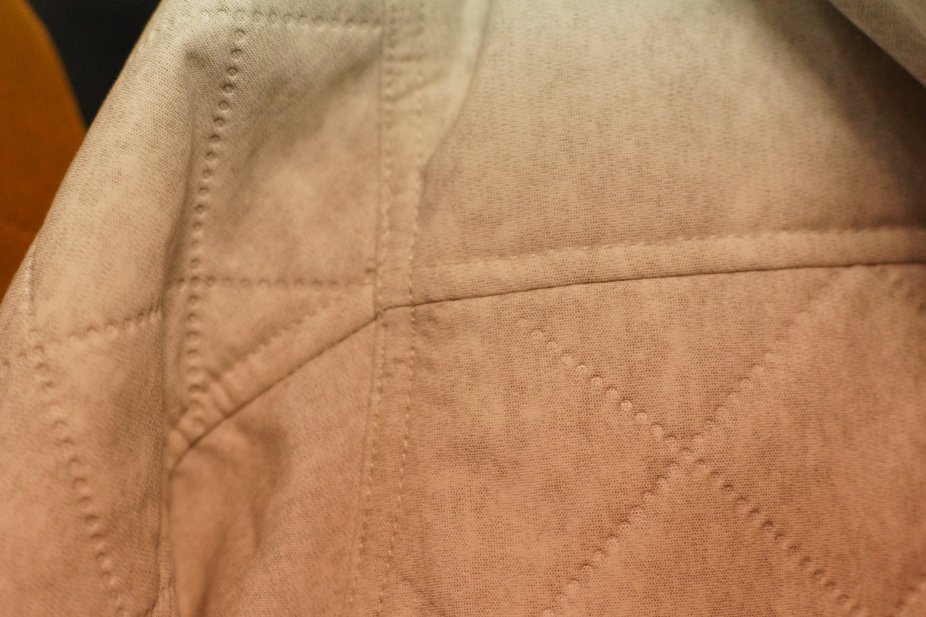 The seams and quilt pattern of another jacket in the 15/16 O'Neill range, inspired by Maude's designs.
Note the "washed" look of the material, another of Maude's design ideas.
JACKET SPECS:
Regular fit
20K/20K
Thinsulate
Venting
Detachable fur
Fully taped seams
Connector system
Phone pocket
Available in sizes: XS, S, M, L, XL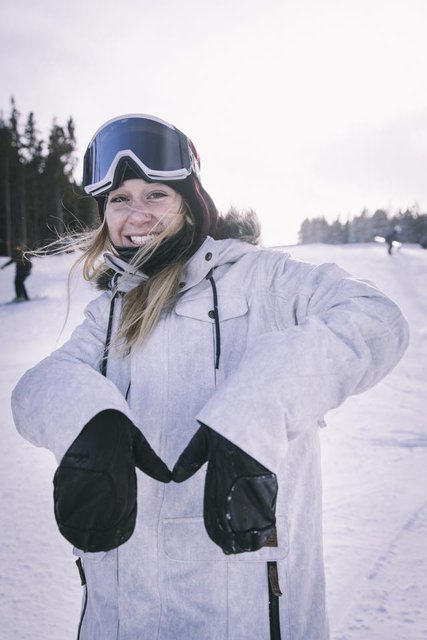 Keep up with Maude:
Instagram: @maadmaude
Twitter: @maadmaude
Facebook: Maude Raymond
Thanks to Maude for the interview and Nate Axline from O'Neill.