Today was one of the days they sang aboutin that song; Just another day in paradise. Windy, but warm. Been at the beach most of the day. Ida and me went for lunch at a beach-restaurant, which was quite nice if I must say so.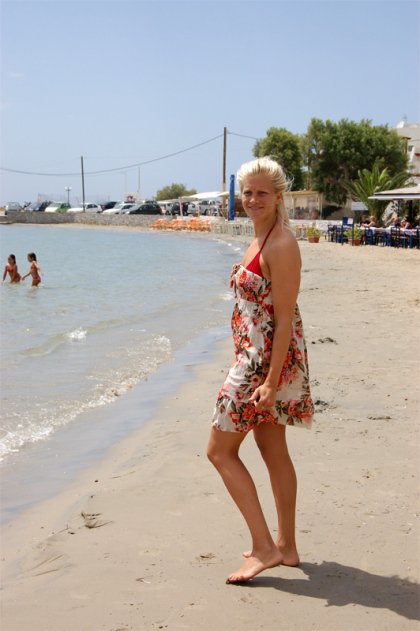 The summer-girl of all summer-girls, Ida loves the sun, and the sun loves her!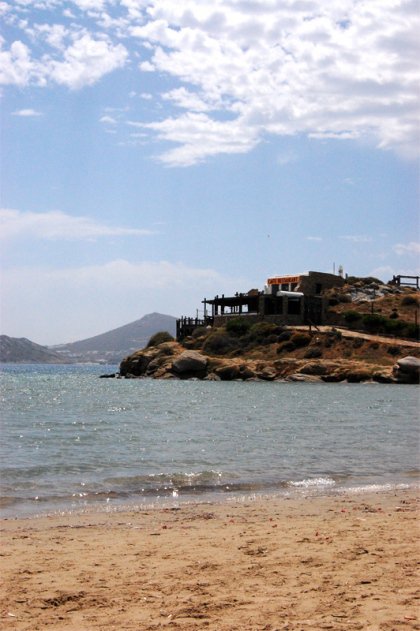 We should really go for lunch on that place some day, but today was a little to windy for lunch at the peak of naxos-town.
Spanish meatballs and greek-salad for lunch. I started reading a book too, allthough I promised myself I wouldn´t. But to tell you the truth, time passes by REALLY quick when you read a good book. Crime in particular, you stand up after what felt like half-an-hour (really 6 hours) and you have been lying there all day. Try it sometime!
Sitting at the beach-bar just nearby where we live. This is the nearest spot with internet, and I honestly cannot be offline for more than a few days. And since I bought a MacBook pro two days ago, I feel it´s my task to learn the fantastic world of mac. A little new to me actually.
See you!