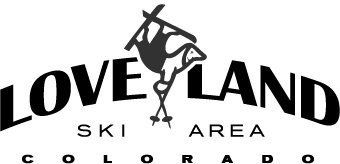 (LOVELAND SKI AREA, Georgetown, CO. – September 24, 2008) – Mother Nature surprised Loveland Ski Area with colder temperatures last night which allowed Loveland's snowmaking crew to start making snow for the 2008-2009 ski season.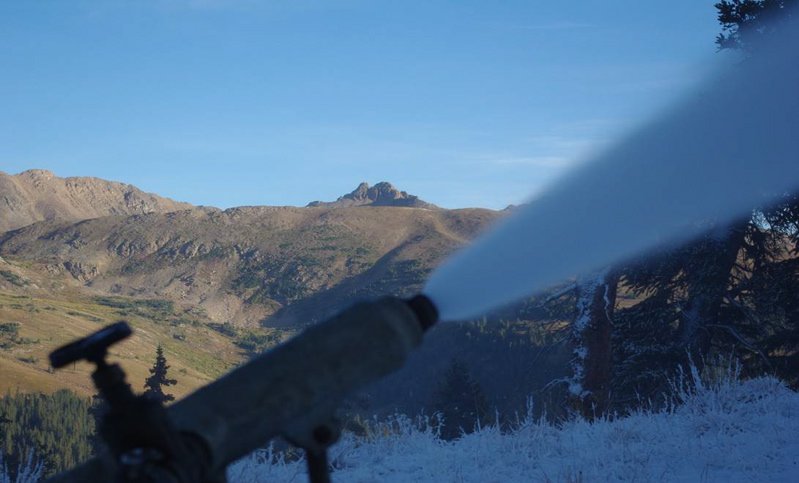 "It has been cold up in the high country, but it didn't look like we would get the temperatures necessary to start making snow until later in the week," said Eric Johnstone, Loveland's Snowmaking and Trail Maintenance Manager. "We had all our guns placed on the hill and our crew was on standby so we were ready to go when the temperatures dipped last night."
Loveland Ski Area has started making snow at midnight on the trails Catwalk, Mambo and Homerun for Opening Day 2008. These trails form a top to bottom run of 1,000 vertical feet.
"We have been getting flooded with calls and e-mails from skiers and riders eager to start the ski season," said Rob Goodell, Director of Business Operations. "We still have snow up on the peaks from the last storm and now we have some snow on our trails too. Let the race begin!"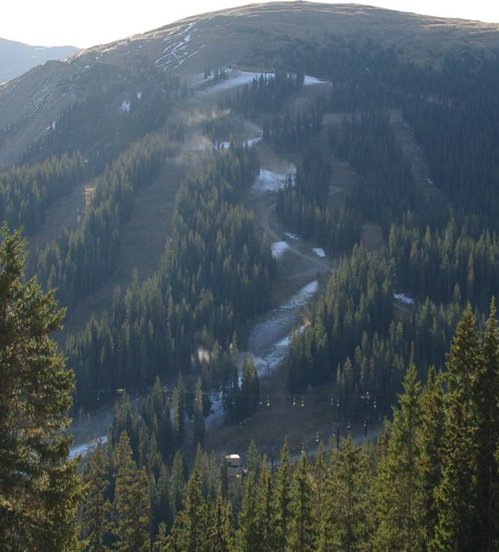 Snowmaking updates are available at http://www.skiloveland.com/snowmaking. The site will be updated regularly with pictures and progress reports so visitors can get daily updates on snowmaking progress.
Loveland Season Passes, 4-Paks and Loveland Pass Cards are available online through November 23, 2008.